Dire: Flood victims wallow in despair in squalid relief camp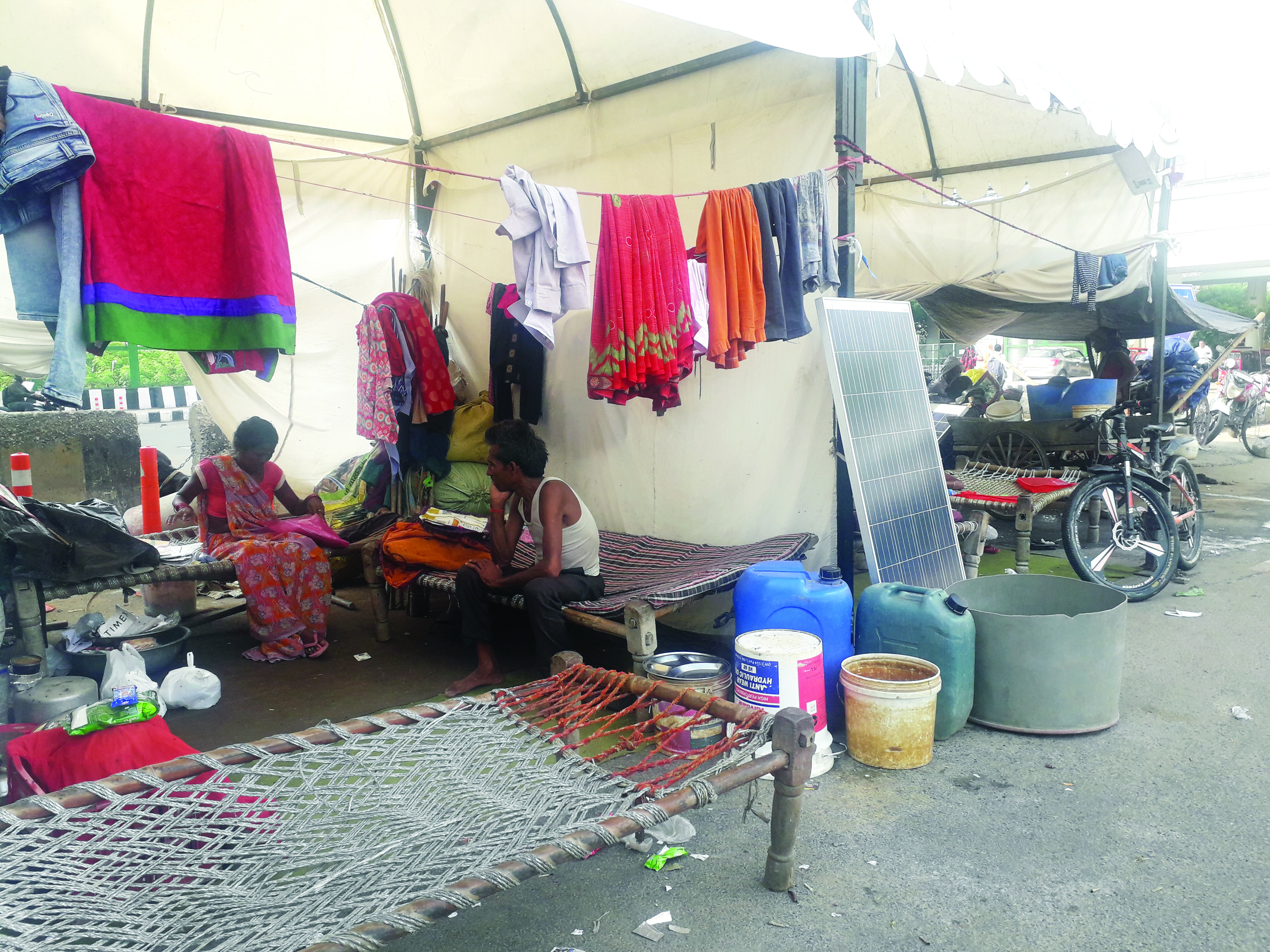 In the aftermath of devastating floods that hit Chilla Khadar (Yamuna Bank) area, hundreds of families have found themselves homeless, stuck in deplorable conditions at the Mayur Vihar flood relief camp.
On July 13, they were rescued by the National Disaster Response Force (NDRF) and brought to the camp for temporary shelter and assistance. While the Delhi government has been providing medical facilities and food, some residents have expressed disappointment with the amenities and the government's response.
A significant concern raised by the affected individuals is the shortage of basic necessities, particularly food and toilets, which has resulted in their heavy reliance on aid provided by NGOs.
At the camp, housing about 400 families, only 70 tents were available, and there were no mattresses provided, leaving residents with only mats to sleep on. Adding to the hardships, some tents housed two families, causing overcrowding and privacy concerns.
Additionally, inadequate water and washroom facilities have posed serious challenges to the residents. Despite regular fumigation, the camp's proximity to the road has led to an increase in mosquito-related issues.
Satyendra Pal, a local teacher and resident of Yamuna Khadar, shared, "We were rescued by the help of the NDRF team, some of us also got hurt during that. Mostly the food is distributed by the NGOs, we have now bought our own cylinders for cooking. A lot of children have lost their stationary items, and we urge the government to do something about it too."
The ongoing problem has also resulted in the closure of nearby schools due to a rise in conjunctivitis cases.
Reena, a class 11 student from Yamuna Khadar, expressed her frustration. "We are facing a lot of problems in the relief camp. Nobody from the government comes here for inspection. We are not getting enough water; we are bathing from the drinking water that is also not provided all the time," she said.
She further added that despite being instructed to fill compensation forms several days ago, they are yet to receive any monetary aid. Many families have lost goods worth lakhs of rupees during the floods.
Laxmi disclosed, "We are getting medical facilities, from pads to medicines, but not everybody is getting rations. We are buying groceries and cooking on our own. We also had to bring our own beddings."
While the Delhi government has stated that it is alleviating the hardships faced by the flood-affected families, the situation remains dire.