'Dilli 6': Food festival serves Old Delhi flavours on platter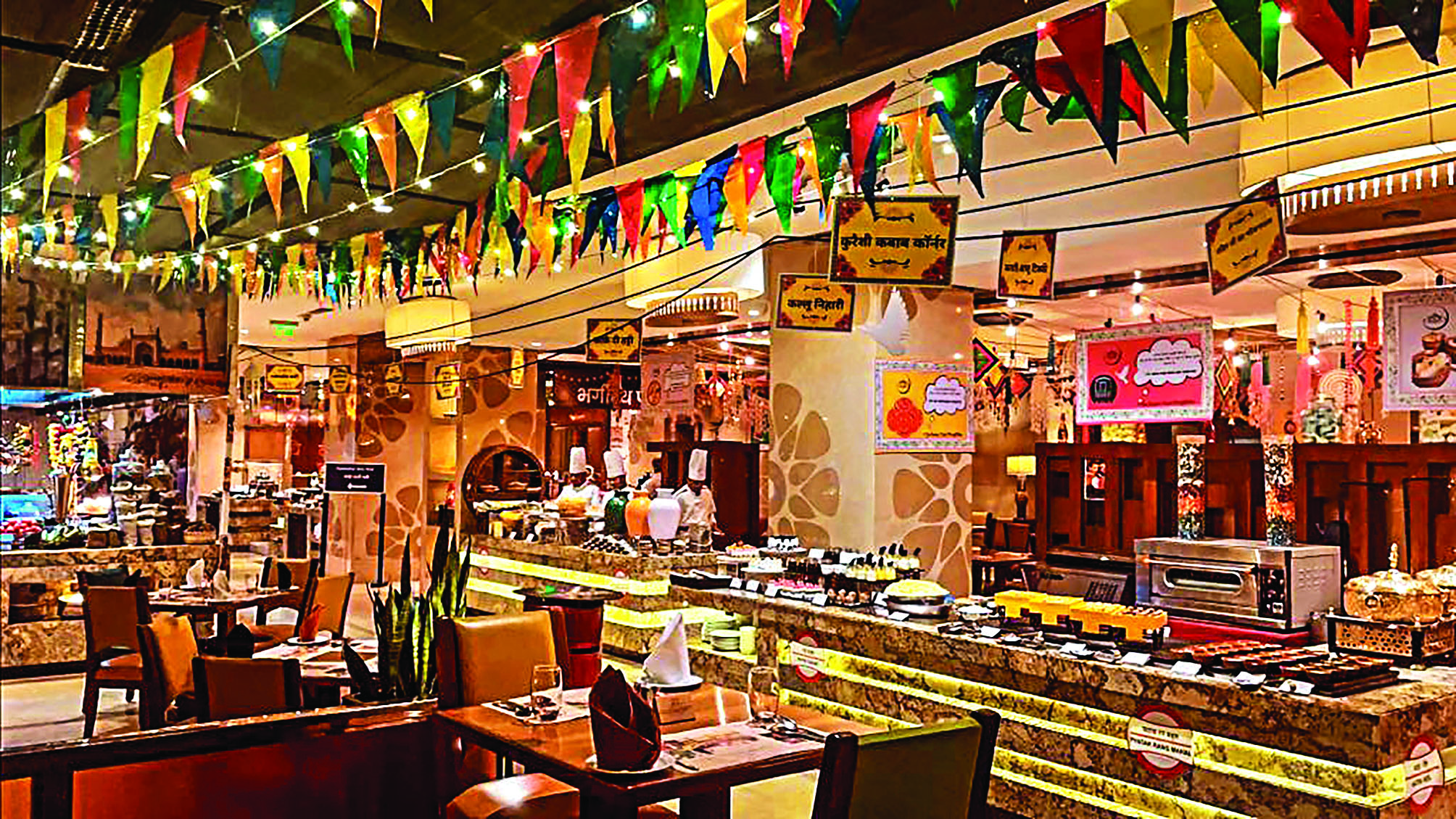 New Delhi: The much sought-after food festival, "Dilli 6", is back in the capital to tickle the taste buds of Delhiites with authentic old Delhi flavours and delicacies.

The ongoing festival, now in its 13th edition at Crowne Plaza New Delhi Okhla, has roped in street food 'khansamas' from the by lanes of 'Purani Delhi' to curate a unique dining experience — 'Chandni Chowk Ki Galiya'. It is themed as "Bazaar-E-Purani", an ode to the iconic market places of Chandni Chowk which have stood through times, generations and dynasties.
So be it a stall serving the much relished deep-fried breads from Chandni Chowk's iconic 'paranthe wali gali' or different counters of kebabs, kulfi offering street style experience, the menu boasts of cyclic dishes with over 100 options such as 'dahi bhalla', 'golgappe', 'aloo chaat', 'fruit kulia chaat', 'matra kulcha', 'chole bhature' and more.
"Our chefs have collaborated with local khansamas to capture the secrets behind the aromatic delicacies which are deeply rooted in Chandni Chowk's culture. Our food menu celebrates the street food hawkers of the old city in an extremely hygienic set up," said Ashutosh Bisht, executive sous-chef at Crowne Plaza, Okhla.
The menu, a mix of the best street delicacies and main course specials, also include gastronomical delights like 'Mutton Nihari', 'Chicken Changezi', 'Murgh Begum Bahar', 'Kofta Sham Savera', and 'Dal Dilruba' paired with 'Roomali rotis', 'Rogani naans', 'Doodh wali roti' and 'Dry fruit Sheermal'.
"This year, we are taking a nostalgic trip back to the first edition of the food festival where we showcased the cultural and culinary glory of the markets of Purani Dilli. It has always been our endeavor to celebrate the regional cuisines along with immersive dining experiences for a true gastronomic indulgence," said Shuvendu Banerjee, general manager at the Crowne Plaza.
Lastly, the expansive dessert section including a host of Dilli 6 decadent treats such as 'Daulat Ki Chaat', 'Palang tod Barfi', 'Habshi Halwa', 'Rabdi Faluda', 'Sunhari Paita Halwa', 'Phirni' and 'Shahi Tukda' — makes sure that the visitors finish the meal on a sweet note.
The feast goes off table on March 3.