'Devotees again forced to offer Chhath prayers amid filth on riverbanks'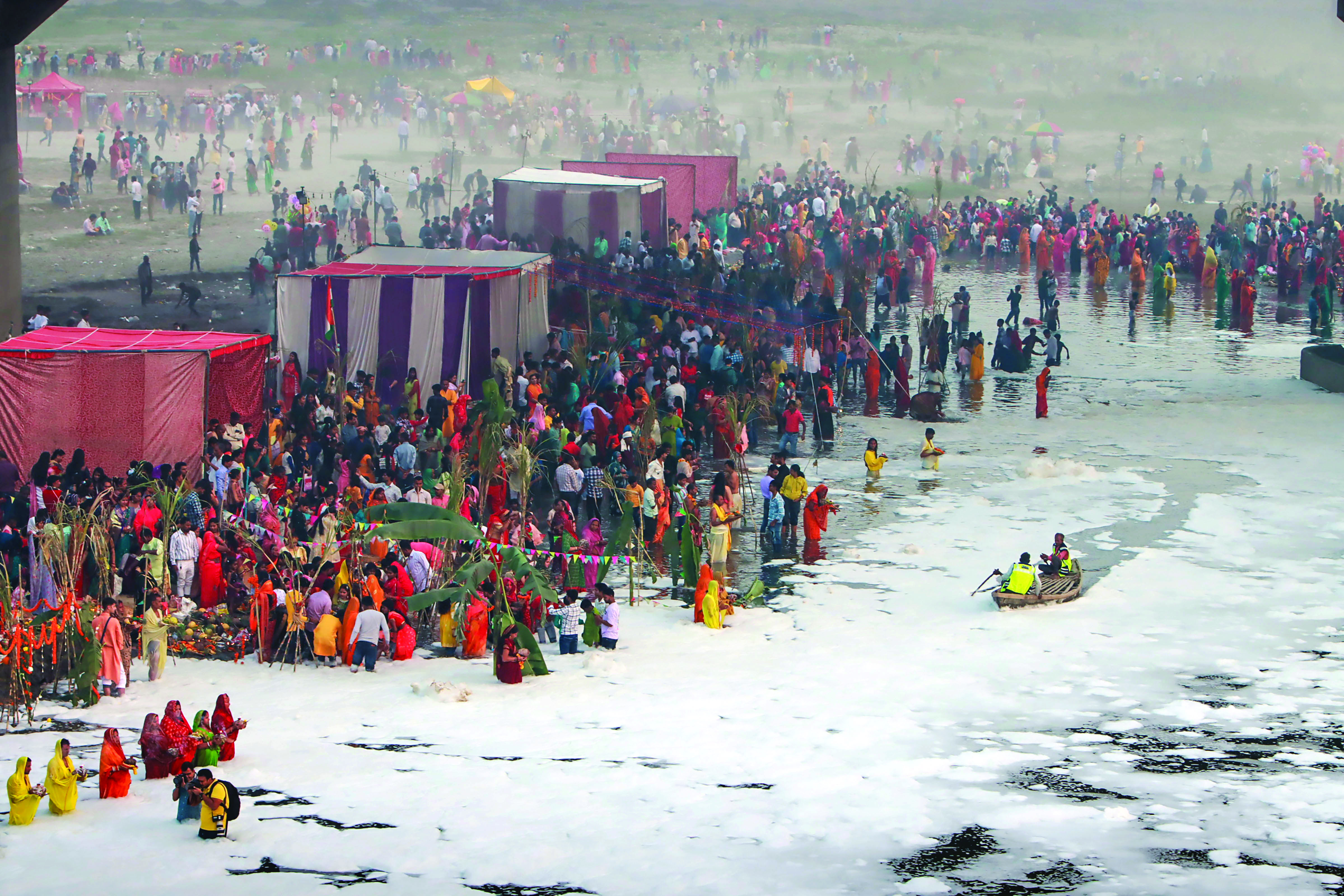 New Delhi: Delhi Lieutenant Governor V K Saxena on Monday lamented the condition of the froth, sewer and effluent-laden Yamuna on the culmination of the Chhath festival, saying promises to clean the river remain unfulfilled.

In a series of posts on X, Saxena also accused the Aam Aadmi Party (AAP) government in the national capital of "convolutedly" getting the Supreme Court to modify a National Green Tribunal (NGT) order.
A source in the city government said, 'It is sincerely unfortunate that a constitutionally-designated officeholder is making such gauche remarks on the Supreme Court's decision. Contempt of court is a punishable offence and we hope that the apex court shall deal with this misplaced accusation sternly, taking suo moto cognisance against the L-G's insinuations.'
In July, the Supreme Court stayed the NGT's order nominating the L-G to head a high-level committee constituted for cleaning the Yamuna.
Saxena said the Chhath festival culminated on Monday with "Arghya" offered to the Sun god. "Chhathi Maiya" departed but the Yamuna remained dirty and polluted, he said, adding that the devotees were once again forced to offer prayers amid silt, debris and filth.