'Development is necessary but it mustn't hurt religious sentiments'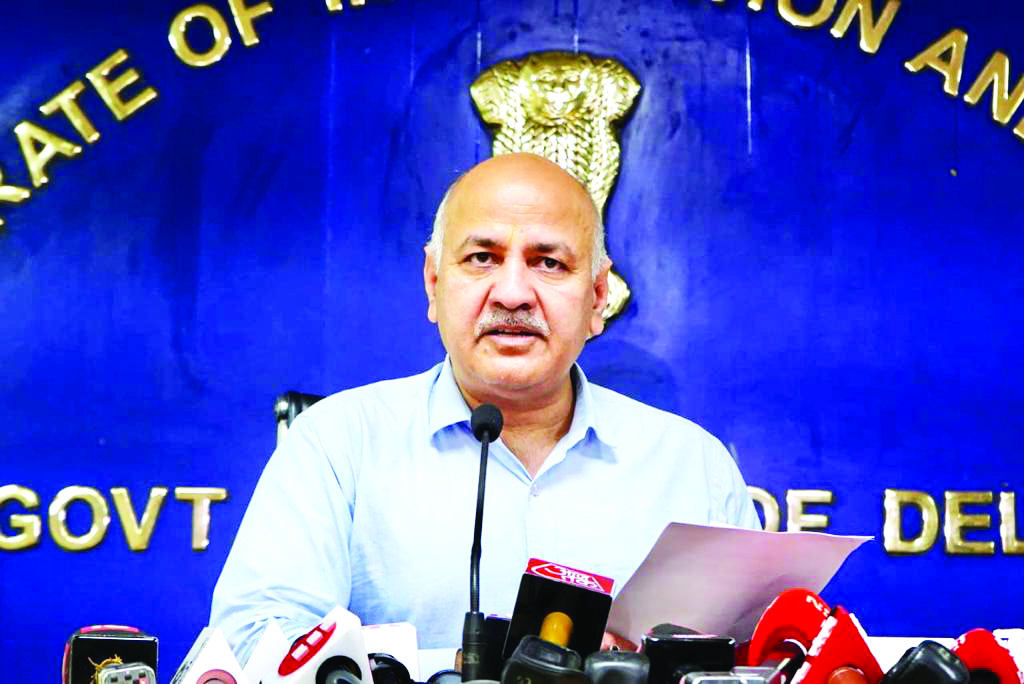 New Delhi: In a bid to prevent the demolition of 74 temples, mazars, and gurudwaras for infrastructure development projects in Delhi, Deputy CM made an appeal to Lieutenant Governor Vinai Saxena arguing that these religious structures are visited by lakhs of devotees and have strong emotional connections with people, and their demolition could trigger a law and order situation in the Capital.

This appeal comes after the Delhi Police released reports regarding the religious structures, recommending that they should not be demolished. However, the L-G had claimed that the government was holding back files related to the demolition of temples, mazars, and gurudwaras, which he claimed was affecting various development projects. A total of 67 temples, six mazars, and one gurudwara have been identified for demolition in 19 files.
Sisodia proposed that modifications could be made to the designs of the infrastructure development projects to avoid demolishing these religious structures.
He argued that in an era when modern architecture and technology have advanced, it is possible to modify designs to meet the requirements of the environment, and the same can be done in this case to save the temples, mazars, and gurudwaras. He emphasised that development is essential, but it should not hurt people's religious sentiments.
The proposed infrastructure projects that identified the religious structures for demolition include the construction of several flyovers, roads, and housing projects by the central government. Structures marked for demolition in Delhi include Sarva Mangal Siddha Peeth, Shri Mata Vaishno Devi Dham, and Shyam Math Temple. In addition, 49 temples and one mazar have been identified for demolition under GPRA projects of the Central Government in Kasturba Nagar, Sarojini Nagar, Netaji Nagar, Srinivaspuri, and Thyagaraj Nagar.
Sisodia further urged the Lieutenant Governor to make design changes in the infrastructure projects to avoid the demolition of the religious structures. He emphasised that development is necessary, but it should not be at the cost of hurting people's religious beliefs.