Delhi University likely to hold students' union elections in Sept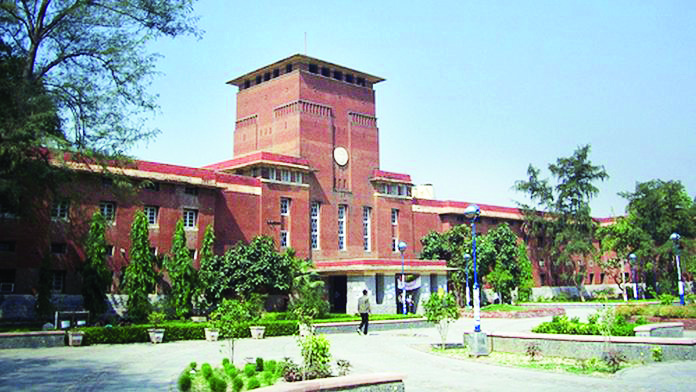 New Delhi: The Delhi University is likely to hold students' union elections — a long-standing demand of students' groups — after a three-year gap this September, according to a varsity official. Elections to the students' body were last held in 2019. Students' union elections could not be held in 2020 and 2021 because of COVID-19 while possible disruptions to the academic calendar prevented their conduct in 2022.

Students' groups have made several representations to varsity officials to demand the resumption of the election exercise as many elected representatives have left the university after completing their studies.
"We are planning to hold the elections in September. We are very hopeful that the election will be conducted later this year," a senior varsity official said on Monday.
The Delhi University Students' Union (DUSU) is the main representative body of students from most colleges and faculties. This apart, each college has its own students' union, elections to which are held annually.
DUSU elections are held via direct voting by students of the varsity and member colleges. They are usually conducted in August-September.
The elections to the varsity's students' body are organised simultaneously with polls at the college level. Nearly 2,500 students contest the elections for the nearly 500 posts.
Around a lakh students vote in the elections, which also act as a stepping stone for budding politicians.
Lauding the officials' steps to hold the elections, DUSU president Akshit Dahiya said, "This is a mini democracy. I would say the biggest students' body election in the world. It is a constructive practice."
"The last elections were held in September 2019. The elections could not take place last year as the admission for graduate and postgraduate programmes started late and then there were examinations," he added.
ABVP-backed candidates Dahiya was elected president, Pradeep Tanwar vice-president and Shinvangi Kharwal joint secretary of the students' union in the 2019 elections. The National Students' Union of India's (NSUI) Ashish Lamba was elected secretary.
Dahiya said the ABVP had made several representations to the university officials and also held protests to demand elections.
"We demanded that the academic calendar be brought on track so that elections could be held. The university officials have given us assurances," he added.
The ABVP is hopeful and confident that their presence and involvement in the admission process and other events would help them win this year's elections as well.
"Unlike the other students' groups that become active during the elections, ours is different. We engage with the students throughout the year and help them in whatever way possible. So the students know who works for them and who does not," Dahiya said.