Delhi Univ admissions: 85,853 candidates allotted seats in UG courses in first round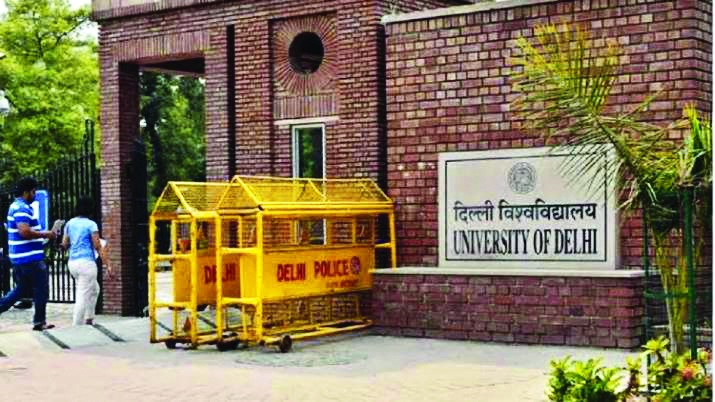 New Delhi: The University of Delhi has announced the results of its first allocation round for admission to undergraduate programmes under the Common Seat Allocation System (CSAS)-UG-2023.

All colleges have completed the allocations, except those programmes that require performance or practical tests for eligibility.
A total of 2,02,416 eligible candidates were carefully considered for allocation based on their preferences of programme and college combinations. "We are delighted to inform you that a remarkable total of 85,853 allocations have been successfully completed in the First CSAS round," DU announced.
This allocation includes seats in all programmes across colleges for candidates from various categories, including UR, SC, ST, OBC(NCL), EWS, and two supernumerary quotas, PwBD and Kashmiri Migrants.
Out of the 2,02,416 candidates considered, 7,042 candidates were fortunate enough to secure their first preference, while around 22,000 candidates have been allocated a seat from among their top five preferences.
Candidates allocated seats in the first round are requested to accept the seat by 4:59 pm on Friday, August 4, 2023. Subsequently, the colleges will review the applications of the candidates and process them until 4:59 pm on Saturday, August 5, 2023. The candidates whose applications get approved by their respective colleges must submit the necessary fees by 04:59 pm on Sunday, August 6, 2023.
It is essential for all Candidates who have been offered a seat in the first round to complete their admission formalities within the stipulated time. Only candidates who successfully complete their admission process, including the payment of fees, will be eligible to opt for an "Upgrade" and participate in the second round of allocations.
The university will announce the second round at 5:00 pm on August 10.