Delhi Services Bill to come in Rajya Sabha on Monday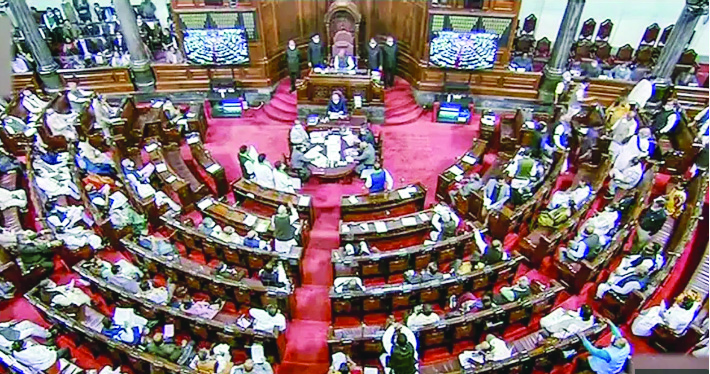 New Delhi: The government is likely to bring the Delhi Services Bill for its consideration and passage in Rajya Sabha on Monday, sources said.

The Government of National Capital Territory of Delhi (Amendment) Bill, 2023 to replace the ordinance on transfers and postings of senior officers in the Delhi government was passed by Lok Sabha on Thursday amid a walkout by the opposition parties.
"The Delhi services Bill will come up in Rajya Sabha on Monday. Voting for the passage of the Bill will be held the same day in the evening after the conclusion of a discussion on the Bill," a source said.
Senior Congress leader and Supreme Court lawyer Abhishek Manu Singhvi is likely to initiate the debate from the opposition side, the sources said. Singhvi had represented the Delhi government in the Supreme Court in the matter related to control of administrative services.
On Friday, some leaders of the INDIA bloc met Leader of the House in Rajya Sabha Piyush Goyal and Parliamentary Affairs Minister Pralhad Joshi to discuss the way out to end the ongoing impasse on the Manipur issue.
Sources said the opposition members sought the revocation of the suspension of Congress MP Rajani Patil during the meeting and they were indicated that a "sympathetic view" can be taken in her case.
But, AAP MP Sanjay Singh's suspension is unlikely to be revoked, the sources added. They said the government is ready to hold a discussion on the Manipur issue but it is up to Rajya Sabha Chairman Jagdeep Dhankhar to decide the rule under which a discussion could take place.
"The opposition members have been urged to share the draft of their proposal for the discussion on the Manipur issue.
They are yet to share the draft. Let's see if it comes on Monday," a source added.