Delhi riots: HC asks police to explain role of accused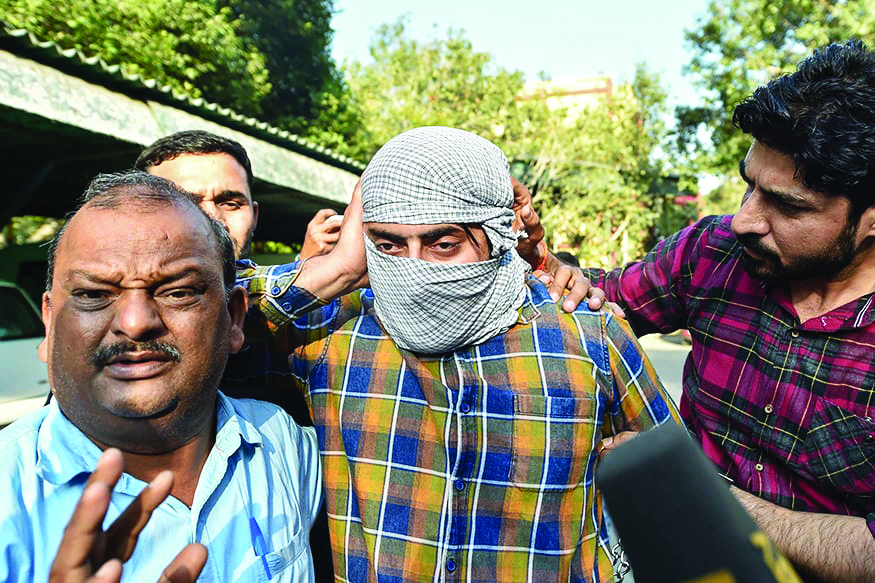 New Delhi: The Delhi High Court on Tuesday asked the police to file a chart detailing the role assigned to Shahrukh Pathan, who had allegedly pointed a gun at a policeman, and other accused in the 2020 northeast Delhi riots case.

The high court was hearing a bail plea filed by Pathan.
"Special public prosecutor is directed to file a chart showing roles of the accused persons, including the petitioner, and the evidence attributed to them," Justice Dinesh Kumar Sharma said. During the hearing, Pathan's counsel submitted that he had filed the bail plea in January 2022 and it has been pending for the last 15 months and that he has been in custody for over three years.
The counsel said the other accused in the case, who were even identified by witnesses, have been released on bail but Pathan who was neither named in the FIR nor identified by anyone was still in custody.
He claimed that no role has been attributed to him and the "entire case is a farce".
"It is not their case that I shot the victim examination of the main victim is complete. That is full of contradictions and there is nothing," Pathan's counsel submitted.
The prosecutor opposed the bail plea, saying a mobile was recovered from Pathan in jail and that he had also attacked prison staff.
Pathan has sought bail claiming there was a huge delay in the trial and had argued that though the charges were framed in the case in December 2021, only two prosecution witnesses were examined till February this year.
The Delhi Police, in its status report filed in March 2022, had opposed the bail plea of Pathan, saying he has a criminal family history and can adversely influence the witnesses.
Police have said that the accused can threaten and endanger the safety of prosecution witnesses and abscond, if granted bail, and can also hamper the process of investigation and destroy evidence.
They have also claimed the accused has no remorse for his illegal actions.
The case relates to rioting, causing injuries to police personnel and inflicting a gunshot wound on a man named Rohit Shukla by an armed mob in Jafrabad.
The status report has stated, "The accused has been keeping illegal arms and ammunition and has no remorse for his illegal act. His daring act of firing at a policeman and the public shows that if released on bail, he can repeat such a criminal act."
It said there are police and public witnesses who have identified him. The report said from the criminal family background of Pathan and his desperate nature, it can be inferred that he can adversely influence the witnesses.