Delhi Metro: Over 44,000 trees felled & 7,923 transplanted since Phase 1 work began in 1998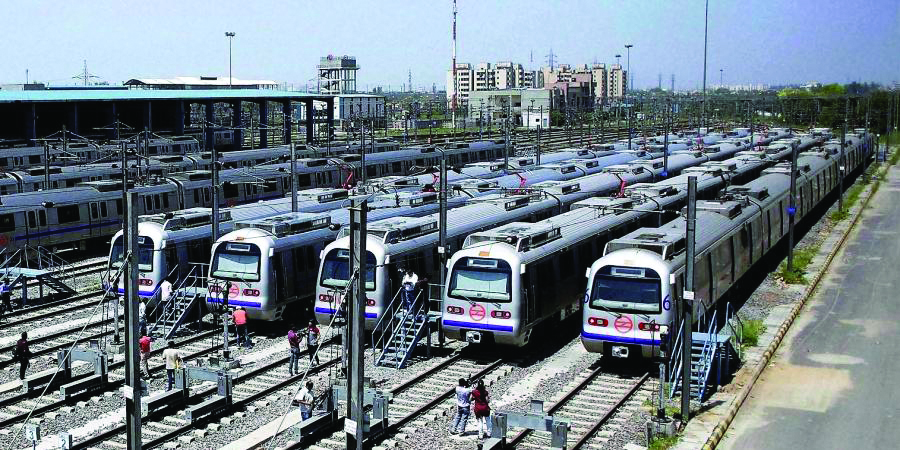 New Delhi: The Delhi Metro Rail Corporation (DMRC) has felled 44,186 trees and transplanted 7,923 since the initiation of work on Phase 1 in 1998, government data shows.

According to the data, the DMRC was granted permission to fell 57,775 trees during this period, but it managed to preserve 12,580 trees by implementing changes in layouts and adopting other measures.
During the construction of Phase 1, which commenced in 1998 and concluded in 2005, the DMRC cut down 13,858 trees and transplanted 3,584 trees. Phase 1 involved the creation of a 65-kilometre-long rail network comprising 59 stations.
In Phase 2, carried out between 2005 and 2011, the DMRC axed 17,997 trees and transplanted 3,052 trees. The construction of Phase 2 encompassed a 125-km-long rail network with 89 stations.
Moving on to Phase 3, which spanned nine years from 2011, the DMRC cut down 11,872 trees and transplanted 506. Phase 3 involved the development of a 160-km-long rail network comprising 109 stations.
As of January 2022, Phase 4, which commenced in 2019, has resulted in the felling of 459 trees and the transplantation of 781 trees. Under Phase 4, the DMRC has been working on three corridors, stretching across 65 kilometers and comprising 48 stations.
Data submitted by the Forest Department in the Delhi High Court in May last year showed that around 77,000 trees, or an average of three trees every hour, were either cut down or transplanted for development projects in the capital in the preceding three years.
The data also revealed that only one-third of the transplanted trees managed to survive during the same period.
In the years 2019, 2020, and 2021, authorities granted permission to cut down or transplant 29,946 trees under Section 9 of the Delhi Preservation of Trees Act (DPTA) and 47,474 trees under Section 29 of the Act. However, it is suspected that the actual number of felled trees might be higher if illegal tree-cutting is also taken into account.
Section 9 of the Act mandates that any individual seeking to remove a tree must file an application with the concerned tree officer, accompanied by ownership documents of the land and the girth measurement of trees at a height of 1.85 metres from the ground level.
Section 29 grants the government the authority to exempt "any area or any species of trees" from the Act in the interest of the public through a notification.