Delhi Metro introduces QR code-based paper tickets for travel on all corridors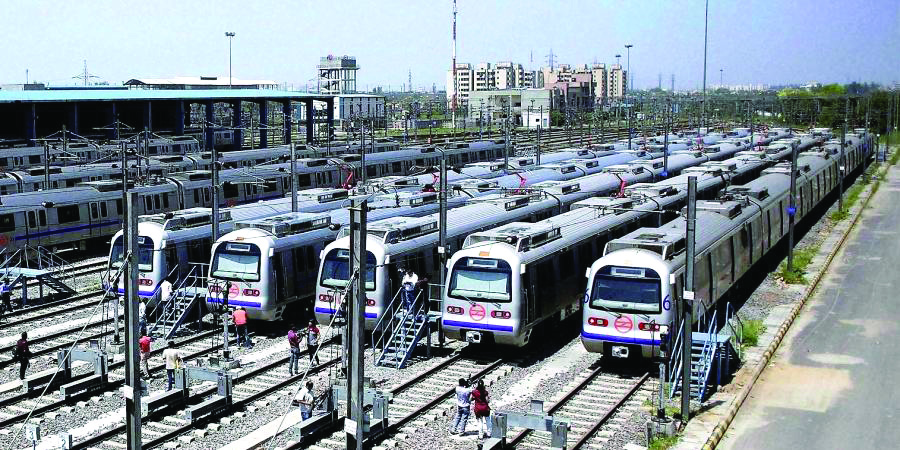 New Delhi: Delhi Metro passengers will now be able to buy QR code-based paper tickets for travel on all its lines, the DMRC said on Monday, describing the development a move towards a more transparent and human intervention-free mechanism.

The Delhi Metro Rail Corporation also said it will gradually phase out the concept of physical tokens.
At present, in addition to a token, the commuters will be able to buy a QR code-based paper ticket from the station counter. The DMRC has upgraded its AFC (automatic fare collection) gates, and token or customer care counters, to support the new feature, a senior official said on Monday.
Initially, two AFC gates, one each for entry and exit, were upgraded at all stations for travel by QR-based paper tickets, the DMRC said.
"The concept of issuing tokens will be gradually phased out with the introduction of these more transparent and human intervention-free and cashless mechanisms thereby facilitating more convenient, seamless, time saving and error fee travel for its passengers," it said in a statement.
By the end of May, the transporter is also targeting to introduce mobile-based QR tickets to make travel in Delhi Metro more seamless, easy, and time-saving, eliminating the need for queuing up for tickets at stations' counters, officials said.
It has also targeted to make the AFC gates across the network QR code-compliant by the end of June this year along with upgrading the ticket vending machines for dispensing QR-based paper tickets, they said.
Delhi Metro, which began its operations in December 2002 with a corridor of just 8.2 km spanning six stations on the Red Line, has grown into a network of 391 km with 286 stations.
Mobile-based QR tickets are currently available only at Airport Express Line.
Officials said the passengers will only be able to enter from the station where the QR ticket (non-refundable) has been issued and not from any other station.
However, in case of failure in revenue services, refund of QR-based paper ticket will be granted. Passengers will be allowed to enter the metro system within 60 minutes from the time of the issuance of such a ticket. If a passenger fails to enter the system through the ticket within 60 minutes, the ticket will become invalid, the DMRC said.