Delhi L-G Saxena reviews progress of legacy waste disposal at 3 landfill sites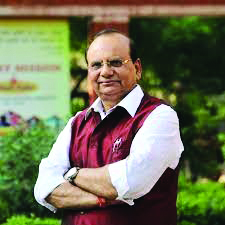 New Delhi: Delhi L-G V K Saxena held a review meeting to check the progress of bio-mining and disposal of legacy waste at the 3 landfill sites of MCD — Okhla, Ghazipur and Bhalswa on Thursday.

Saxena had set a target of 18 months for the clearing out the three landfills in Delhi . The L-G had been monitoring the progress on a daily basis and visited different sites on various occasions to take stock of the works on ground.
Setting a goal of disposing 12 Lakh MT per month, the L-G instructed that concessionaires be encouraged and directed to achieve their total capacity of 10,800 MT per day at Bhalswa, 21,000 MT per day at Okhla and 6,800 MT per day at Ghazipur.
This will result in a monthly disposal of 11.40 Lakh MT per month, the L-G underlined. He observed that while work in Bhalswa and Okhla are progressing, work at the Ghazipur landfill is lagging and therefore, instructed officials to get the same rectified at the earliest.
Dwelling on the issue of use of the reclaimed land of these 3 landfill sites once they had been flattened, the L-G asked officials to explore the possibility of adopting all possible latest technological solutions apart from the proposed 'engineered landfill sites' that were being proposed to be set up.
The four Waste to Energy (WtE) Plants at Okhla, Narela-Bawana, Ghazipur and Tehkhand are consuming about 8000 MT of RDF waste per day, besides the cement and paper manufacturing units picking up the same for use as fuel in their plants at the rate of about 10,000 MT per month. Additionally, involvement of common people and builders of Delhi-NCR has resulted in C&D waste being procured by them for construction activities.
The MCD Commissioner, apart from other senior officers, were present in the meeting.