Delhi govt's innovative Happiness Curriculum completes 5 years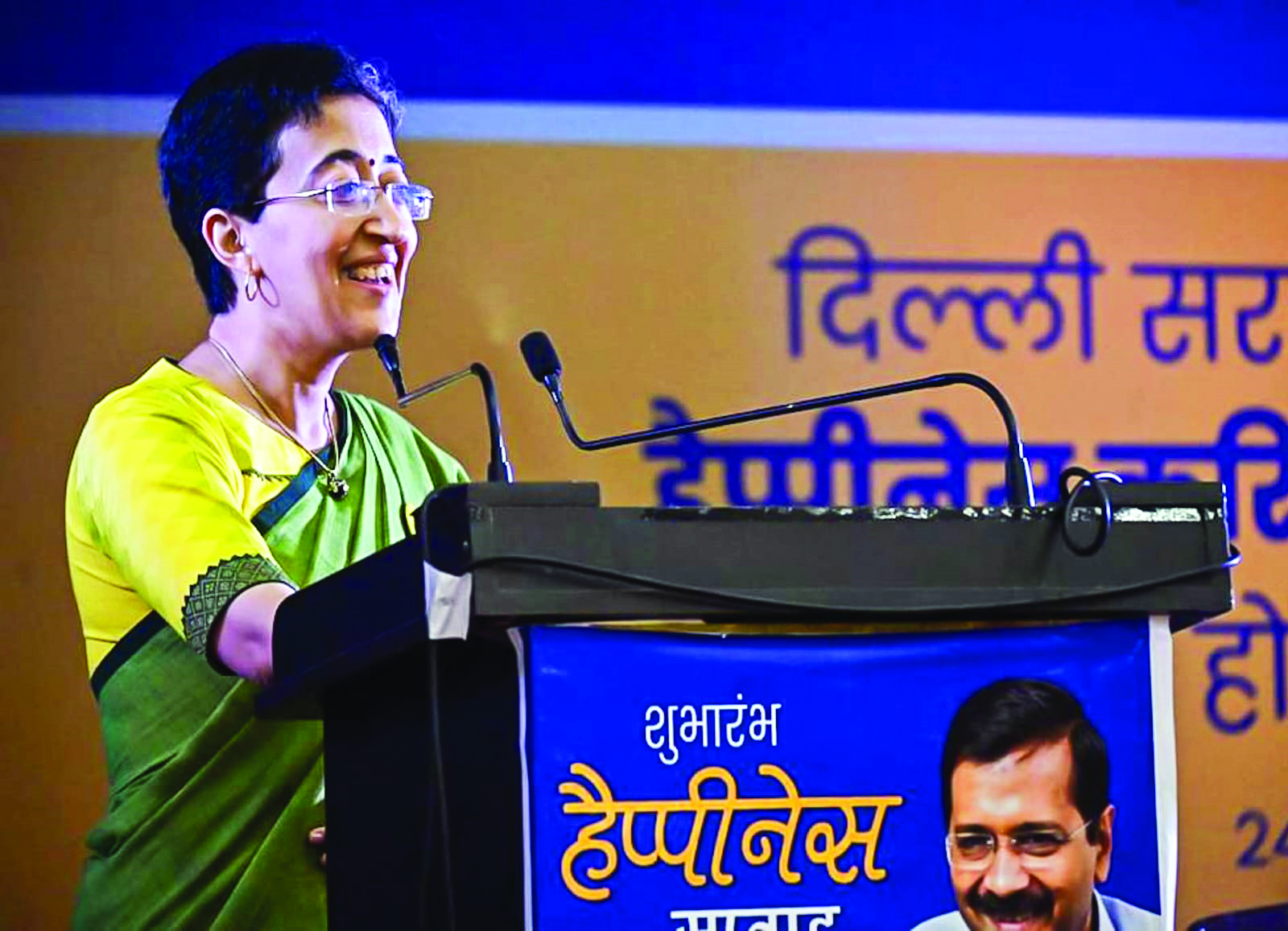 New Delhi: Commemorating five years of the innovative Happiness Curriculum, Delhi Education minister Atishi inaugurated the 'Happiness Saptah 2023' in Delhi government schools on Monday.

Approximately 8 lakh students in Delhi government schools from Nursery to Class 8 actively participate in the daily 30-minute Happiness class, which has been the cornerstone of the curriculum's success.
Launched in July 2018, the curriculum has empowered students to explore their potential, emotional intelligence, and wisdom, fostering confident, mindful, and compassionate individuals.
Atishi praised the curriculum's remarkable journey and the significant boost in students' self-confidence, leading to a positive transformation in their relationships with family members and increased sensitivity towards others.
Stressing the importance of preparing students for real-life challenges, she also emphasised the need to equip them with resilience and empathy to contribute meaningfully to society.
The impact of the Happiness Curriculum has been widely recognised, with a 2020 evaluation study by the Brookings Institute highlighting its positive effects on students and teachers alike. Improved relationships among students and teachers, increased class participation, and enhanced focus were among the notable outcomes. Teachers have also shifted their focus from merely academic success to prioritising values, resulting in a changed teaching orientation and greater collaboration among educators.
To further enhance the curriculum's effectiveness, Atishi announced that, "The Delhi government is introducing new magazines for students and expanding its reach both nationally and internationally. Additionally, an English translation of the Happiness Teachers' Handbook is underway."
Srirat Rao, a student, expressed, "I was initially disinterested in the Happiness Curriculum, but now I love the mindfulness activities that help me stay focused and calm during school time. It has also taught me how to handle stress and challenges with a positive mindset. I feel more confident and ready to face the world!"
Jigyasa Tiwari, another student, emphasised the importance of extending the Happiness Curriculum to other schools in Delhi, highlighting its role in shaping students' personalities and instilling vital life skills. Praising the curriculum, a parent said, "As a parent, I'm grateful for the Happiness Curriculum, nurturing my child's creativity and critical thinking, fostering a unique problem-solving approach. I've noticed my daughter's increased kindness and generosity towards others."