Delhi govt will completely clean Yamuna by 2025 under CM's 6-point action plan: Min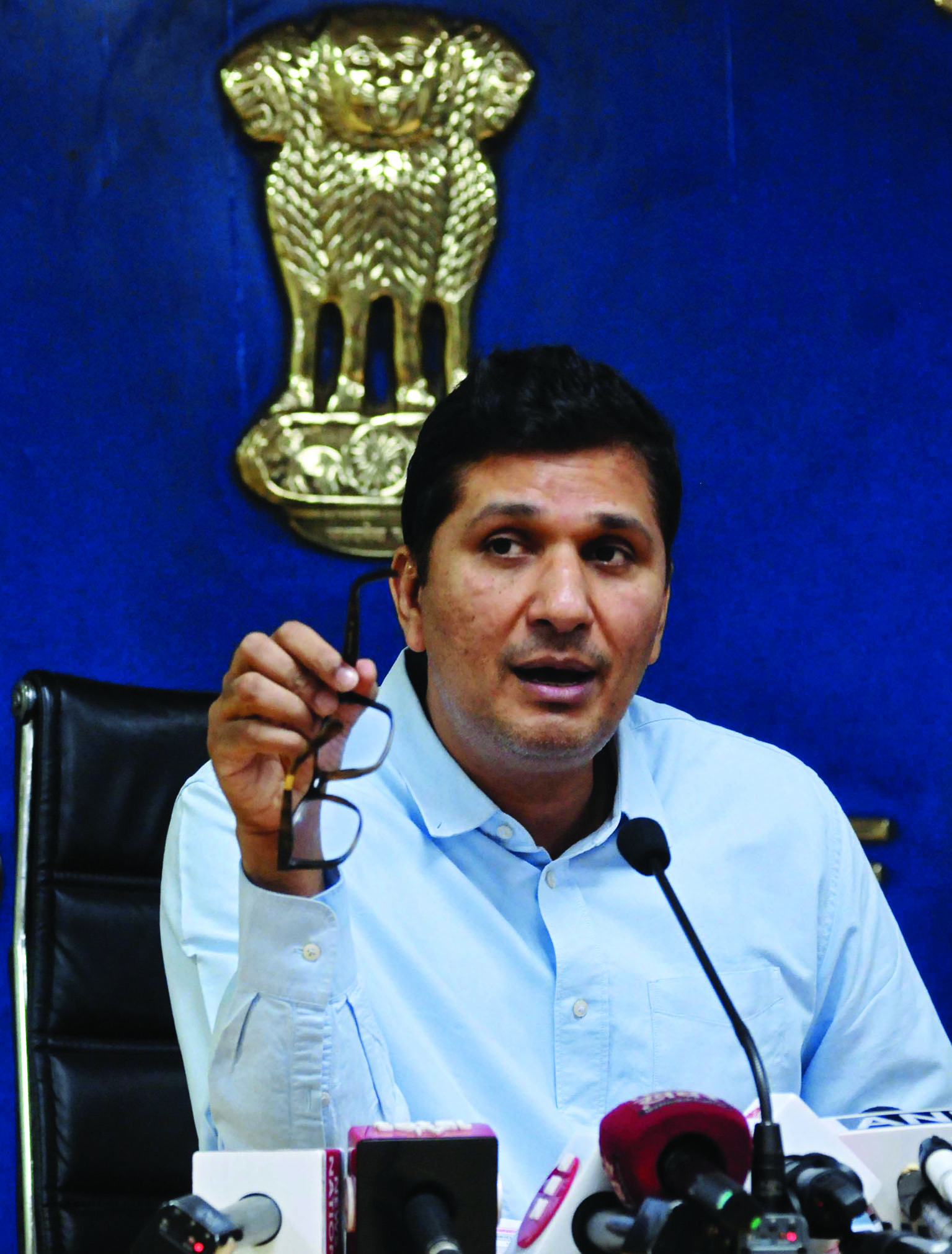 New delhi: Water minister Saurabh Bharadwaj revealed the details of the government's progress and highlighted key milestones achieved so far under the 'Clean Yamuna by 2025' plan in a press conference held on Friday.

The plan encompasses various strategic initiatives that will address the longstanding pollution issues and modernise the sewage system in Delhi. With the implementation of this plan, the Delhi government aims to ensure the sustainable development of the city while safeguarding its natural resources. Bharadwaj highlighted the government's proactive approach towards cleaning the Yamuna river and modernising the sewage system in Delhi. He revealed that 4,08,183 households have already been provided with free sewer connections under the Kejriwal government's initiatives.
Bharadwaj said that the residents of Delhi are aware that cleaning of the Yamuna river has been a priority of the Delhi government. He said that there are several rivers that pass through major cities in the country and multiple state governments as well as the Centre are working on cleaning these rivers. "Today we will present in front of you a scientific plan that has been devised by the Delhi government to clean up the Yamuna river. Arvind Kejriwal had conducted an important press conference in November 2021 and presented a 6-step approach that the Delhi government would begin work on," he said.
Explaining the benefit of adding more colonies to the sewerage system, the Delhi Water minister said that if a colony is not connected to the grid, then the sewage generated from it will eventually flow into the Yamuna through small and big drains. But by providing the colony with a sewerage system, you ensure that the sewage is taken to a STP, said Bharadwaj. Enlisting other equipment that will assist in cleaning of the Yamuna river, he added that Delhi earlier did not have any Automatic Sewer Cleaning Machines but now there are 200 such machines that are being used to clean the sewage lines in the national Capital.
The Water minister also said that in some unauthorised colony areas within Delhi, the sewer lines have been installed, but since getting a connection is expensive, people have not been able to pay for it. Therefore, in order to keep Delhi clean and Yamuna free from pollution, free sewer connections are being provided by the government to Delhi residents under the Mukhyamantri Muft Sewer Connection Yojana. He added that so far 4,08,183 connections have been provided to households under this scheme.