Delhi govt to plant 53 lakh saplings this year: CM Kejriwal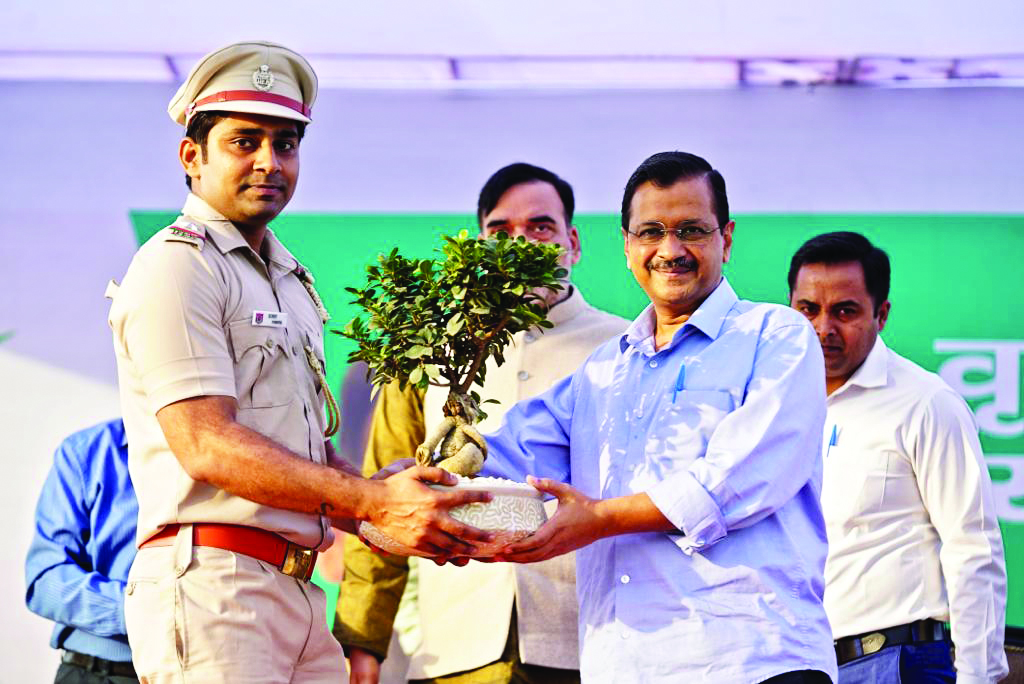 New Delhi: The Delhi government surpassed its target of planting 42 lakh saplings last year and the goal this year is to plant 53 lakh saplings, Chief Minister Arvind Kejriwal said on Tuesday.

Around 45 lakh saplings were planted last year in the national capital, he said.
Kejriwal was speaking at the launch of a tree plantation drive here under the 'Green Action Plan 2023'.
"Delhi is out of the list of the 10 most polluted cities but now, our aim is to make it to the list of the cleanest cities in the world. This programme is supposed to begin during the monsoon every year but we are doing it ahead of time so that we can meet our target," the chief minister said.
Kejriwal said the green cover in Delhi has increased from 20 per cent in 2020 to 23 per cent in 2022 and that 10 saplings are planted for every tree felled in the city.
"Three per cent (increase in green cover) might seem very less but if it is seen in comparison to other states, Delhi is doing much better. Trees are cut in every state. But if we cut a tree in Delhi, we plant ten more. "More than 80 per cent of the saplings that we planted are surviving well. Last year, our target was to plant and distribute 42 lakh saplings. We surpassed our target and planted around 45 lakh saplings," he said.
Hence, the target for this year has been increased to 53 lakh, he added.
Kejriwal claimed air pollution in Delhi has come down by 30 per cent due to steps taken by the AAP government.
"After the AAP came to power in Delhi, we took several steps that reduced air pollution in the city by at least 30 per cent. We started running electric buses, banned polluting fuel and in the coming times, we will also bring in machines to keep the roads clean," he said.
Environment Minister Gopal Rai, who also attended the event, credited the efforts of Delhiites and Kejriwal for the reduction in pollution.
"Due to the relentless efforts of the citizens of Delhi and Chief Minister Arvind Kejriwal, Delhi is no longer on the list of the 10 most polluted cities in the world. No matter how adverse the circumstances are for us, we will continue to do public work," he said.