Delhi govt to organise 7th spl summer camp for its school students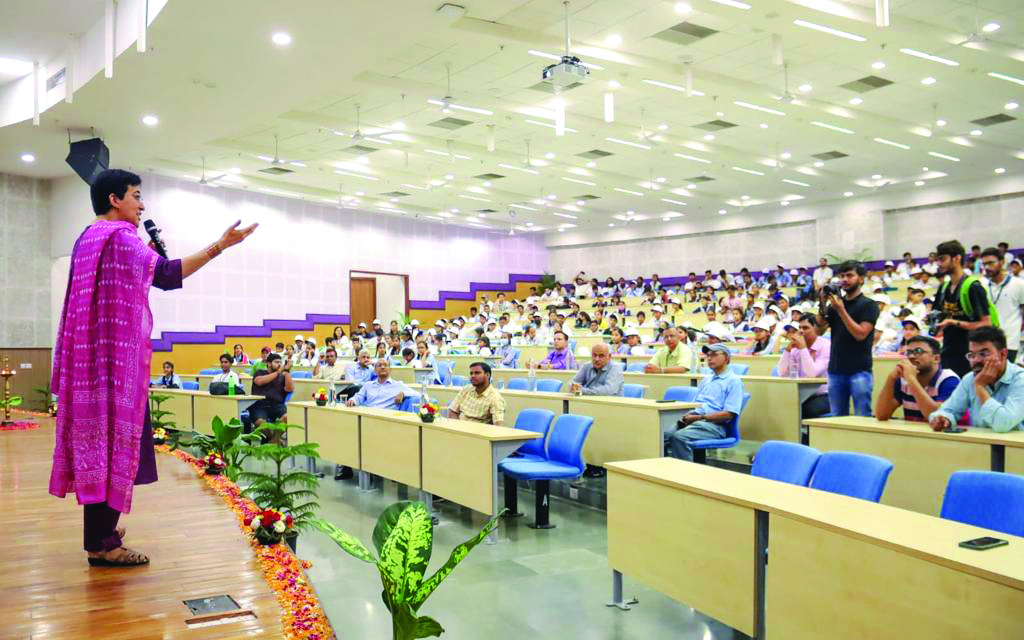 New Delhi: The Delhi government is organising the seventh special summer camp for its school students at Indraprastha Institute of Technology Delhi (IIITD) from May 23 to June 18.

The camp was inaugurated by the Education Minister Atishi who said that since 2016, the institute has organised the camp every year. Nearly 250 children from nearby schools of the Delhi government participate in the camp, with the majority of participants coming in from Kalkaji, Harkesh Nagar, Tughlakabad and other surrounding areas.
In the camp, students will learn to work in teams and respect each other. "What they learn here will help them tackle the challenges of everyday life and give them the confidence to utilize their skills for self-improvement," she said.
The camp aims to help children understand that education is not limited to the classroom and textbooks alone, allowing them to explore the world outside and learn new things.
The Education Minister further said that through the special summer camp, the government is creating a unique environment for learning and skill development for the students of government schools.
"IIIT Delhi has not only focused on enhancing the children's skills but has also provided guidance regarding their career paths through this camp," she added.