Delhi govt okays strengthening & repair work of seven flyovers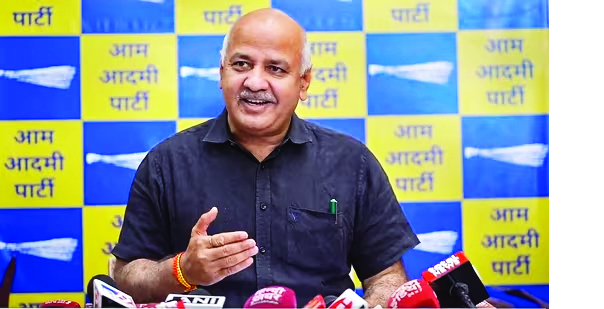 New Delhi: To ease traffic congestion across Delhi, the Arvind Kejriwal government on Tuesday approved the strengthening and repair work of seven important flyovers.

The projects are worth Rs 12.46 crore, Delhi Deputy Chief Minister and PWD Minister Manish Sisodia said.
The seven projects comprise Africa Avenue Flyover, Moti Bagh Flyover, Savitri Cinema Flyover, I.T.O. Flyover, Tilak Nagar District Centre Flyover, Tilak Nagar Metro Flyover, and Punjabi Bagh Flyover, government officials said in a statement.
Sharing details about the projects, Sisodia said the Delhi government under the leadership of Chief Minister Kejriwal is committed to providing better roads and flyovers to the people of Delhi.
"To ensure the same, strengthening and repair work of seven main flyovers of Delhi will be done by the PWD. This will increase the strength of flyovers and their life span up to 20 years," Sisodia said Sisodia added that the PWD is working in a phased manner to improve the flyovers across the capital.
"These flyovers were constructed many years ago and due to the load of vehicles on them, their concrete surface has eroded and this disrupts the movement of vehicles. To avoid any inconvenience to the commuters, PWD officials have been directed to complete the maintenance work in the stipulated time. Lakhs of people who use the flyovers on a daily basis will be benefited after the strengthening work," Sisodia said.
The flyovers of Delhi are regularly maintained by the Public Works Department.
However, due to heavy traffic pressure, flyovers get worn out, which is maintained from time to time by the repair unit of the PWD. "It is to be noted that during the strengthening and maintenance work, the concrete of the flyovers will be repaired along with expansion joints, bearings, etc. This will increase the life of the flyover up to 20 years," the statement added.