Delhi govt officials oversee relief efforts at Mori Gate camp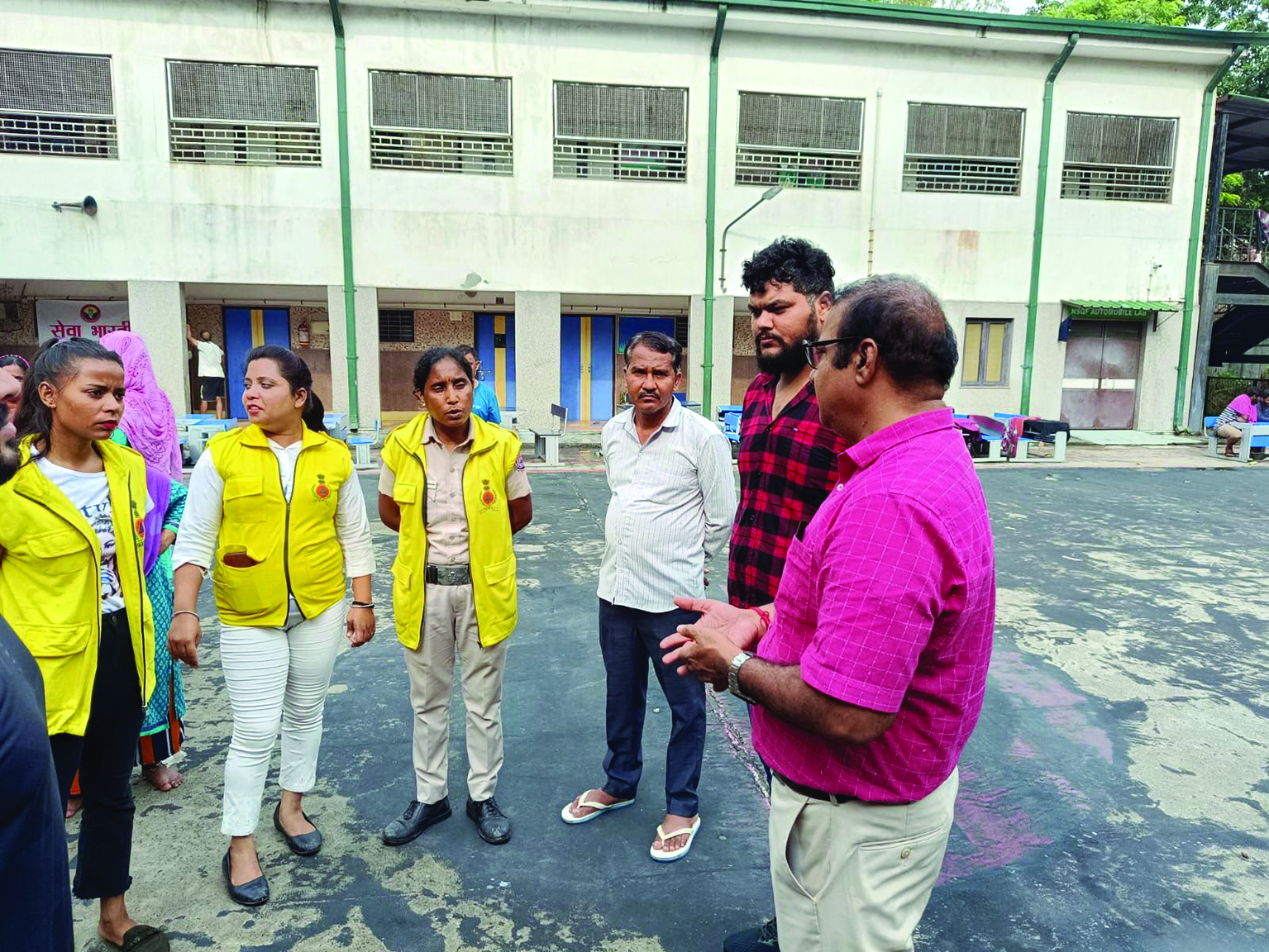 New Delhi: In response to the devastating floods that wreaked havoc in the city, Delhi government officials visited the Mori Gate relief camp to oversee relief efforts on Tuesday.

Government officials including the SDM, District Magistrate, and other senior officials of the Directorate of Information and Publicity (DIP) who visited the Mori Gate relief camp saw that out of the total of six relief camps, the camp at Mori Gate has been accommodating 306 people who were brought there at 3 a.m., when the water levels surged, leaving their properties destroyed.
Essential amenities like food, medical assistance, clean drinking water and regular fogging for protection from mosquitoes are being done at the relief camps. The Delhi government workers, along with teachers from the school where the camp is set up have been told to organise activities and games to keep the spirits high among the evacuees, officials said.
The flood victims at the relief camp expressed their demands and gratitude to the government. Bhavna, a resident from Jamuna Bazaar, commended the arrangements and said "Everything at our house has been destroyed in the flood, but the arrangements in the relief camp are very good. We are getting everything on time."
However, the ongoing fluctuations in the Yamuna river's water level have hindered their return home.
Amidst the affected residents, Muskan, a recent 12th board exam graduate, appreciated the availability of essential items. "We are getting all the basic amenities, from pads to food items on time.
Everything at the relief camp is available," she said. She also expressed concern about recovering lost documents, books, and belongings.
Sudha Chaudhary, a constable from Rajghat Depot, showcased her dedication to serving at the relief camp. "We are working extra hours and trying to be there for these people as much as we can," she emphasised.
With the water gradually receding, the administration is prioritising efforts to enable people to return to their homes and resume their normal lives.