Delhi govt bags state leadership award in Electric Vehicle policy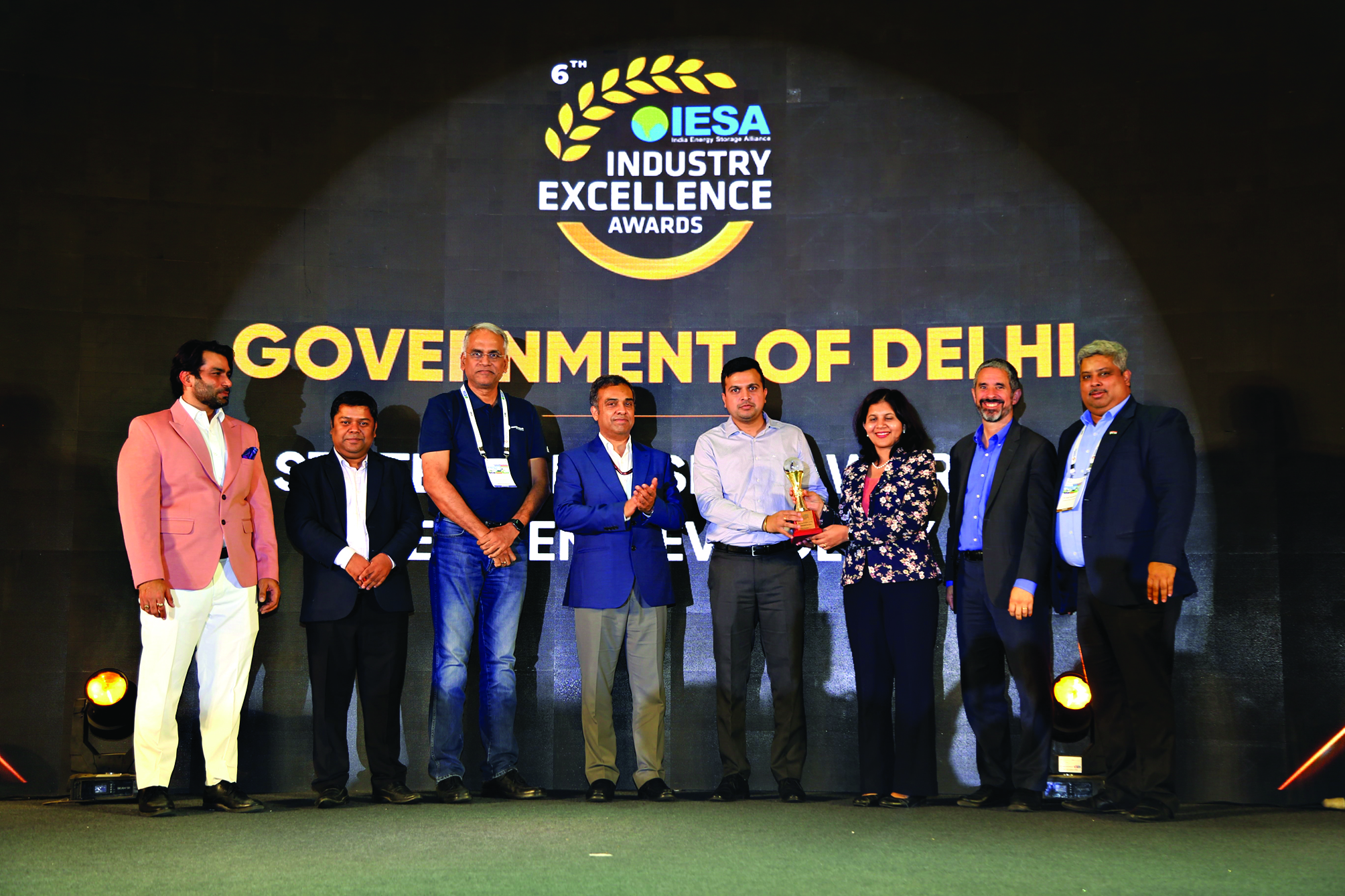 New Delhi: The Delhi government on Friday won the state leadership award - EV Policy for its remarkable efforts in promoting sustainable transportation through its Electric Vehicle (EV) Policy at the Industry Excellence Awards 2023.

India Energy Storage Alliance (IESA) celebrated the spirit of innovation and excellence at the awards held in New Delhi, honoring the trailblazers who have significantly contributed to India's energy storage industry.
The Delhi government's comprehensive and ambitious EV policy aims to position the city as a leader in sustainable transportation by incentivizing the adoption of electric vehicles, installing charging infrastructure, and promoting battery manufacturing. The award acknowledges the government's outstanding contribution to creating a supportive ecosystem for EVs in India.
Suresh Prabhu, former Union Minister for Civil Aviation, Railways Commerce & Industry, Chemicals and Fertilizers, Environment and Forest and Power, Govt of India, and a distinguished G20 and G7 member was present for the event.
Congratulating the awardees, Dr. Rahul Walawalkar, president, India Energy Storage Alliance (IESA) said, "It was a privilege to get an opportunity to honour the tremendous behind the scene work done by various policymakers and bureaucrats from various ministries and acknowledge their achievements. I would also like to congratulate the start-ups, world-class organisations and energy leaders on their win in this prestigious award programme."
Suman Mishra, Mahindra Last Mile Mobility, has been felicitated with the Women Leader of the Year Award. Vikramadithya Gourineni, from the Amara Raja Group, was named Emerging Leader of the Year - Energy Storage, while the World Bank received the Financial Institutions of the Year award. The Ministry of Road
Transport & Highways and the Automotive Research Association of India (ARAI) were
recognised with the IESA Industry Excellence Awards on Battery Safety.