Delhi child rights body organises seminar to commemorate 10th anniv of POCSO Act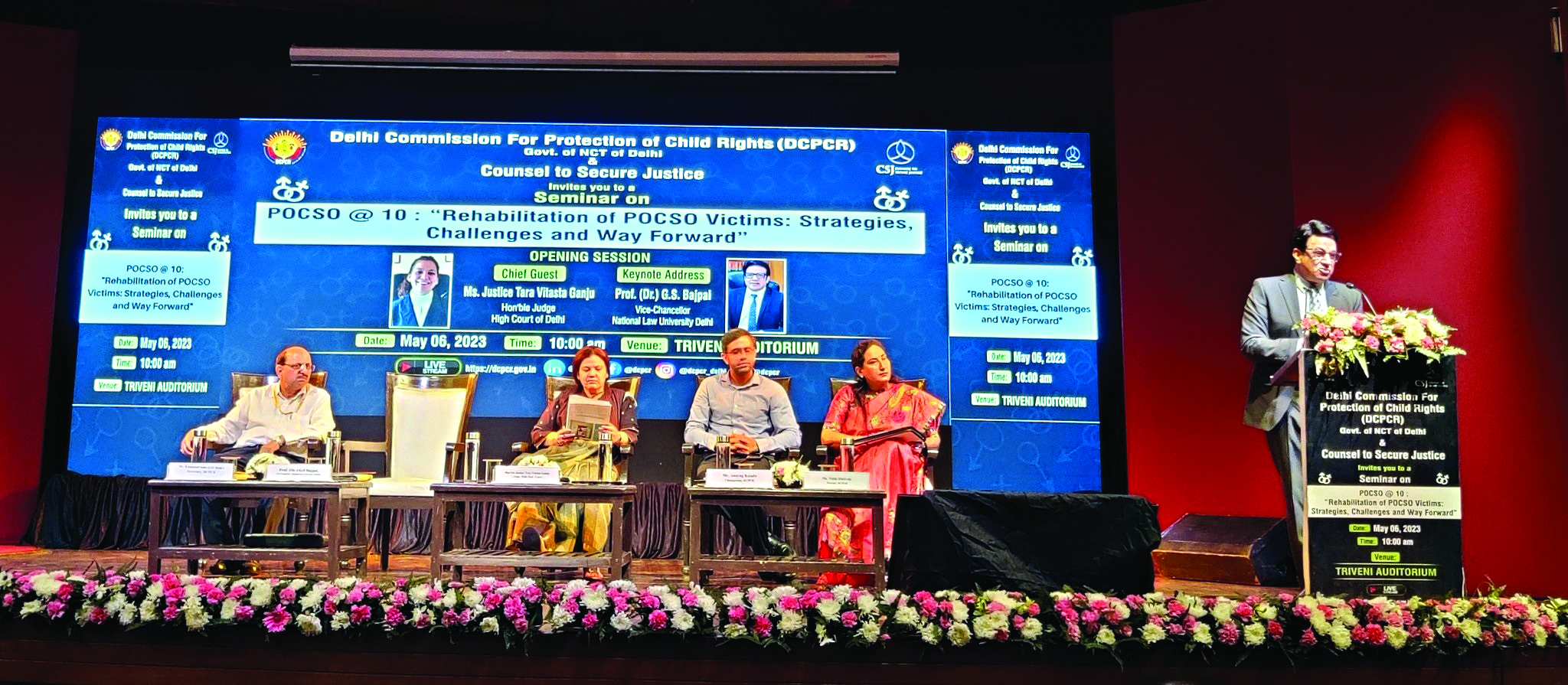 New Delhi: The Delhi Commission for Protection of Child Rights (DCPCR) organised a seminar to commemorate the 10th anniversary of the Protection of Children from Sexual Offences (POCSO) Act.
The seminar, titled — "Rehabilitation of POCSO Victims: Strategies, Challenges, and Way Forward," was organised on Saturday at the Triveni Auditorium.
The event was organised in collaboration with Counsel to Secure Justice. It was a third seminar in the series of POCSO at 10.
Pranat Joshi, Secretary, Shahdara District Legal Services Authority, Charu Makkar, an experienced child protection professional, Dr. Shipra
Singh, associate professor of Psychiatry at the Institute of Human Behaviour and Allied Sciences, and Vidya Reddy, Director of Tulir, Prof (Dr) G.S. Bajpai (Vice-Chancellor, National Law University Delhi) and Bharti Ali (Co-Founder and Director, Haq: Centre for Child Rights) were present at the event.
Justice Taara Vitasta Ganju, Judge, High Court of Delhi was the chief guest of the inaugural ceremony. She said, "We cannot repair or reverse the trauma but can help them rehabilitate, and the Support Person's monthly reports, medico legal performa and the new preliminary assessment form can be seen as a package to step up child rights".
She also commended that the commission is taking steps in addressing the drop out rates quoted earlier in the study.
Justice Jasmeet Singh, Judge, High Court of Delhi said, "The survivors are looking for a voice. It needs to be told that a wrong has been done, that you have been wronged. The child's needs need to be recognised and acknowledged".