Delhi BJP meets 360 village Panchayats, assures benefits of Kisan Samman Rashi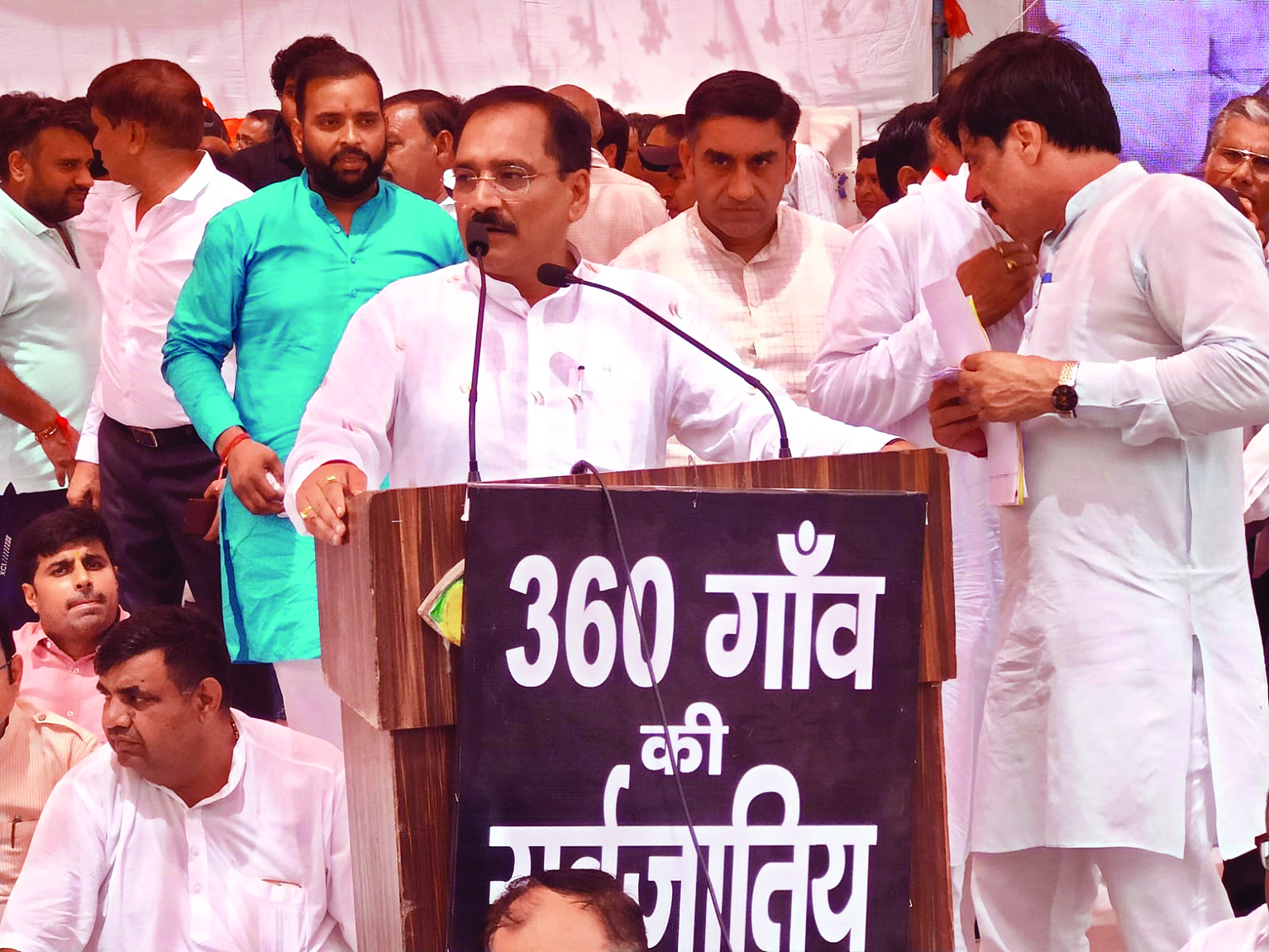 New Delhi: Delhi BJP President Virendra Sachdeva addressed the Panchayats of 360 villages in Peeragarhi on Sunday, announcing that Rs 2.6 lakh crore will continue to be distributed under Kisan Samman Rashi to 11 crore farmers of the country. "It is a matter of regret that the then Congress government in Delhi abolished the farmer status, and now even the Arvind Kejriwal government is not implementing it again, resulting in Delhi's farmers not availing the benefits of the Central Farmer Schemes," lamented Sachdeva.

On Wednesday, he had met with farmers from these villages to understand the difficulties faced by them, and some of them included house tax notices being issued "speedily" for the last six months, while the villages remained underdeveloped with broken roads and drinking water crisis, especially in South West and West Delhi.
Along with that, he claimed that there was no construction of schools, colleges, hospitals or provisions of public transport.
"The villagers of Delhi did not pay tax earlier, and will not pay it even now," declared Leader of Opposition in Assembly Ramveer Singh Bidhuri while the party announced that a Sangharsh Committee, headed by Deputy Leader of Corporation, Jai Bhagwan Yadav, will be formed to look after the house tax, lack of development work and other issues. The Delhi BJP President also invited a delegation of Panchayats in the coming week to discuss problems related to land pooling, and accordingly inform the Lieutenant Governor and DDA officials to make suitable amendments.
Bidhuri also demanded an immediate implementation of Land Pooling Policy and GDA Policy in the meeting.