DDA, WWF-India host 'Sanjay Van Bird Festival'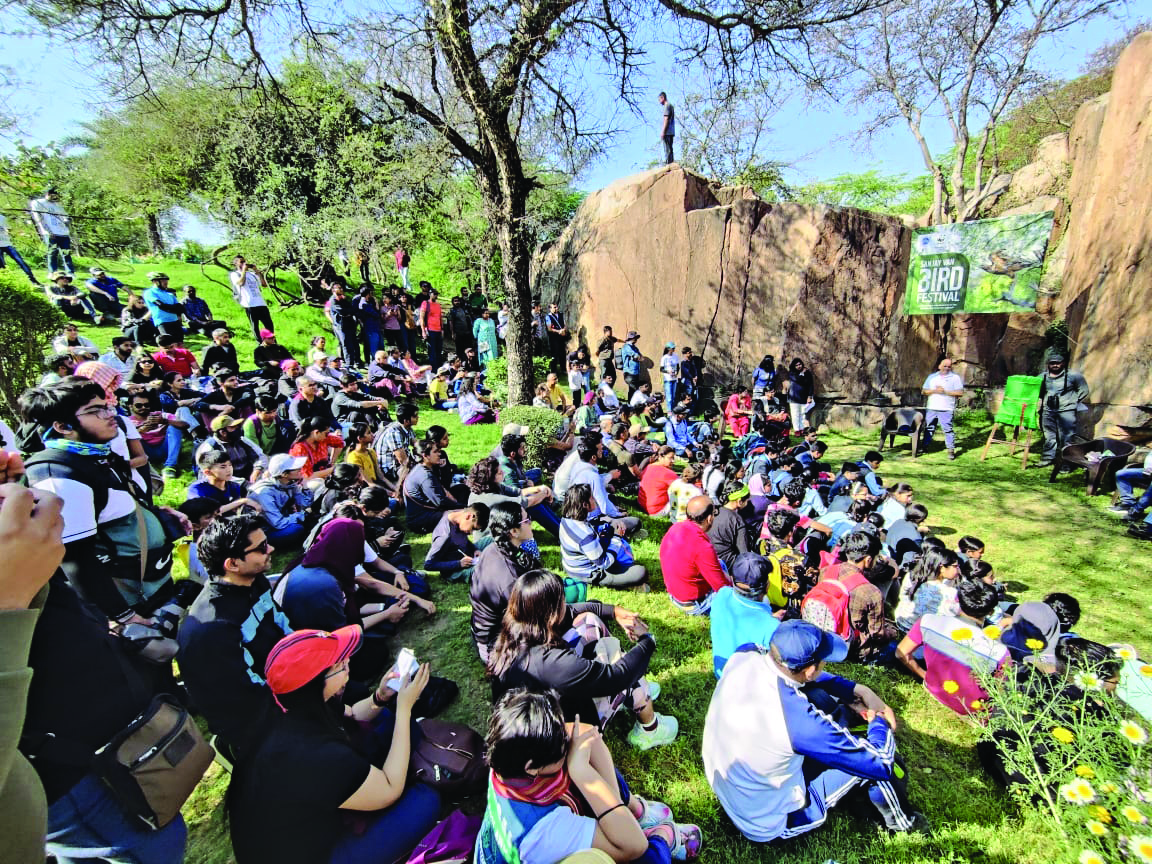 New Delhi: The Delhi Development Authority in a key partnership with WWF-India, hosted the first Bird Festival in Sanjay Van. The Authority, along with WWF-India want to make a platform for learning with nature at Sanjay Van reserve forest.

Delhi's Sanjay Van is home to many birds and is a well known area for eager bird watchers. Delhi is the 2nd Bird Rich Capital in the world, after Kenya, Nairobi. The festival came alive with nature walks, arts and crafts,exhibition stalls, interactive multimedia — all opportunities for citizens to experience, celebrate and learn about the winged wonders with whom they share space. The event saw a participation of 450+ attendees of all ages, from all walks of life.
Peush Kumar, Deputy Director (Landscapes), DDA, said: "The strategic partnership between DDA and WWF India has gone a long way in imparting nature-based education amongst citizens and inculcating an understanding of the environment. DDA hopes that the number of initiatives being undertaken shall continue to bear fruit. We are committed to nurturing this relationship and facilitating connections between humans and nature. We have a lot to learn from birds — patience, resilience, resourcefulness, teamwork, perseverance, adaptability, vigilance and creativity. The Sanjay Van Bird Festival is an endeavour to work with nature, rather than against it. We successfully held a Moth Festival, Dragonfly Festival, as well as numerous nature trails on flora & fauna with experts in the Sanjay Van Forest."
Karan Bhalla, COO, WWF-India said: "DDA and WWF-India have joined hands to create a hub for 'Learning with Nature' within the heart of the city, at Sanjay Van. This valued partnership exists to cultivate a learning and appreciation of nature, within our immediate urban environment. It offers the residents of Delhi a unique platform to value Delhi's biodiversity and to be involved in its protection. With 200+ bird species at Sanjay Van; to witness it will be an enriching journey involving the city's residents of all ages in knowing and protecting the wonderful natural habitats in our midst."
Sanjay Van is a part of South-Central Ridge part of the Aravalli hills in Delhi and has been a reserved forest under Indian Forest Act, 1927. It is adjacent to Qutub Minar and surrounded by JNU, Qutub Institutional area, Kishangarh-Vasant Kunj and Mehrauli. DDA has made several efforts to ensure restoration of waterbodies in the forest including conserving and reintroducing native flora, bioremediation of sewage water and water harvesting.