DDA to plant 1L trees at Shastri Park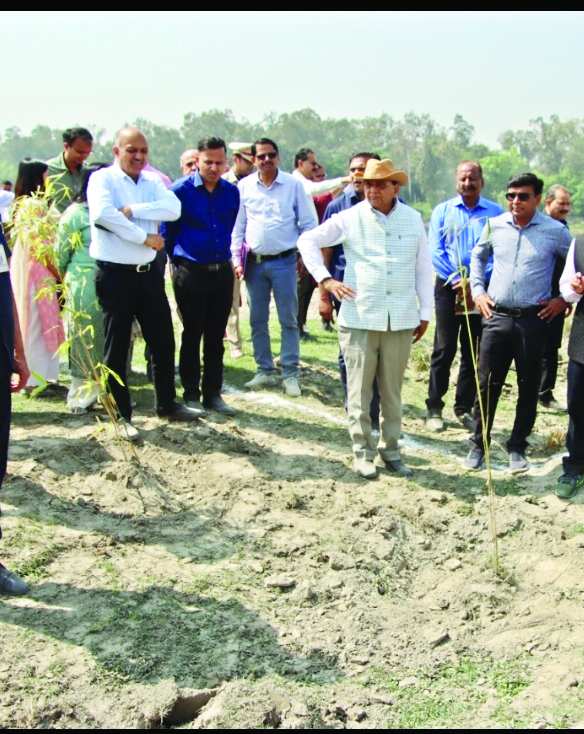 New Delhi: The Delhi Development Authority will plant one lakh trees in Shastri Park area as part of plans to rejuvenate the Yamuna floodplains, a statement from Lieutenant Governor's office said on Sunday.

The statement comes a day after the Lt Governor inspected the Shastri Park-Bela Farm-Garhi Mandu area of the
flood plains in northeast Delhi and directed officials to clean, restore and rejuvenate the 11 km-long stretch.
Even as the DDA was instructed to immediately ensure plantation of 1 lakh trees at the Shastri Park site, the entire 11 km stretch on the eastern bank, upstream from Shastri park to Garhi Mandu will undergo a thorough make over, it said.
The DDA will plant one lakh trees at Shastri Park apart from different species of riverine grass, bamboo and other flowering/fruit-bearing trees to rejuvenate the floodplains, it said.
"The L-G took an on-site stock of the situation and instructed officials to immediately ensure steps to clean, restore and rejuvenate the degraded flood plains," the statement said. "Once rejuvenated by the DDA, this site will develop as a one of its kind public green in the locality,
which has been suffering the most due to unplanned urbanization and degradation. The area adjoins localities like Seelampur, Shastri Park and Shahdara etc", it said.
The main components of the rejuvenation work includes physical cleaning of the banks and flood plains by removing garbage, dumped construction and demolition waste, animal waste and encroachments, it said. It includes cleaning and desilting, restoration and maintenance of the two main water bodies by the DDA on the banks with the aim of inter-connecting all the water bodies through a channel to ensure uniform water levels and carrying out extensive plantation throughout the stretch in a triple grid layered design.