Day after snatching, accused woman gives birth to baby in hosp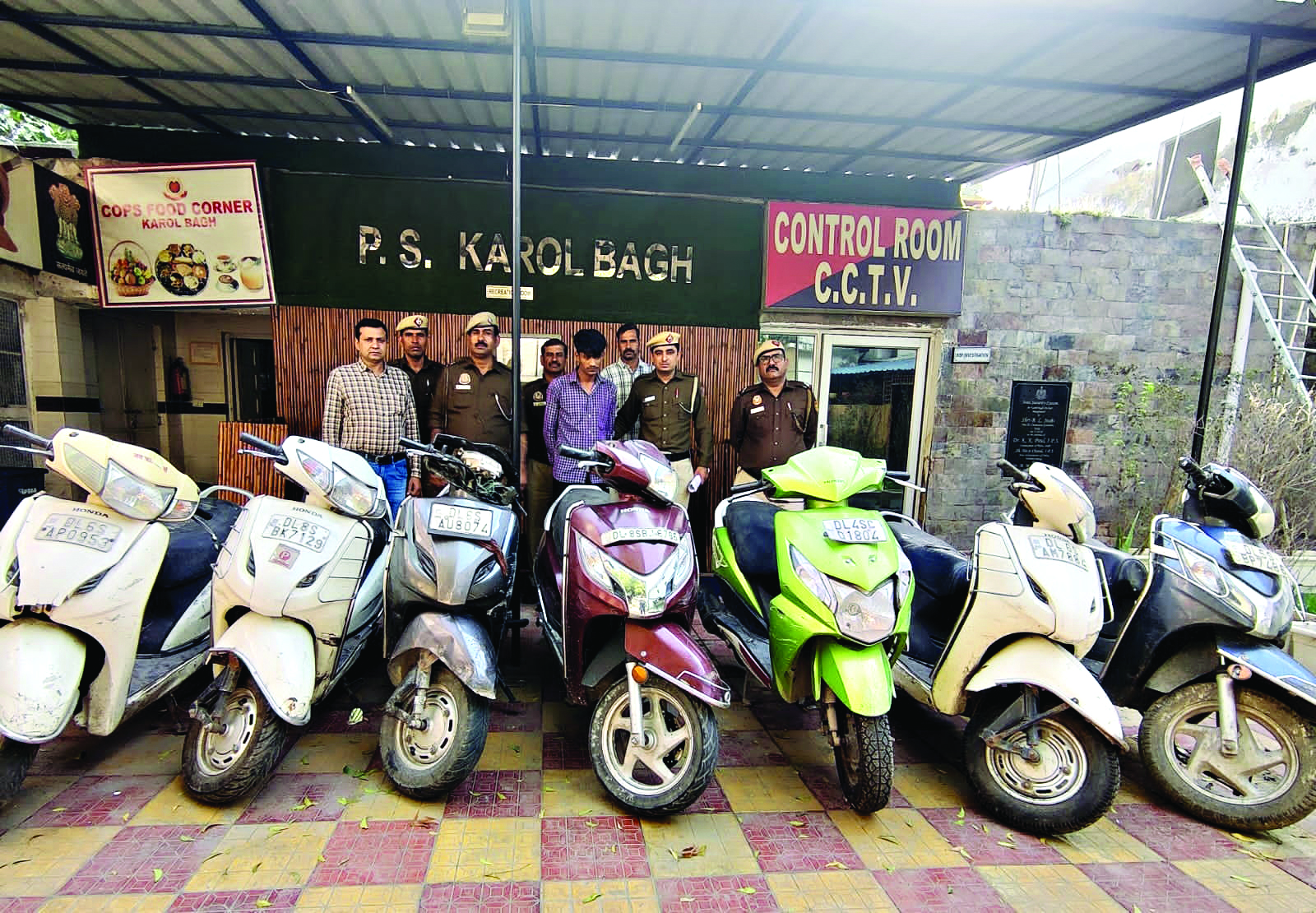 New Delhi: The Delhi Police arrested a couple involved in over a dozen cases of snatching and MV theft, the cops said on Thursday. The 'Bunty-Babli' has been identified as Ravi Vikas (22) and Komal (21) (name changed), both are live-in partners and are residents of Central Delhi's Karol Bagh area. Surprisingly, the accused woman gave birth to a baby in Lady Hardinge hospital on Tuesday after she committed snatching with her live-in partner on Monday.

The cops received a complaint of snatching in the Karol Bagh area a couple of days back, the victim stated that a man and a woman snatched his phone while riding a scooty.
According to the Deputy commissioner of police (DCP) Central Sanjay Kumar Sain, the team had a long talk with the complainant to ascertain the details of the incident, and a clue about the accused persons. The team procured the CCTV footage of the route and analysed it thoroughly to trail the route taken by the accused person to escape.
Meanwhile, the photograph of the accused person was extracted from the CCTV footage and circulated to the informers to establish their identities.
Later, it surfaced through local intelligence that the accused persons belong to the notorious 'Bunty Babli' gang and have been involved in multiple cases of theft and snatching, Sain mentioned.
During the investigation, the team searched about 250 local jhuggis and after diligent efforts, the team was successful in nabbing Ravi Vikas, he confessed to his crime and revealed that he committed the crime along with his partner Komal (name changed). His partner has also been searched and she has been found admitted to Lady Hardinge hospital, where she delivered a baby on Tuesday, Sain confirmed.
Further, in the instance of accused Ravi, 7 stolen scooties were recovered from different places, the official added.