Creativity & imagination: DU sets up career dev centre in 20 colleges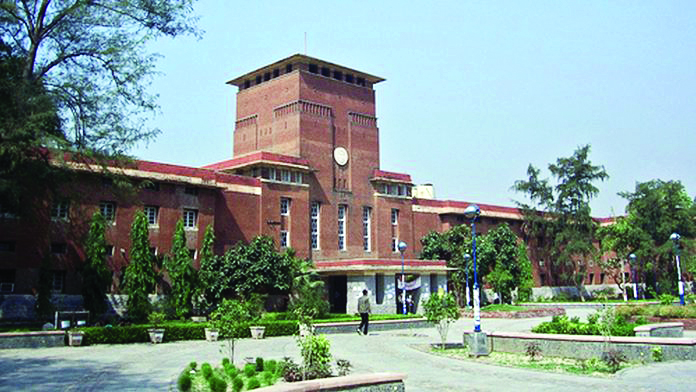 The Delhi University has set up Career Development Center (CDC) in 20 colleges. It has been set up under the joint aegis of DU and Samarth Bharat. Agreements were also signed among DU, Samarth Bharat, the School of Open Learning (SOL), and 20 colleges that are affiliated with the university. Students are going to get employment through these Career Development Centers.
DU Vice Chancellor, Professor Yogesh Singh said that this is just the beginning for the students in higher education institutions to get acquainted with the different types of skills required. He also said that the centers will play an important role in creating an environment of creativity and imagination in higher education. He further said that Innovation and entrepreneurship can be accelerated only by working on originality, creativity, and imagination in higher education. Vice Chancellor said that the university has also set up a Section-8 company named Udyamodaya Foundation, which is going to set up business incubators in the university and various colleges.
Samarth Bharat Patron Bharat Bhushan said that presently 19 centers are being run by the Samarth Bharat team in Delhi, in which 1,500 people are taking the training. Most of the people trained at these centers are earning Rs 15 to 50,000 per month. He also said that the mindset has to be changed if the country has to be made self-reliant. He further said that online interaction, entrepreneurship, and startup ecosystem development program are going to be run and there will be programs ranging from the preparation of project reports to interaction with bankers and meeting investors will also be included in this.