Covid guidelines for schools soon: Atishi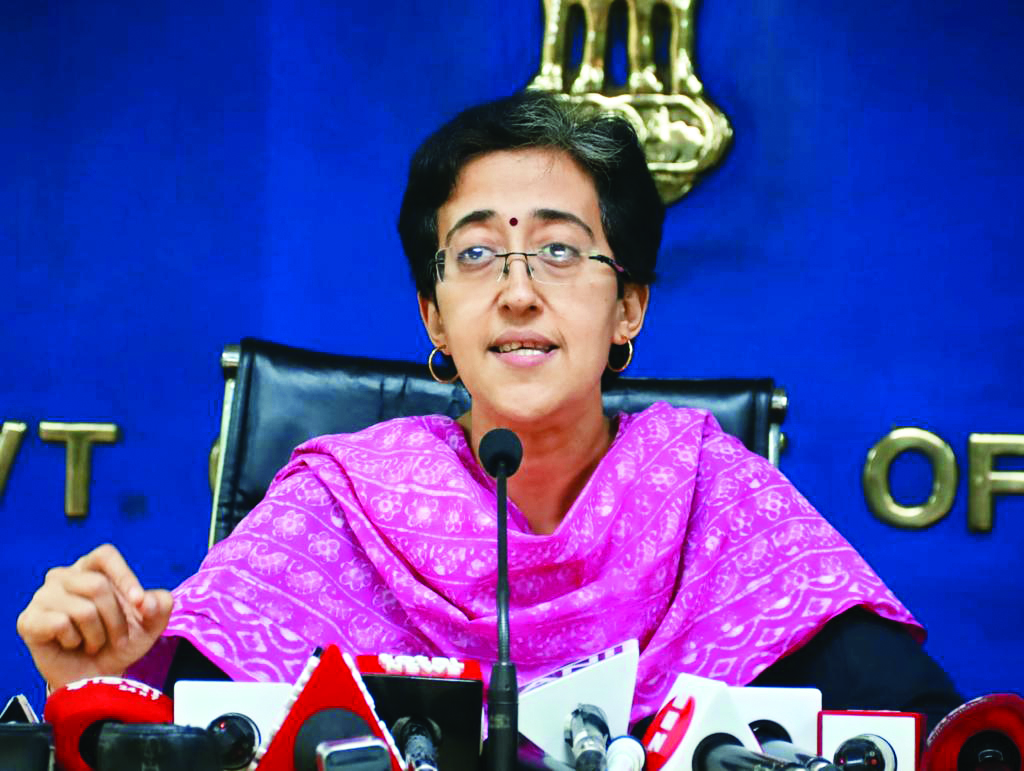 New Delhi: Amid a spurt in Covid cases, Delhi Education minister Atishi on Thursday said the government is reviewing the situation and guidelines for schools will be issued soon.

Meanwhile, according to the chairperson of the National Progressive Schools' Conference Sudha Acharya, over 200 private schools have already made masks mandatory for students.
Delhi's single-day COVID-19 cases count breached the 1,000-mark for the first time in over seven months on Wednesday, while the positivity rate stood at 23.8 per cent, according to data shared by the health department here.
Addressing a press conference here, Atishi said, "Our government is reviewing the Covid situation and guidelines will be issued to all the schools in this regard very soon."
Meanwhile, chairperson of the National Progressive Schools' conference Sudha Acharya said around 230 private schools in Delhi have mandated mask for all students and implemented social distancing norms as well.
Schools including Bal Bharti, Delhi Public school, St Mary's school and Alchon Public School have implemented Covid-related norms.
Earlier in the day, Delhi Health minister Saurabh Bharadwaj said there were no indications that Omicron variant XBB.1.16 was leading to severe infection among children, and assured that the government was closely monitoring the situation.
Addressing a press conference, the minister said the government was fully prepared to handle the Covid situation.
"Commonly, any illness affects the children and elderly. But there is no information coming in from experts that says that the Omicron XBB.1.16 variant infection is more severe among children.
"I would advise people with low immunity or those with severe illnesses to avoid crowded places and wear masks. The transmissibility of this variant is high," he said.
Noting that the cases might be rising, Bharadwaj expressed hope that they will plateau soon. "The government is fully prepared. There are adequate number of oxygen beds, ventilator beds, ICU beds. By the grace of God, we should not require them. The government is closely monitoring the situation," he said.