Covid-19: 'Ones with flu-like symptoms should wear masks'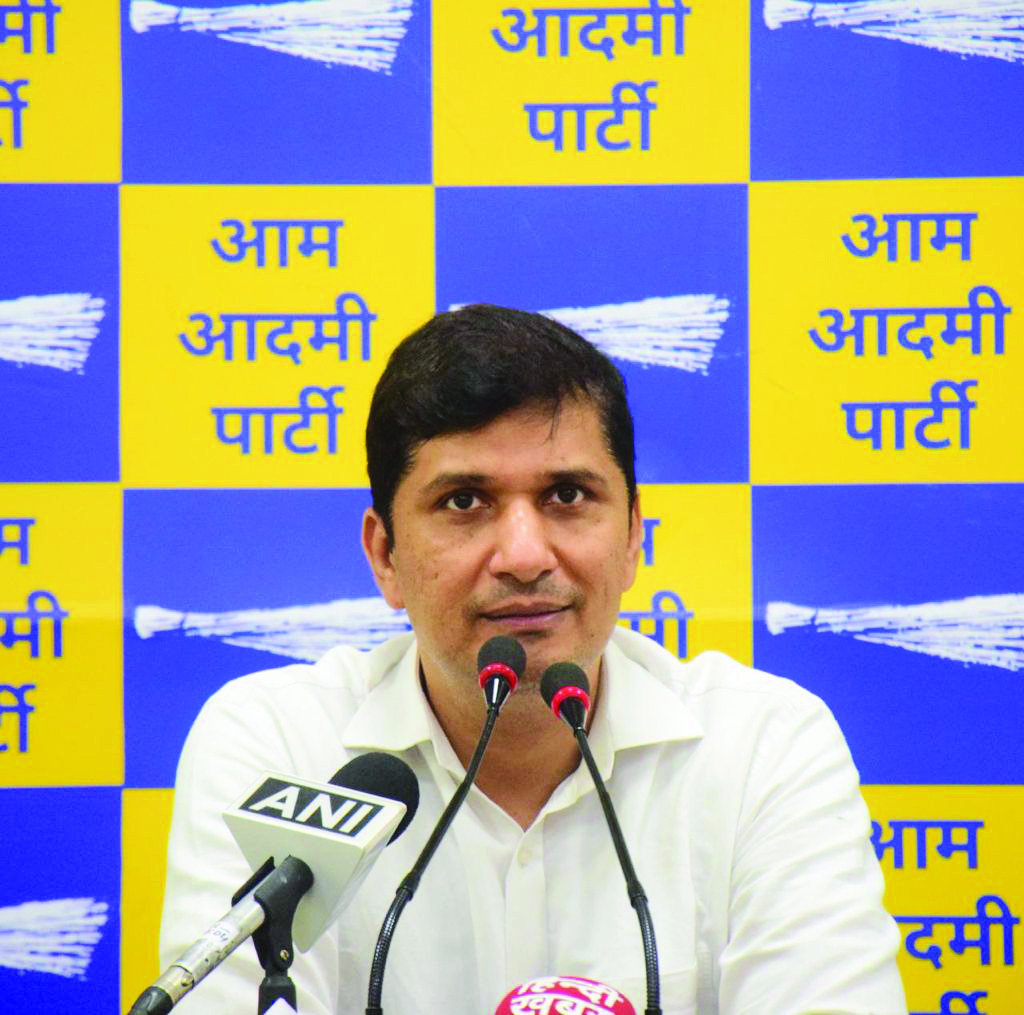 New Delhi/noida: Covid cases in Delhi are expected to rise in the coming days as the city is densely populated, Health Minister Saurabh Bharadwaj said Monday and asked people with flu-like symptoms to wear masks and avoid public places.

The national capital reported 699 COVID-19 cases and four deaths on Sunday.
Three deaths reported on Sunday were due to various diseases and Covid was "incidental". In one case, the primary reason was Covid, Bharadwaj told reporters.
"Any death is unfortunate," the Delhi health minister said, adding the "Delhi government and its health department is on high alert".
Bharadwaj cautioned people that Covid cases are expected to rise in the city in the coming days.
"Delhi is a densely populated city. Cases will rise and many people will exhibit flu-like and influenza-like symptoms such as fever and cough. But they will recover," he said.
"People with such symptoms should not venture out in public places. If at all one has to go to such places then one should wear a mask and observe other safety norms so that they don't end up infecting others," the minister said.
Those who are ill or have weak immunity, should not venture out of their homes frequently and should avoid crowded places, Bharadwaj added.
Referring to the April 7 meeting between the Centre and states over the country's Covid situation, he told a press conference that according to experts XBB 1.16, which is currently the most prevalent coronavirus variant, is not causing severe disease.
"We are conducting genome sequencing of all positive samples. Till now, we have seen that samples have been found with either XBB.1.6 or its sub-variants... Cases are increasing in Delhi. It is usually seen that cases increase, hit a plateau and then start declining. At this point, the city is seeing a spurt in cases," Bharadwaj added.
Lok Nayak Jai Prakash Narayan Hospital's Medical Director Suresh Kumar said more cases will get reported, but there is no need to panic.
A child who was diagnosed with Covid was admitted to LNJP Hospital. The child was recently discharged, he said. This new strain is not causing severe disease. It is affecting kids of an age group not vaccinated but hospitalisation has not increased, Kumar said.
Meanwhile, Delhi on Monday logged 484 fresh COVID-19 cases with a positivity rate of 26.58 per cent, meaning that nearly one in every four people tested returned a positive result, according to data shared by the city government's Health department.
Gautam Buddh Nagar admin urges people to follow Covid-appropriate behaviour: The Gautam Buddh Nagar administration on Monday appealed to residents to follow COVID-appropriate behaviour as the number of active cases in the district crossed 300 for the first time in 2023.
A mock drill is scheduled at the dedicated Covid hospital in Sector 39 here on Tuesday to assess the preparedness of the facility for the pandemic, a senior official said.
According to the health department's update on Monday morning, 31 new patients tested positive for COVID-19 in a 24-hour period, taking the number of active cases to 302.
Of these, only 11 are admitted in hospitals, the update showed.
A total of 608 samples were taken for testing during the period, the health department said. Chief Medical Officer Sunil Kumar Sharma said the mock drill will be conducted at the Covid hospital in Sector 39 at 10 am on Tuesday.