Court seeks ATR from police on plea seeking FIR against protesting wrestlers, says lawyer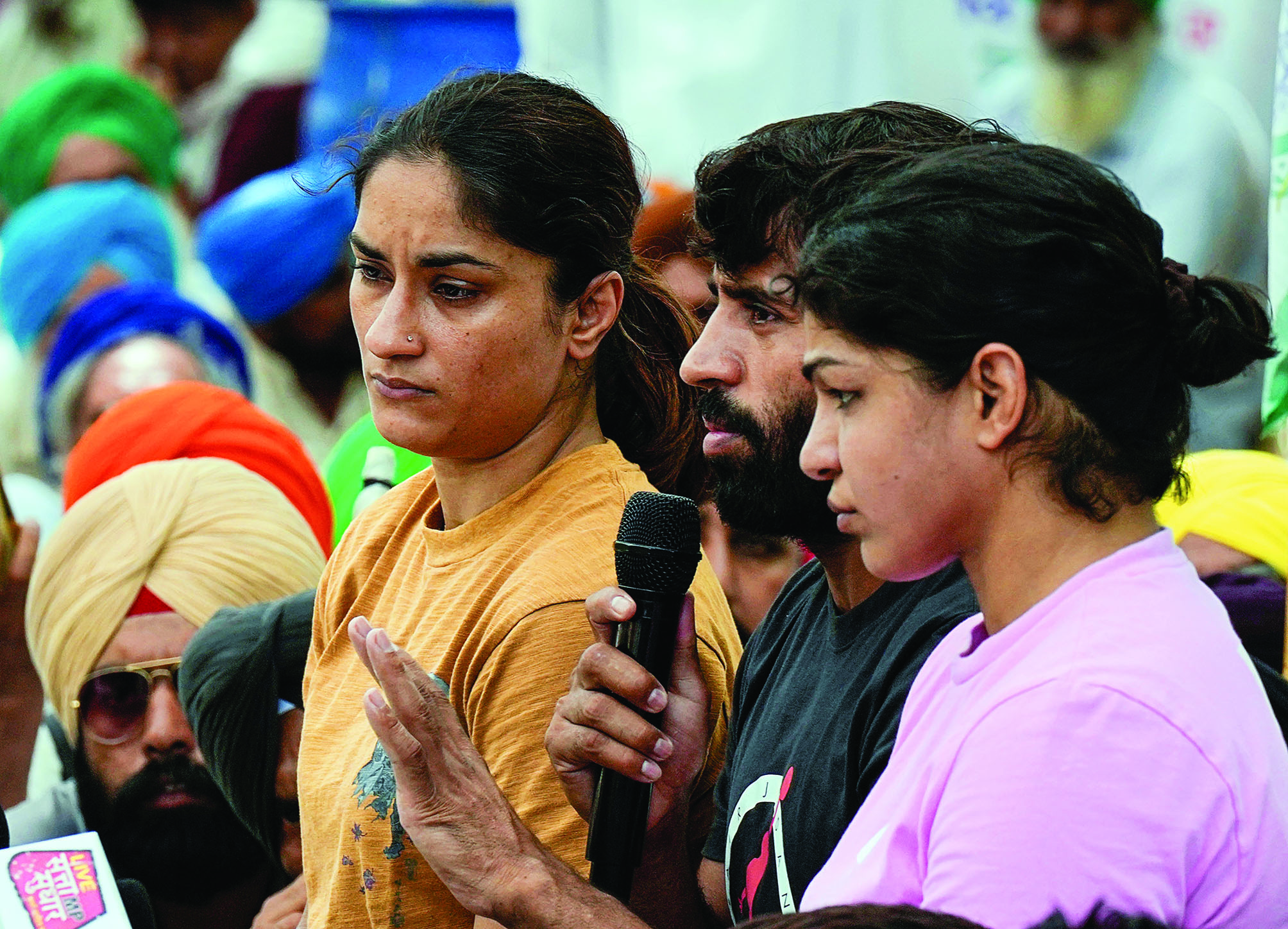 New Delhi: A court here on Thursday sought an action taken report from the Delhi Police on a complaint seeking registration of an FIR against the wrestlers protesting at Jantar Mantar for allegedly levelling "false allegations" against WFI president Brij Bhushan Sharan Singh, the lawyers said.

Additional Chief Metropolitan Magistrate Anamika passed the directions on an application filed on behalf of one Bam Bam Maharaj Nauhatiya, who claimed to be the National Chief of Atal Jan Party', against wrestlers Vinesh Phogat, Bajrang Punia, and Sakshi Malik, his advocate A P Singh said.
The counsel said the court has directed police to file its report by June 9, when it will further hear the matter.
The complaint claimed that the allegations made by the respondents against Brij Bhushan Sharan Singh were false and "connected with direct or indirect way by any influence and personal gain."
"Therefore it is necessary to lodge a case against the accused persons for making false allegations against President of Wrestling Federation of India (WFI) Singh," it said.
It claimed that allegations against Brij Bhushan Sharan Singh were wrong and "practically unfeasible because the accused are well-known wrestlers who also play international tournament and any one of them are not physically weak and poor to oppose the alleged offence." "So, it is hard to believe that they were harassed by a 66 years old man," it said. It added that the protest organised by the wrestlers at Jantar Mantar, New Delhi was "only for the creating unnecessary pressure on the Police and Court to get desired action."
It further alleged that the respondents, along with others, also rises anti-Modi slogans at the protest. The complaint sought a direction to police to register an FIR.