Court acquits man accused of carrying country-made pistol in Metro station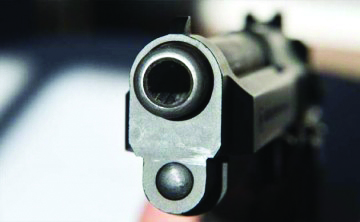 New Delhi: A Delhi court has acquitted a man accused of carrying a country-made pistol inside a metro station, saying the accused was entitled to the benefit of every reasonable doubt.

The court was hearing a case against Sanjeev Kumar Sharma, against whom a case was registered for carrying the weapon along with two live rounds in a bag at AIIMS metro station on January 20, 2018. The weapon was detected during the X-Ray scan. "It is a settled proposition of criminal law that the prosecution is supposed to prove its case beyond reasonable doubt by leading reliable, cogent and convincing evidence. The prosecution is supposed to stand on its own legs and it cannot derive any benefit whatsoever from the weaknesses, if any, in the defence of the accused," Additional Chief Metropolitan Magistrate T Priyadarshini said in a recent order.
Also, the accused is entitled to the benefit of every reasonable doubt in the prosecution's story and such doubt entitles the accused to acquittal, the magistrate said.
The magistrate noted the official, who detected the presence of the prohibited arms and ammunition and was also the first person in the chain of events that led to Sharma's arrest, could not identify him in the court.
On being cross-examined, the official said he could not identify the accused due to a lapse of four years, the court noted. "Prosecution Witness 3 (the official) has neither identified the accused nor has he stated that the bag which contained the prohibited arms belonged to the accused. Therefore, it is an indisputable conclusion that his testimony does not support the case of the prosecution," the court said
It said the complainant in the case, a sub-inspector, was not a witness to the recovery of the weapon.
"It is surprising that most of the police officials have agitated that they could not identify the accused due to lapse of time, however, they remembered the formal aspects of the investigation ," the court said
It said though the Investigating Officer (IO) correctly identified the accused, he was not present at the time of recovery and had admitted in his cross-examination that he did not know whether the bag belonged to the accused.