Convicts, undertrials released during pandemic return to Tihar jail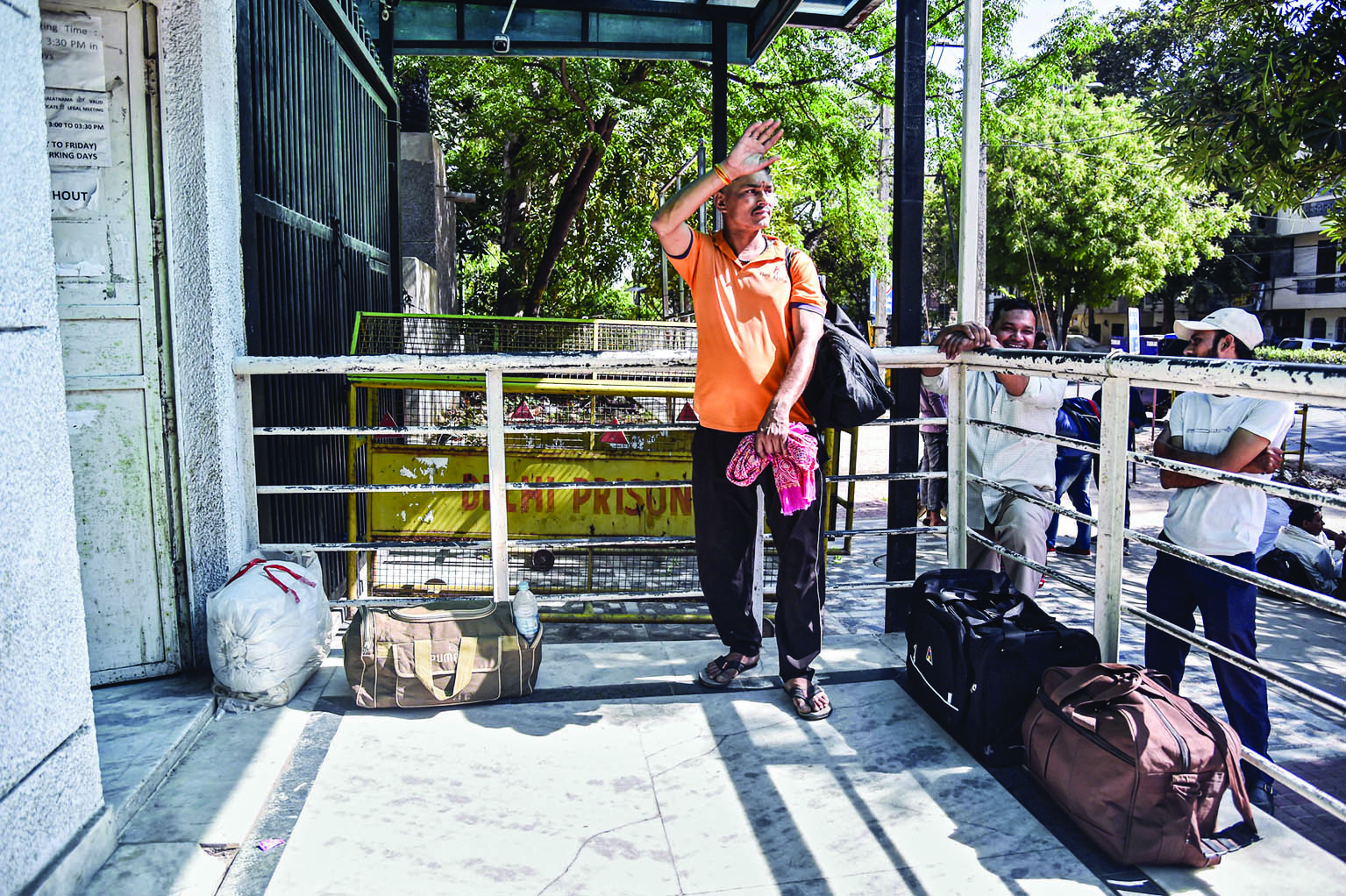 New Delhi: The inmates who were granted emergency bail or parole during the COVID-19 pandemic queued outside Tihar prison here on Friday to surrender before the authorities following the apex court's direction.
Bajrang Saini, who came to drop off his two brothers who were arrested in a murder case in Delhi's Kirti Nagar, said, "My brothers were arrested in a murder case around five-year-ago. They came out of the jail in 2021 and since then they have been doing private jobs."
"We are hoping that the case will end in the near future, and they will be able to start their life afresh. We know that they are not criminals. They committed the crime in anger," Saini said.
The Supreme Court on March 24 directed that all convicts and UTP, who were released during the COVID-19 pandemic in a move to decongest jails, to surrender within 15 days. The Delhi prisons department said that a total of 146 undertrial prisoners and 159 convicts returned to all 16 jails of Tihar, Rohini and Mandoli prisons till April 6.
Under-trial prisoner Narender Kumar, who is lodged in the jail in a murder case, said, "I was caught in a murder case lodged in the Vasant Kunj police station. The incident took place around four years ago. I came out of prison in August 2021. When I was out of jail, I was doing small part-time work," Kumar said.
A young mason, who did not disclose his identity, stated that he had come to Tihar jail to drop his mother.
"My mother was arrested in a murder case in west Delhi around three years ago. She came out in 2021, but last year, she again went inside the jail for 15 days and was later released. I work as a mason and came here to drop her off," he said.
The apex court had said undertrial prisoners, who were released on emergency bail during the pandemic, can move for regular bail before competent courts after their surrender.
Several convicts and undertrial prisoners, mostly those who were booked for non-heinous offences, were released during the pandemic in various states on the recommendations of a high-powered committee set up in pursuant to directions of the apex court.