Contamination in rainwater harvesting systems: NGT asks Chief Secy to file ATR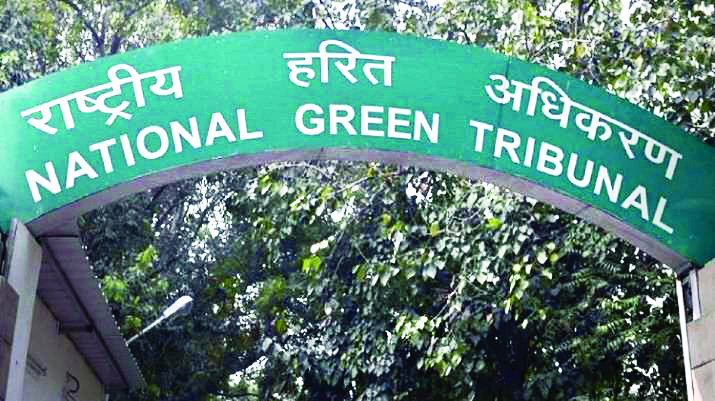 New Delhi: The NGT has directed Delhi chief secretary to file an action taken report regarding the execution of its earlier order pertaining to remediation measures for water contamination in rainwater harvesting systems of housing societies in

Dwarka here.
The National Green Tribunal (NGT) was hearing an application seeking the execution of the tribunal's order of December 2021.
The tribunal had directed the Delhi Pollution Control Committee (DPCC) to coordinate with the Delhi Jal Board (DJB) and take remedial action, including verification of facts, creating awareness and preventing extraction of groundwater.
It had also formed a joint committee comprising the Central Pollution Control Board (CPCB), Ministry of Jal Shakti (MoJS) and Ministry of Urban Development to consider the situation on the same pattern throughout the country.
A bench comprising Chairperson Justice A K Goel noted that according to the execution petition, out of a total of 400 societies in Dwarka, the inspection was conducted only in 150 societies and the installed systems across several societies were not functioning
properly.
" Let chief secretary, Delhi, after interacting with the concerned, file an action taken report in the matter within one month," the bench also comprising Judicial Member Justice Sudhir Agarwal and Expert Member A Senthil
Vel said.
"The report may mention whether the housing societies and other institutions have installed well-designed rainwater harvesting systems with due precautions so as not to contaminate sub-soil or groundwater and whether steps have been taken to provide empanelled executors (if any) of rainwater harvesting systems as per the approved guidelines," the bench added.
It also directed the report to mention the measures taken to create awareness in societies and institutions, including welfare associations and occupiers of large
buildings.
"We also direct the Secretary, MoJS to file an action taken report in response to the direction of this tribunal dated December 10, 2021 within one month, after coordinating with all state and union territories," the
tribunal said.
The matter has been posted for further proceedings on April 4.