Conspiracy based on false, baseless charges, claims Sisodia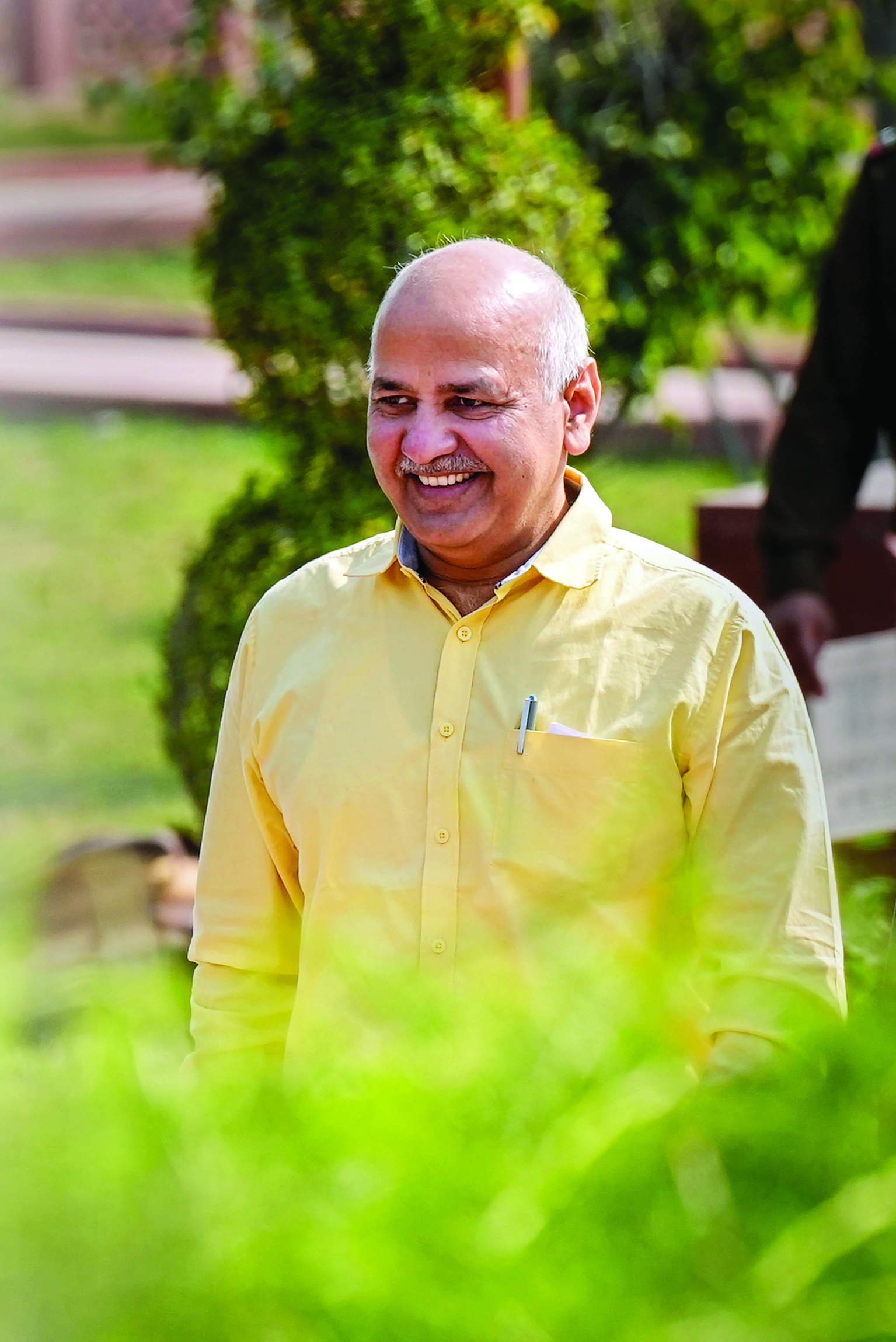 New Delhi: AAP leader Manish Sisodia, in his letter of resignation from the Delhi Cabinet, alleged that a conspiracy has been hatched against him based on false and baseless charges and asserted that truth will emerge.

The three-page undated letter bears the seal of the office of the deputy chief minister.
Sisodia, in the letter, asserted that he worked for various departments of the Delhi government with utmost honesty and has the blessings of lakhs of children and the love of their parents. "The biggest thing is that I have the blessings of thousands of teachers who were involved in ushering the education revolution in Delhi. The truth regarding the allegations levelled against me will emerge and it will be proved that these are false.
"Now that they have hatched a conspiracy based on false and baseless allegations, and crossed all limits and put me in jail, hence I do not wish to continue as a minister," the letter stated. He said that many FIRs were lodged against him, and many cases will be filed against him even in the future. Alleging that he has been "threatened, coerced and lured", Sisodia said that he "did not bow down before them and was therefore put behind bars".
Asserting that he was not scared of jails and that freedom fighters were his inspiration, Sisodia said in the letter, "It is extremely sad that despite working with honesty and integrity for the last eight years, corruption allegations were levelled against me. I know and even my God knows that these allegations are false."
"These allegations, in reality, are nothing but a conspiracy by those weak and cowardly people who are scared of Arvind Kejriwal's politics of truth. I am not their target but their target is AAP. This is because not only Delhi but the entire country is seeing you as a leader with a vision for the nation and implementation of that vision could bring huge changes in the lives of people. "Arvind Kejriwal has become a beacon of hope for people who are faced with a financial crunch, poverty, unemployment, price rise and corruption. Your words are considered not viewed as hollow promises (jumlas)." Sisodia, who was responsible for steering the education model of the Kejriwal government, said the conspiracies will further strengthen the AAP's politics of truth.