Concerns over waterlogging near Bharat Mandapam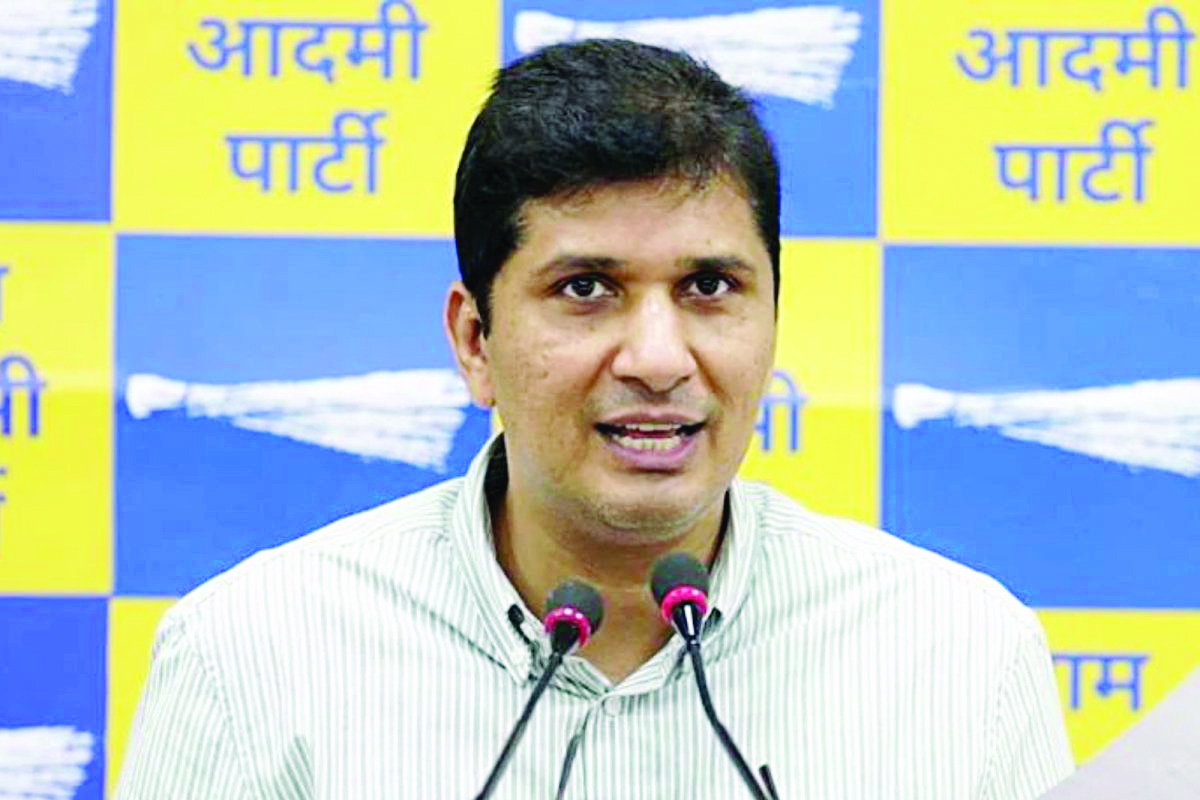 New Delhi: As world leaders gathered in the Capital for the G20 Summit, concerns have arisen over waterlogging near the main event venue Bharat Mandapam.

Amidst the concerning situation the opposition parties have criticised Delhi L-G VK Sexena and the Central government for their handling of the situation.
AAP minister Saurabh Bharadwaj expressed his disappointment, saying, "Even after our L-G's 50+ inspections, if the very main area around Mandapam is submerged in water, then heads must roll. I, as the minister of Delhi, don't have control over this Central government area, else would have assisted our L-G."
Another AAP official stated, "Despite a substantial budget of Rs 2,700 crore, the administration failed to ensure adequate drainage infrastructure, leading to this situation. Shame on BJP for these shortcomings."
Criticism continued as reacting to the situation Congress general secretary Randeep Surjewala stated, "The Modi government has covered the poor with a curtain, but no amount of showmanship can cover up its misdeeds. Anyway, nothing lasts after events and inaugurations in the BJP government."
Additionally, Delhi's neighbouring areas, including Noida and Gurugram, have also experienced intermittent rains since Saturday night, exacerbating the waterlogging situation.
The India Meteorological Department (IMD) predicts that light to moderate-intensity rain with thunderstorms will persist in the national Capital and its adjoining areas.
IMD also shared a weather update, stating, "Light to moderate intensity rain with thunderstorm moderate intensity rain over a few places would continue to occur over and adjoining areas of entire Delhi and NCR (Loni Dehat, Hindon AF Station, Bahadurgarh, Ghaziabad, Indirapuram, Chhapraula, Noida, Dadri, Gurugram, Faridabad, Manesar, Ballabhgarh)."
In the lead-up to the global event, AAP and the L-G engaged in a verbal duel over preparations.
As the G20 Summit progresses, the waterlogging issue remains a point of contention, with the opposition demanding accountability from the authorities.