Commuters face traffic snarls on roads for third day on trot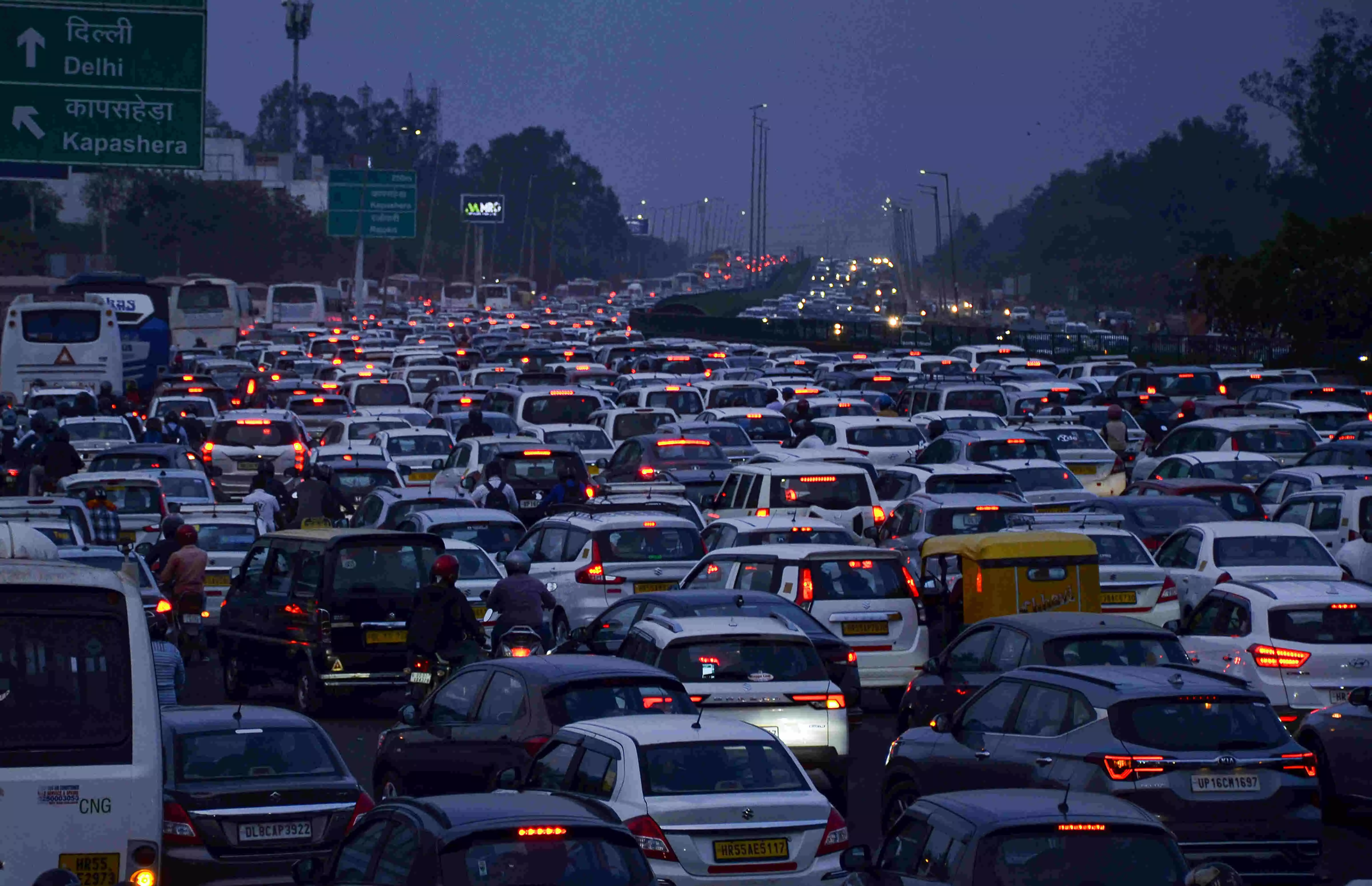 Traffic snarls continued to trouble commuters for the third consecutive day on Wednesday following the closure of a couple of key stretches in Delhi for repair and construction work.
The Chirag Delhi flyover was closed from Sunday for 50 days, while a section of the Delhi-Jaipur Highway (NH-48) between Rangpuri and Rajokari was closed from Tuesday for 90 days.
Keshav Kumar, a trader, said, "The situation in south and southeast Delhi area are the same. I came from Noida and thought that Ashram flyover will give relief, but had no idea about the bumper to bumper traffic in Chirag Delhi. Now, I have to go to Gurugram and planning to take metro due to the traffic situation."
Vrinda Bhatia, who works in central Delhi, said she reached home on Tuesday after spending two hours on choked roads.
"I work in central Delhi and put up from Gurugram. On Tuesday, the traffic situation was smooth in the morning when I was going to work.
"However, when I was returning home, it seemed like the whole Delhi has choked. It took me two-and-half-hours to reach Gurugram. Today, I took a metro to office and thinking to continue this till the stretch reopens," Bhatia said.
Several other commuters also shared updates of the traffic situation on Twitter.
One of them said he has been stuck for 35 minutes and moved only 150 metres at Chirag Delhi.
Others said there was massive jam at Ashram and also heavy traffic between Kapashera to Rajokari.
The commuters also took alternate routes to reach their destinations.
"We were getting regular updates about the closure of Chirag Delhi flyover and the portion on NH-18 through news and social media.
"Since Monday, I am taking the Bijwasan route to go to Gurugram. Though there is more traffic then usual, but the stretch is more convenient then the main NH-48," Ankit Upadhyaya, an MNC employee, stated.
The traffic was also affected in west Delhi due to construction work, with traffic police asking people to avoid the stretch.
"Movement of traffic is slow from Raja Garden towards Britannia Chowk due to construction work of Punjabi Bagh flyover. There is delay of 10-15 min to commute this stretch. Kindly avoid the stretch,", Delhi Traffic Police tweeted.