CM reschedules meeting of NCCSA to July 14: Officials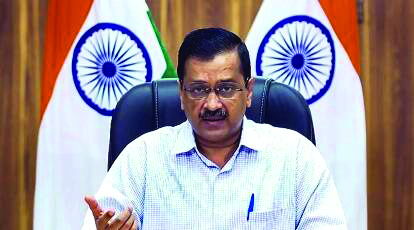 New Delhi: Chief Minister Arvind Kejriwal postponed to July 14 a meeting of the National Capital Civil Services Authority (NCCSA) which was originally scheduled for Friday, officials said. The Central government ordinance under which this authority was formed has been challenged by the AAP dispensation and the matter will be heard on July 10.

Officials said that in the Friday meeting, issues related to the postings of IAS officers of AGMUT (Arunachal Pradesh-Goa-Mizoram and Union Territory) cadre, who were transferred to Delhi from outside by the Ministry of Home Affairs last month, were to be discussed.
A communication from Chief Minister's Office to the NCCSA secretary and principal secretary (home) of the Delhi government said the chief minister would not be able to convene the meeting of Authority on July 7 due to some exigencies.
It said the chief minister has rescheduled the meeting on July 14 at his camp office.
The Authority was formed through an ordinance of the Centre in May for transfer and postings of the Delhi government bureaucrats.
The Centre through the ordinance restored the control over services matter of Delhi government with it, that was handed over to the AAP dispensation by a Supreme Court verdict on May 11.
The AAP has challenged the ordinance in the Supreme Court that fixed July 10 as date of hearing of the matter.