CM okays AAP's Mukesh Goyal as presiding officer for MCD mayor poll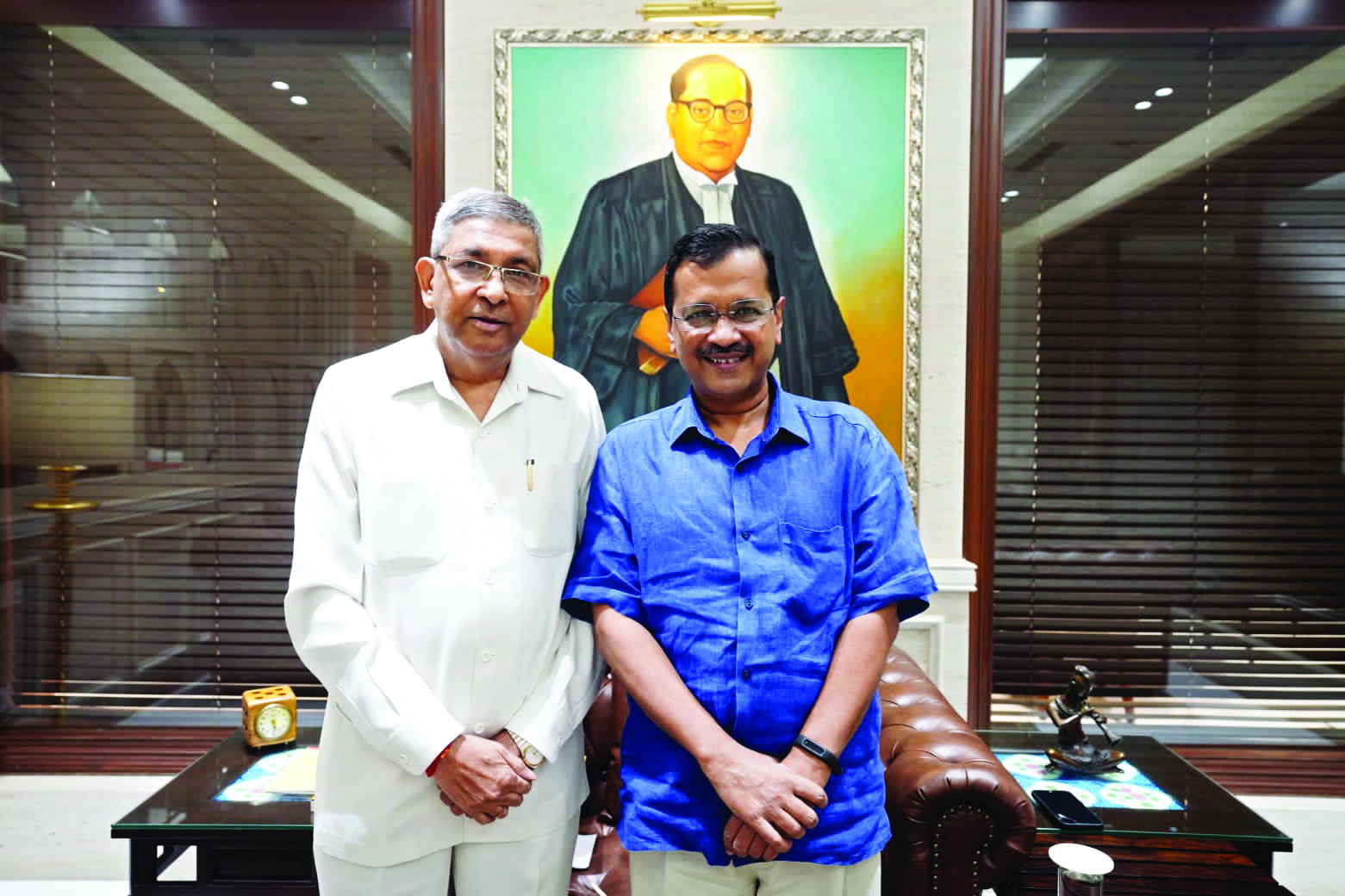 New Delhi: As Mayoral polls in the Municipal Corporation of Delhi inch closer, AAP convener and Delhi Chief Minister Arvind Kejriwal has nominated senior AAP Councillor Mukesh Goyal as the presiding officer for the session on Friday. The elections will be held to elect Mayor and Deputy Mayor for the civic body, the polls are scheduled for

April 26.
The files that have been approved by CM Kejriwal have been sent to Delhi L-G VK Saxena's office for approval, as per the CM. The files are currently awaiting approval from the L-G.
CM Kejriwal said: "The Mayor election is due on April 26. In accordance with past tradition, I approved the name of Mukesh Goyal, seniormost councillor as presiding officer for the session to elect Mayor and Deputy Mayor. Sent file to L-G. Decision is binding on L-G unless he decides to refer the matter to the President".
Previously, the position of the presiding officer has been a point of contention between the L-G and AAP-led Delhi government.
During the previous round Mayoral polls in January, the AAP government had nominated senior councillors from their party, however, the L-G appointed senior BJP Councillor Satya Sharma. AAP had opposed the move as the ruling party in the civic body. This is AAP's maiden run in the MCD, it had defeated the BJP during civic polls in December 2022.
Delhi BJP Spokesperson Praveen Shankar Kapoor responding to the CM's statement said that it is regrettable that CM Kejriwal is trying to mislead the public even on the issue of constitutional provisions like presiding officer for mayor election.
He said that we have no objection to a senior councillor of any party becoming presiding officer but when the CM says that L-G is bound to appoint a presiding officer following his suggestion it is either evidence of his constitutional ignorance or he is deliberately trying to mislead the public.