CM narrates story of uneducated king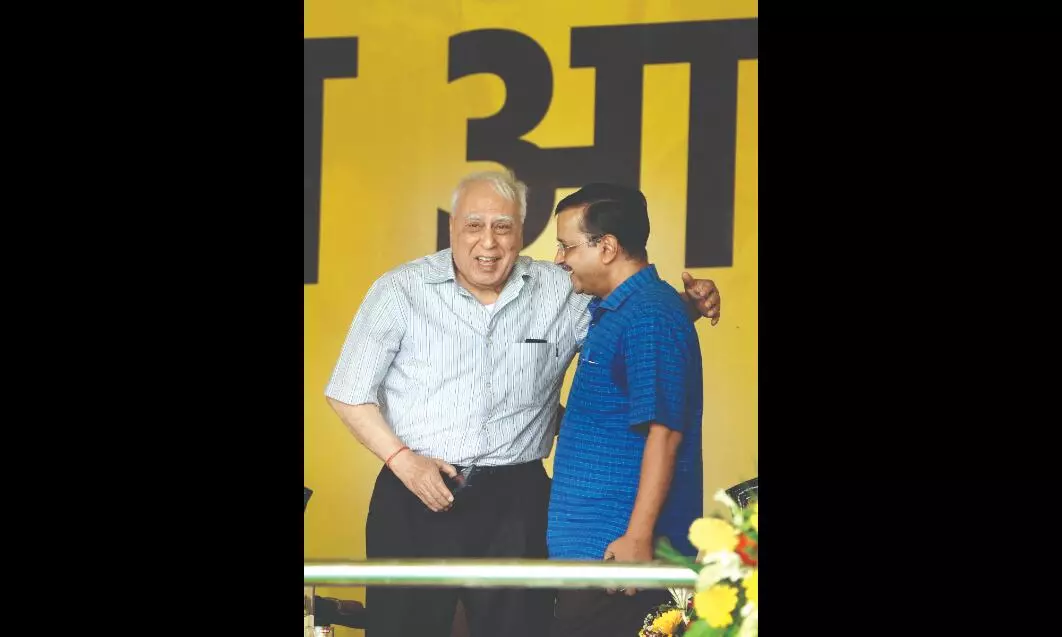 New Delhi: At an Aam Aadmi Party (AAP) rally, Chief Minister Arvind Kejriwal narrated what he called a story of "chauthi pass raja". He said it was a tale from a great country, where a child was born into an impoverished household in a small village and it was predicted by an astrologer that he will go on to become a king.

"The child's mother didn't believe the astrologer since she felt how could this be possible given her poor conditions. But the astrologer assured her that her son's stars showed that he was destined to become a king," Kejriwal said, without taking any name.
The AAP chief said the child did not have any interest in studies and left school after class 4. He started selling tea at a railway station to help his family.
He had a talent of giving speeches that could draw crowds and just as the astrologer predicted, he went on to become the king of the great nation, Kejriwal said, adding
that he was known as "chauthi pass raja" across the country.
"He was made to sign documents by officers since he didn't know anything. He also felt ashamed to ask them questions since he thought they would get to know that he is uneducated," Kejriwal said.
The chief minister narrated the story at a rally organised to garner support against the central ordinance on administrative services in the national capital.
Under the king's reign, atrocities were committed and slowly people started raising their voice against him, following which the king said that those speaking against him will be put behind bars, Kejriwal said. Unemployment and price rise were rampant across the country, he said.
"Gods were watching this from above and then all of them congregated. They held meetings and then went to Lord Shiva to seek his help. Lord Shiva opened his third eye and weird incidents happened in the country. A train accident happened that claimed more than 250 lives and people said it was a bad omen," Kejriwal said.
He said that one day there were heavy rains and a voice from above asked people to raise their voice against the arrogant king and the God was with them.
"The people woke up and threw out that king within a year. After the king's exit, the country started progressing by leaps and bounds. The importance of this story is that the more you narrate it, the more you will be blessed. The more you propagate this story, the society and the nation will progress," Kejriwal said.