CM Kejriwal launches 42 new ultra-low-cost EV charging stations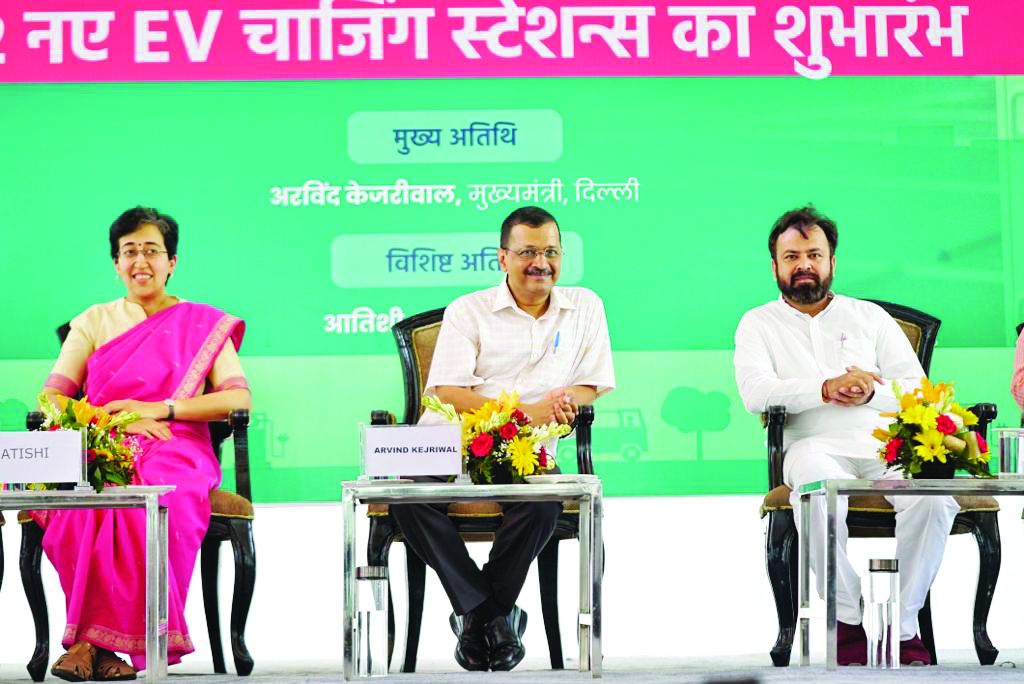 New Delhi: Chief Minister Arvind Kejriwal has launched 42 new ultra-low-cost EV charging stations across the city, in a bid to provide sustainable transportation.

With charging rates as low as Rs 3 per unit, Kejriwal pointed to the stark difference in commuting expenses between fossil fuel vehicles and EVs.
While a petrol scooter costs Rs 1.75 per kilometer, an EV scooter only costs 7 paise per kilometer. Similarly, a petrol car costs Rs 7 per kilometer, whereas an EV car costs 36 paise per kilometer. These figures demonstrate the substantial savings and environmental benefits of owning an EV in Delhi, the transport department said.
Delhi now has a total of 53 EV charging locations, including the newly added 42 ultra-low-cost charging stations. The city boasts of 4,646 charging points and 250 battery-swapping stations, ensuring convenient access for EV users throughout the Capital.
The success of Delhi's EV policy is attributed to factors such as generous subsidies, an extensive charging station network, low charging fees, and the active participation of Delhiites, Kejriwal said.
Delhi's EV policy has gained international recognition, with NITI Aayog comparing it to policies in California and New York. Introduced in August 2020, the policy aimed to combat air pollution and establish Delhi as the EV capital of India.
Surpassing the national average, Delhi has achieved nearly 12-13 per cent monthly EV sales, solidifying its commitment to sustainable transportation.