CM inaugurates India's first robotics competition for school students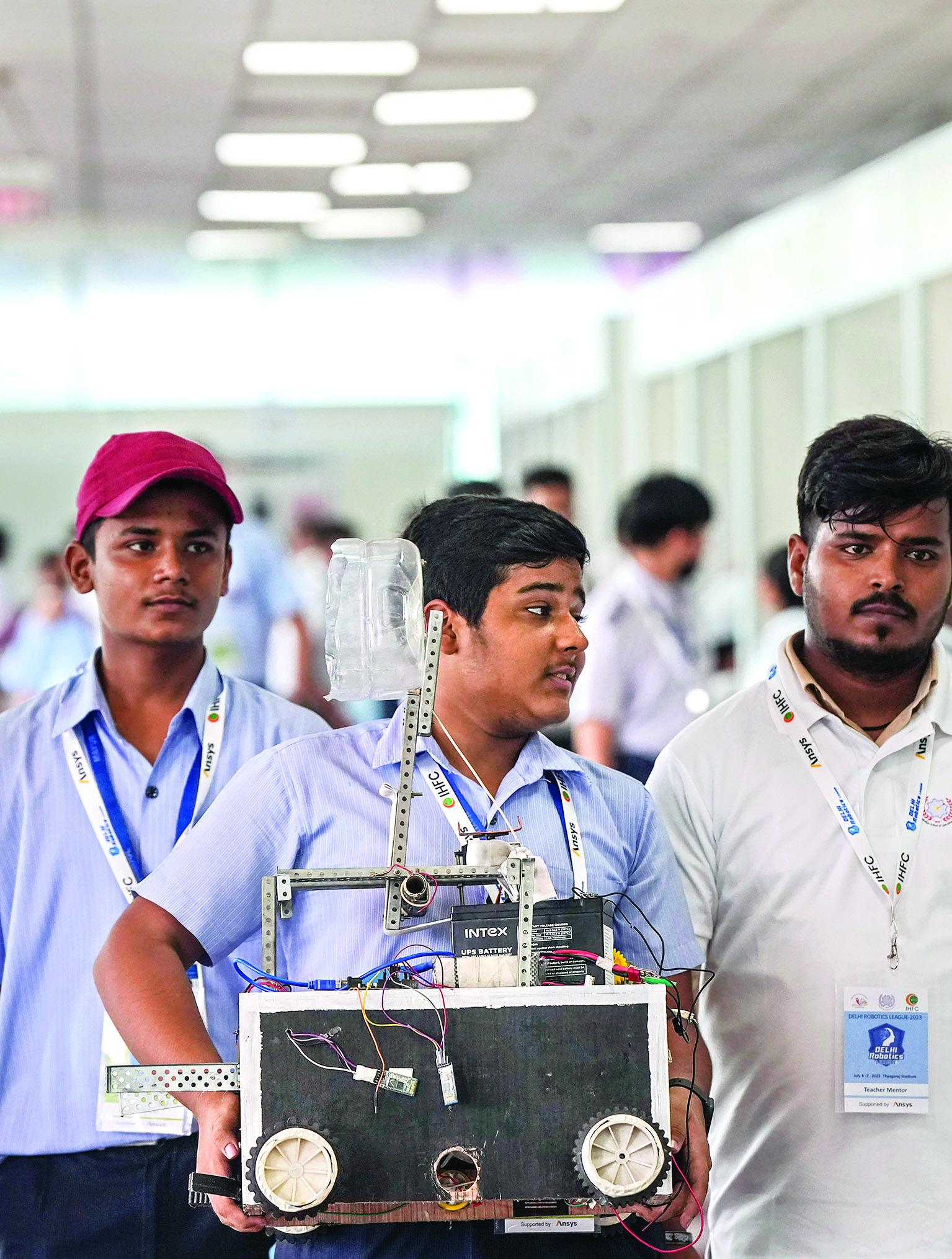 New Delhi: Chief Minister Arvind Kejriwal inaugurated the Delhi Robotics League (DRL) and HE21 Exhibition at Thyagaraj Stadium, marking India's first state-wide robotics competition for school students, on Thursday.

The event witnessed the participation of 68 teams from 38 schools, showcasing their skills and competencies in the field of robotics. The two-day event featured innovative models based on the theme of "Robo Kancha", providing students with an opportunity to develop problem-solving abilities through cutting-edge technology.
During his address, Kejriwal expressed his delight at the remarkable talent and intellect displayed by the young participants. He praised the efforts of Delhi government schools over the past eight years, which have led to the establishment of globally acclaimed education standards. He stated, "It is the result of our eight-year-long efforts that Delhi government schools offer the highest standard of education globally."
Highlighting the significance of the event, CM Kejriwal emphasised that this was the first time a robotics competition of such magnitude was being organised in India. He commended the students' projects for providing innovative solutions to real-life problems, connecting education with practical challenges.
Delhi Education Minister Atishi, present at the event, praised the initiative, stating, "This is the first-of-its-kind competition being hosted by the Delhi government. Until 8-9 years ago, no one would have imagined a day when Delhi government students would compete in a robotics competition. But today, we are hosting the final round of the Delhi Robotics League." She emphasised the importance of robotics in the 21st century, enabling students to think critically, solve problems, and collaborate effectively.
The theme of DRL 2023, "Robo Kancha" aims to develop a collaborative mindset among students. It encouraged them to conceptualise game solutions, design and build robots, test and debug, and create winning strategies. By participating in this competition, students gain industry-relevant skills such as communication, teamwork, and problem-solving.
The Delhi Robotics League was conceptualised by the School of Specialised Excellence (SoSE) in collaboration with the I-Hub Foundation for Cobotics (IHFC) at IIT Delhi in December 2022. After a rigorous selection process, 68 teams were shortlisted for the final round out of the 287 teams that initially participated.
CM Kejriwal stated, "Ultimately, every product here is a solution to some real-world problem, and therefore, I firmly believe that there are no losers in this tournament, and everyone here is a winner."