CM hands over Rs 1 cr cheque to family of ASI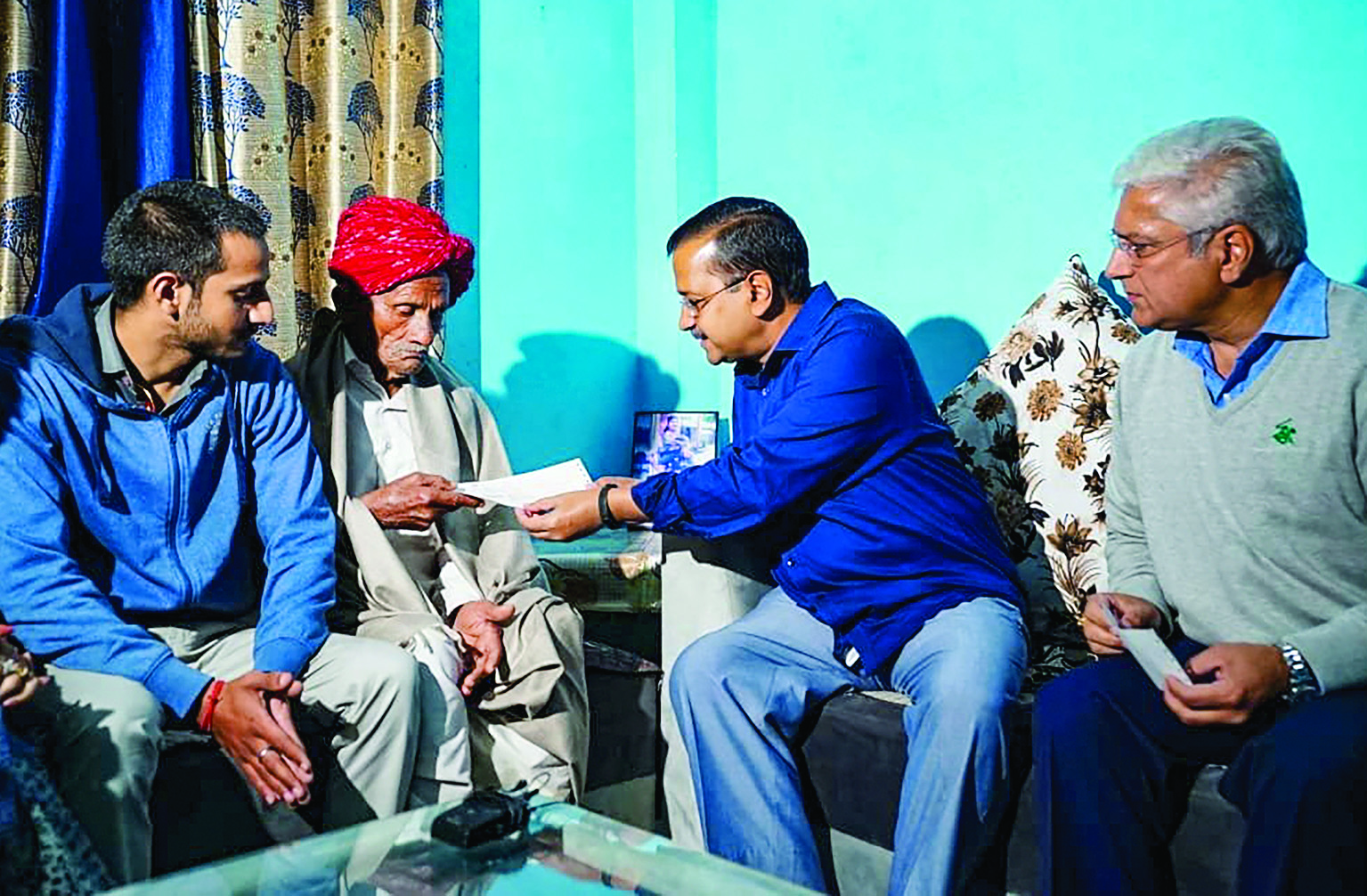 Chief Minister Arvind Kejriwal on Wednesday handed over a cheque of Rs 1 crore to the family members of Delhi Police personnel Shambhu Dayal, who died
after being stabbed by a snatcher here.
Kejriwal said the entire country is proud of Dayal, who was an assistant sub-inspector in the Delhi Police.
"We handed over a cheque for Rs 1 crore to his family. Hope this will help them to some extent. We are there for the family," Kejriwal said.
Dayal was taking the snatcher to the Mayapuri police station after placing him under arrest when he was repeatedly attacked with a knife by the latter. The ASI subsequently succumbed to his injuries.
The elder daughter of the deceased policeman, Gayatri, thanked Kejriwal.
"My father was a heart patient. He had a stent but still, never took leave. For him, work was most important. I feel proud of him," she said.
Dayal, who was posted at the Mayapuri police station, was allegedly stabbed by the snatcher on January 4. He was seriously injured in the incident and admitted to a hospital where he succumbed to his injuries. A video
purportedly of the incident showed the ASI trying to overpower the snatcher despite being stabbed.