CM felicitates 24 sr citizens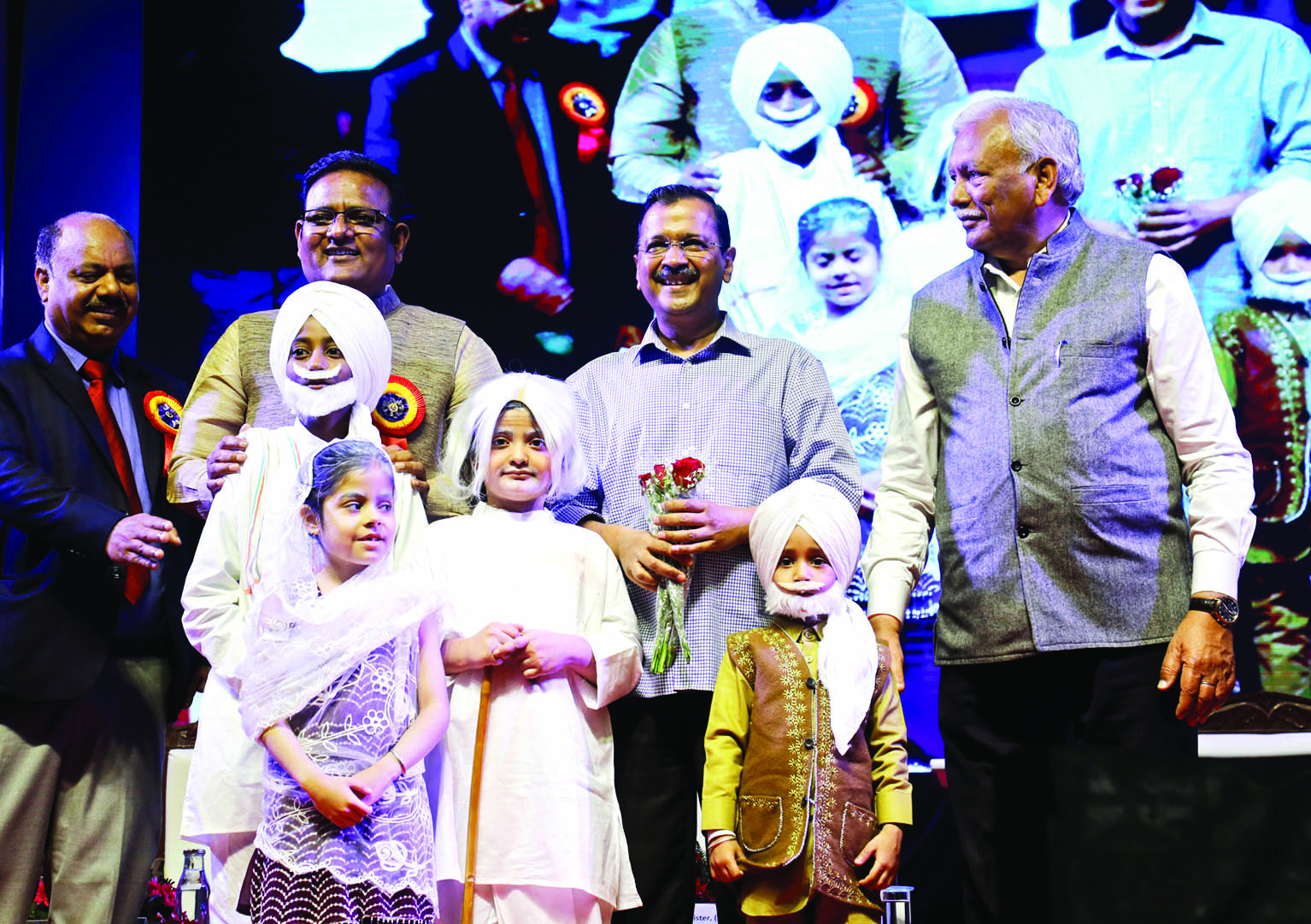 New Delhi: Chief Minister Arvind Kejriwal felicitated senior citizens of Delhi as part of its inaugural 'Varishtha Samman Utsav' on Tuesday.

The CM felicitated 24 participants who were selected under five categories — iconic senior citizens, elderly in art and culture, elderly in sports, elderly in medicines, freedom fighters of Delhi.
The Department of Social Welfare announced 'Varishtha Samman Utsav' to felicitate the senior citizens in 2020-21 to celebrate 75 years of Independence.
Many applications were received from the senior citizens of Delhi and after multiple meetings, discussions and analysis, 24 applicants were selected for this esteemed award. The event was also attended by the Social Welfare Minister Raaj Kumar Anand and Speaker of Delhi Vidhan Sabha Raj Niwas Goel. Speaking on the occasion, Kejriwal said that every senior citizen makes a valuable contribution to the society and this was just one such event organised to felicitate some of the people contributing to the society in Delhi.
He congratulated all the elderly members who were awarded at the occasion and said that it is amazing that irrespective of their age, each person here has the passion to contribute for the well-being of the society.
He elaborated that the senior citizens gathered at the event had contributed across various domains such as music, arts, public service and so on. He added that the Delhi government had received 133 applications for the event and hoped that the following year every senior citizen of Delhi will apply for the 'Varishtha Samman Utsav'. He also said that the Delhi government is extremely happy at the success of this inaugural event and hoped that in the future, this event only gets bigger as the years roll on.