Cleanliness was major issue in Delhi, says L-G Saxena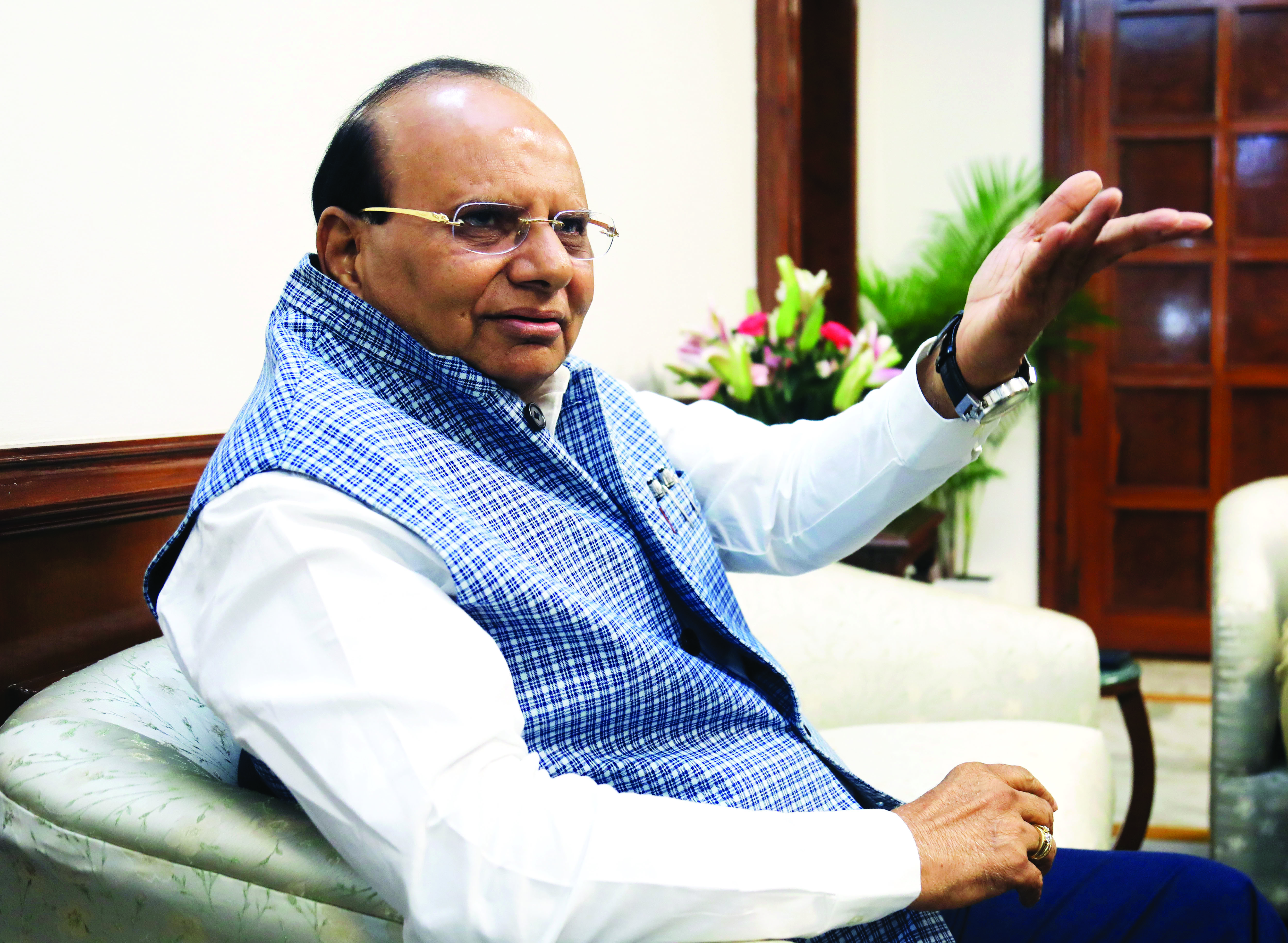 New Delhi:With almost 98 per cent of the G20 work done, the Lieutenant Governor of Delhi, V K Saxena, has spoken about the city's final stretch of preparations with Millennium Post with the Summit. Delhi is set to host the G20 on September 9-10.

What was the biggest challenge you faced as Delhi readied itself to welcome delegates from across the world?
I think cleanliness was a major issue. When we started on the 61 roads that the delegates would be visiting, we recovered almost 15,000 tonnes of waste. The sidewalks were extremely dirty, footpaths were broken and there were a number of potholes on the roads that needed to be repaired and taken care of within the required period of time.
Regarding the beautification and redevelopment, was there a common aesthetic theme for it?
No, every road and space is differently developed. The officers and I focused more on the flowering patterns, greenery and placement of various fountains and other installations with the objective of representing our traditions and culture. For example, the lion statues are a symbol of power, while the horses represent speed. On the other hand, the fountains were installed to give a soothing, spiritual effect. The Yakshini statues, unveiled recently, are a nod to the history where they stood guard for King Kuber's treasuries, just like India's strong economy.
What were the expenditures undertaken for this preparation?
The cost has been kept minimal. NDMC hardly spent 60 crores, a majority of which was focused towards cleaning the areas, while the artefacts have been sponsored by CSR.
There has been an ongoing conflict about which agency should be credited for the preparations?
I would like to give the credit to all the officers from different agencies like NHAI, NDMC, DDA, Cantonment Board, and Air Force. It was a team effort where everyone was working 24x7, with even senior officers on the ground overseeing the preparations.
Another debate that has been in media is the NCCSA. With a 2 to 1 board, do you think it leaves the CM with any administrative power?
The Chief Minister has all the power. Imagine, if a meeting cannot be held without his consent for two months, how is he in a minority? Since June 28, even after repeated requests, the meeting has been postponed.
Do you think these conflicts may reflect poorly with international delegates on route to country.