Chirag Delhi flyover closure: South Delhi commuters brace for traffic woes again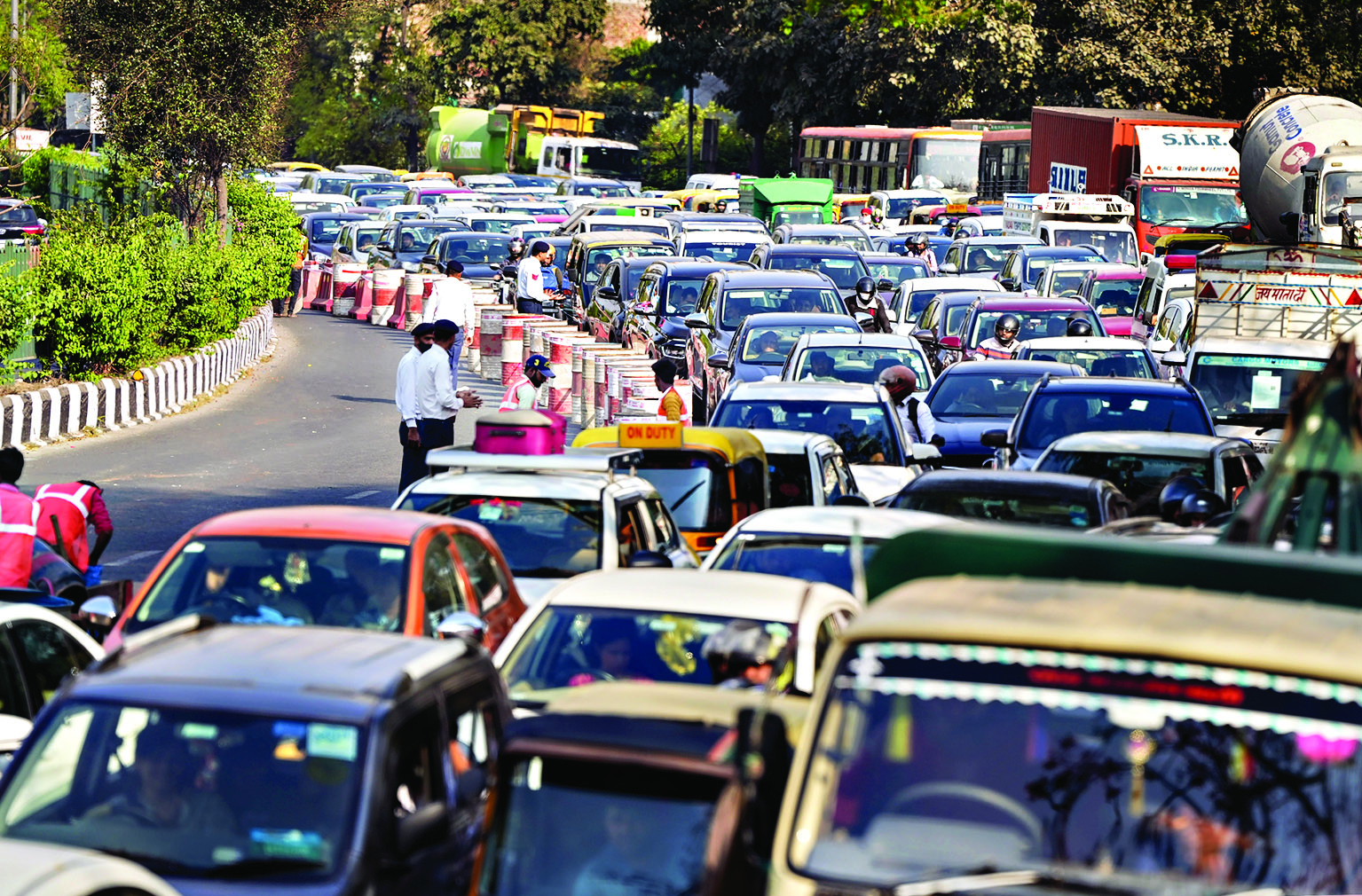 New Delhi: IT professional Prerna Singh breathed a sigh of relief when the Ashram flyover reopened last week after being shut for close to 100 days. Residing in Vasant Kunj and travelling to Noida every day, the 24-year-old was among thousands of south Delhi residents who had to overcome traffic snarls to reach her workplace during this period.

Now, she is bracing to contend with another months-long round of snarls.
Traffic will be affected on certain routes in south Delhi for repair work on one of the carriageways of the Chirag Delhi flyover on Outer Ring Road. The flyover will remain closed for 25 days from Sunday for the first round of repair works, officials said.
"I live in Vasant Kunj and have to travel to Noida every day. This will be a headache for me. First, we had to suffer because of construction on the Ashram flyover and now (the authorities are closing the flyover at) Chirag Delhi.
"It will create a delay of at least an hour in my journey. I can't take the metro as I work late. The alternative routes will only be longer. I wish the work is done quickly," Singh said.
For some, the feeling of deja vu began on Sunday itself as traffic snarls gripped parts of south Delhi. "I came from Noida to my office on Press Enclave Marg. The sudden closure of a flyover carriageway has led to traffic jams and that too on a Sunday," said Shashank Singh, who works for a law firm.
"I had to take a turn towards Lal Bahadur Shastri Marg but was stuck in a traffic jam for 40 minutes," he added.
Commuters rued that their journeys would be prolonged because of the carriageway closure.
Uday Bhardwaj, a private sector employee, said, "With the closure of a flyover carriageway, I will face a lot of problems in reaching my office at Panchsheel Park.
"I live in Noida and it usually took me 40 minutes to reach but now I will have to take a longer route that might be overcrowded due to diversions. There should be a systematic way to repair (these flyovers) and one should not stop their functioning anytime they want."
There is also apprehension that Navratri festivities, which commences later this month, will make crossing the
areas around the flyover a nightmare.
"This will affect daily commuters for the next 50 days, particularly around April 21 to 29 as there will be heavy footfall of devotees near the Kalkaji temple area for Navratri.
"When the Ashram flyover was reopened, we thought that we will finally get some relief from Delhi's notorious traffic," said Bhaskar Sinha, a banker.
Sinha, however, remains optimistic and said despite the short-term hassle, eventually they will be the ones who benefit. According to a Delhi Traffic Police advisory, repair work will be taken up on the Nehru Place-IIT carriageway first.
Due to the flyover's closure, commuters travelling towards all major south Delhi areas, including Malviya
Nagar, Panchsheel Park and Vasant Kunj, are likely to face
traffic snarls. However, the traffic police has suggested diversions to avoid inconv
enience. With pti inputs