Chhenu gang member among two arrested for robbing trader in Gandhi Nagar, say cops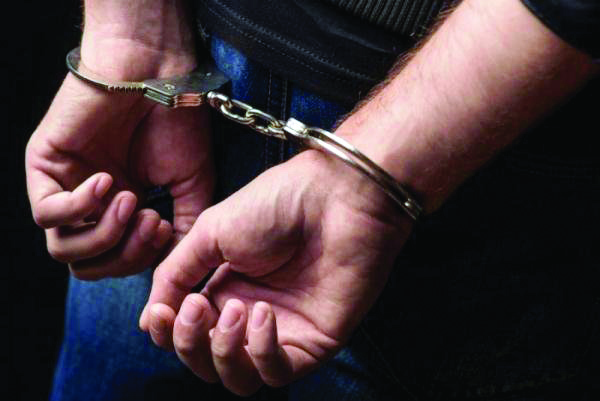 New Delhi: A member of infamous Chhenu Pehlwan gang among two desperate criminals have been arrested by Shahdara district police in connection with a sensational case of robbery with a businessman in Gandhi Nagar, said Delhi police on Monday.

The accused persons have been identified as Arjun Kashyap (27), a resident of Kailash Nagar, Delhi and Nafis Malik (34), a resident of Jafrabad, Delhi, they said.
According to the police, on May 9 at around 8 pm, two scooty borne miscreants wearing helmets had robbed a businessman of Gandhinagar on gun point. The miscreants snatched a bag containing keys of office and godown, and
Rs 2,000 from him near Shiv Shakti Mandir. The accused persons had fled from the spot leaving behind the scooty as the victim made hue and cry. The scooty was found later discovered with fake registration number.
A case was registered under section 392/482/34 IPC was registered and investigation taken up by a police team led SHO Gandhi Nagar under supervision of ACP Gandhi Nagar, the official added.
Rohit Meena, DCP, Shahdara said that during investigation, scanning of more than 200 CCTV cameras were carried out where in one of the accused was seen on escaping on an e-rickshaw. Further, based on local Intelligence and information of the source the accused Arjun Kashyap was arrested from his residence in Kailash Nagar, Delhi.
"On sustained interrogation he confessed about his involvement in the case and even produced the clothes worn by him at the time of commission of the crime. He was previously found involved in two cases of murder and theft. Based on his instance another accused Nafis Malik was apprehended from his residence. On interrogation, the accused he was found to be a member of infamous Chenu Pahalwan gang of Seelampur," said Rohit Meena, DCP, Shahdara.
The miscreants used toy guns to threaten the victim as Arjun was already lodged in the jail in murder earlier so he is skeptical of the usage of guns. We have recovered robbed articles and stolen scooters used in the crime. They were looking for big cash robbery in Gandhi Nagar area," DCP further said.