Centre gives clearance to Atishi for official UK visit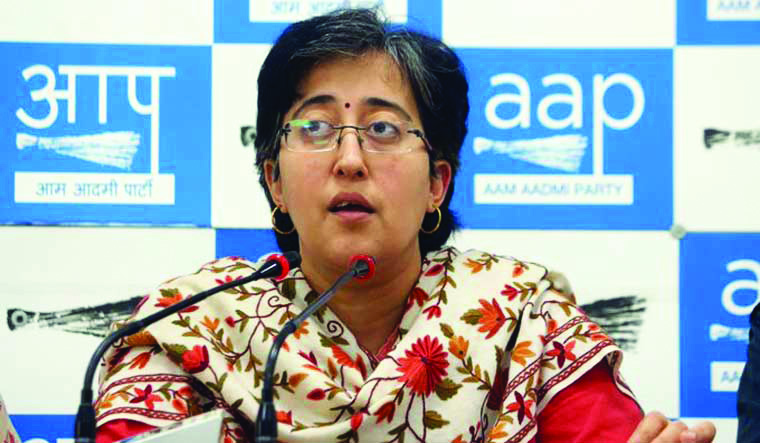 The Centre on Wednesday informed the Delhi High Court that it has given clearance to city Education minister Atishi to travel to the United Kingdom for an official visit next week.
The counsel for the Centre said the proposal has been sent to the economic affairs department for further approvals, which would also be processed and the petitioner can apply for requisite visa permits.
While Atishi's lawyer said the clearance was given by the Ministry of External Affairs (MEA) on Wednesday morning, the counsel for the Centre said it was granted on Tuesday itself.
"It was given yesterday on 6th. Political clearance has been granted. No need for any direction," the lawyer said.
A vacation bench of Justice Chandra Dhari Singh told the Centre to clear the pending approval as well as it was "just a formality" after the MEA's nod.
Agreeing with the judge, the Centre's counsel said, "Once political clearance is done then no department comes in the way". In her petition, the AAP leader informed that she has been invited in her official capacity by Cambridge University to speak at a conference on 'India at 100:Towards Becoming a Global Leader' to be held on June 15.
It also claimed that the petitioner has arranged multiple visits to primary schools in the UK to "ensure that Delhi's children gain from best practices in primary school education abroad" and that the trip would be "crucial for a for exchanging ideas on improving urban governance and showcasing Delhi's own progress in urban design".
Advocate Shadan Farasat, the lawyer appearing for the petitioner, said she has to travel to the UK from June 14 to 20 and urged the court to direct the finance ministry to process the pending proposal within a day.
Centre's counsel Pavan Narang asked the petitioner not to make "political statements" when clearance has been given in ordinary course and cast "aspersions on department" to show that the same was granted because of the petition.
"MEA requires 10 days' time. They come within 3 days and you start pressurising and filing frivolous applications before court without waiting for any decision. In normal course, within 10 days a decision is made, which is in their favour. Why are they in such a hurry when political clearance has been given," he argued.
Asking the petitioner to proceed with visa formalities on the basis of the MEA approval, he said, "Only certain clarification was sought from you. You supplied those information and we cleared."
Atishi, in her plea, stated that while the Delhi government accorded administrative clearance for travel last month, the central government "has only been responding" with queries and clarification after the lieutenant governor forwarded the proposal to it, thus delaying the whole process, including applying for a visa.