CCTV footage of Tillu Tajpuria's murder inside Tihar Jail surfaces on social media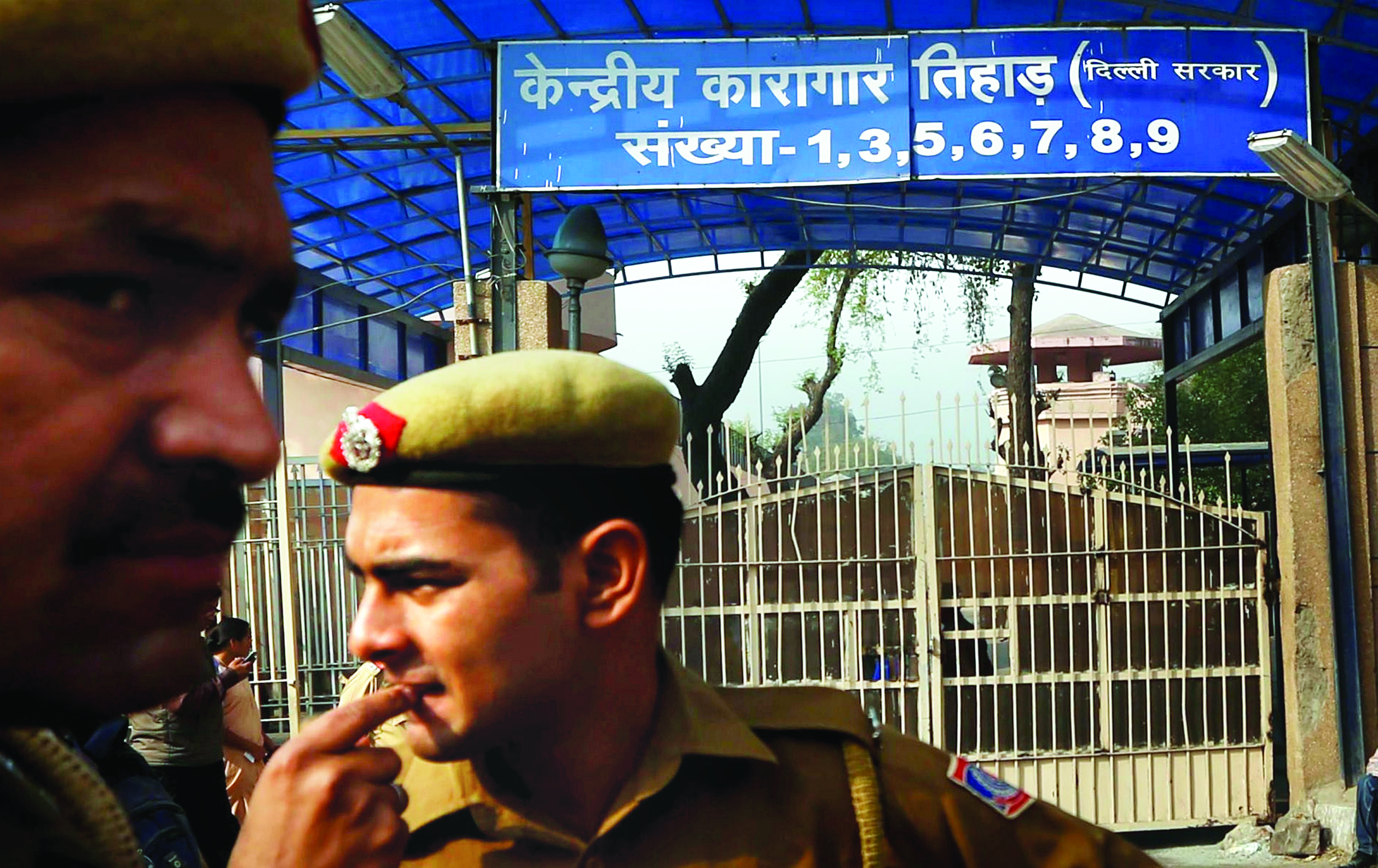 New Delhi: The shocking CCTV footage of the brutal murder of jailed gangster Sunil aka Tillu Tajpuria that took place in Delhi's Tihar jail went viral on social media on Thursday. The footage shows how the rival inmates stabbed Tillu Tajpuria with a sharp-edged weapon after dragging him out of his barrack.

Tillu's who was attacked on Tuesday by his rivals had over 100 injury marks on his body.
Tillu allegedly was the main conspirator behind the killing of his rival gangster Jitender Maan aka Gogi in 2021 inside Delhi's Rohini court.
The CCTV footage of the incident shows some 6 men came climbing from the upper floor with the help of a bed sheet type cloth, they ran towards the barrack of Tillu Tajpuria when he was getting inside, later he was dragged and stabbed several times on his head, neck, shoulder and back, Tillu was also seen covering his face with hands but the attackers overpowered him and stabbed brutally.
Footage also shows that the attackers also threaten another man who was wearing a white t-shirt said to be a jail official.
The Murder of Tillu Tajpuria is said to be revenge for the murder of another gangster Jitender Mann aka Gogi in 2021, where two men dressed as a lawyer killed Gogi in a shootout inside the courtroom. However, both assailants were killed in retaliatory firing by the cops.
This is the second case of violence in a month in Asia's 'safest' Tihar jail. Earlier in the last month, gangster Prince Tewatia was killed inside the jail who was a close aide of the infamous gangster Lawrence Bishnoi, who is an accused in the murder of Punjabi singer and Congress MLA Siddhu Moosewala.