CBI takes over probe in Manipur 'sexual assault' video case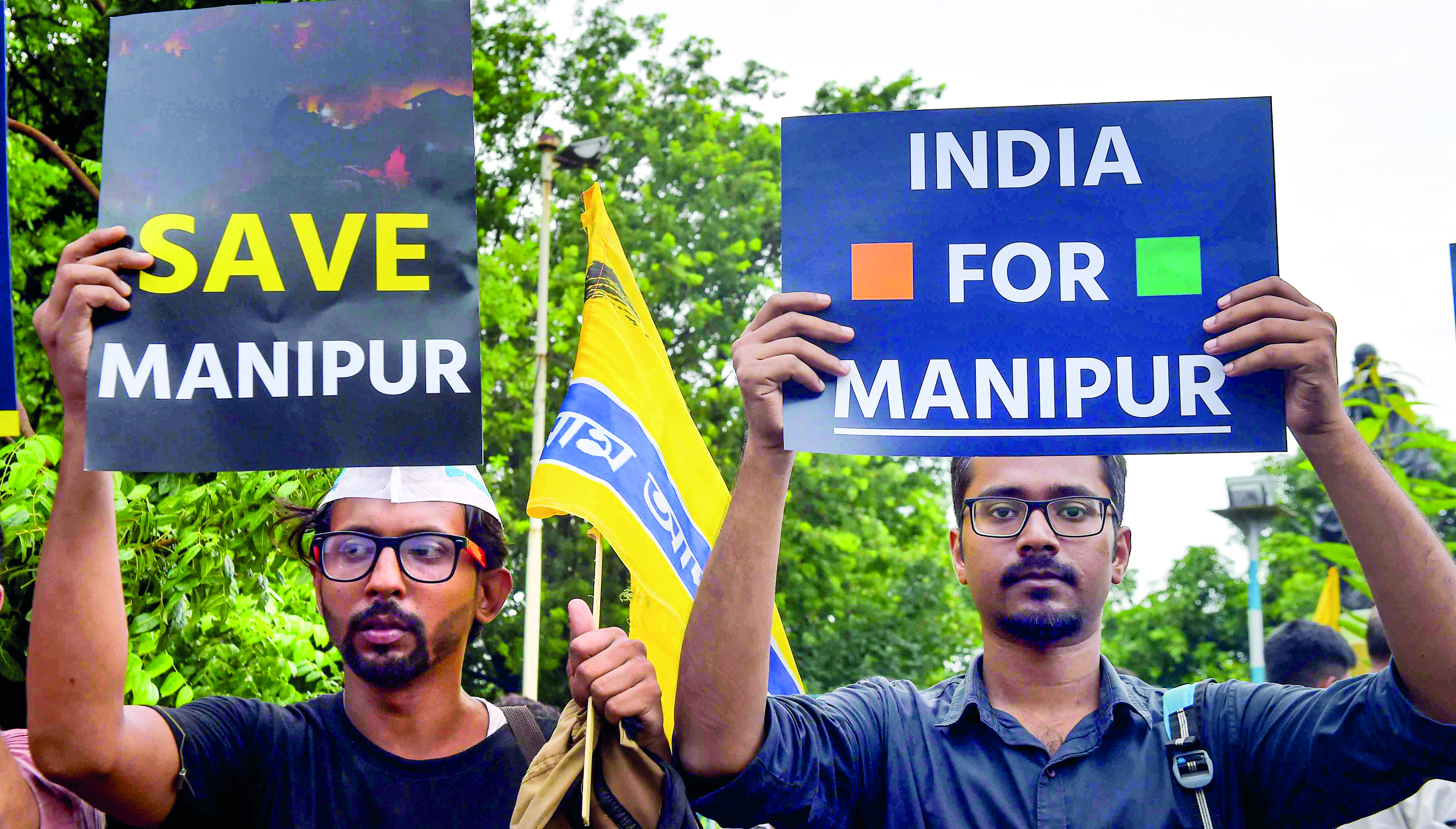 The CBI has taken over the investigation in a case of alleged sexual assault on two women by a mob in Manipur on May 4, a video clip of which went viral on social media platforms earlier this month, officials said on Saturday.
The video showing two women from one of the warring communities in the state being paraded naked by men from the other side went viral on July 19, resulting in a massive uproar across the country on crimes allegedly being committed in the northeastern state.
The video, which drew widespread condemnation, shows the men constantly molesting the two helpless women, who cry and plead with their captors to spare them the horror.
The case was handed over to the Central Bureau of Investigation (CBI) on a reference from the Union home ministry, the officials said.
The government had decided to hand over the case of the alleged assault to the CBI, which was already roped in to probe six cases related to violence in Manipur.
The state police had registered a case of abduction, gang rape and murder at the Nongpok Sekmai police station in Thoubal district on May 18 against unidentified armed people.
The CBI has taken over the FIR registered by the Manipur Police as its own case, in accordance with its procedure.
The federal agency had already stationed its Special Investigation Team (SIT) in the northeastern state under a DIG-rank officer.
The CBI will dispatch some more women officers, besides forensic experts, to probe the case, the officials said. The video was doing the rounds of social media on the eve of a planned protest march announced by the Indigenous Tribal Leaders' Forum (ITLF) to highlight the plight of tribals in Manipur.
According to a spokesperson of the ITLF, the "despicable scene, which had happened on May 4 in Kangpokpi district, shows men constantly molesting the helpless women, who cry and plead with their captors".
The horrifying ordeal suffered by the two women is amplified by the perpetrators' decision to share the video, which reveals the identity of the victims, on social media.
Prime Minister Narendra Modi and Chief Justice of India D Y Chandrachud had expressed deep anguish over the incident and described it as "shameful" and "unacceptable".
Manipur has been witnessing ethnic clashes since May 3 between the majority Meitei community, concentrated in the Imphal valley, and the Kukis, occupying the hills.
More than 150 people have so far been killed in the violence.
Meiteis account for about 53 per cent of Manipur's population and live mostly in the Imphal valley, while tribals, including Nagas and Kukis, constitute 40 per cent of the population and reside mostly in the hill districts.