CBI interrogates Satyendar Jain in Tihar in excise policy case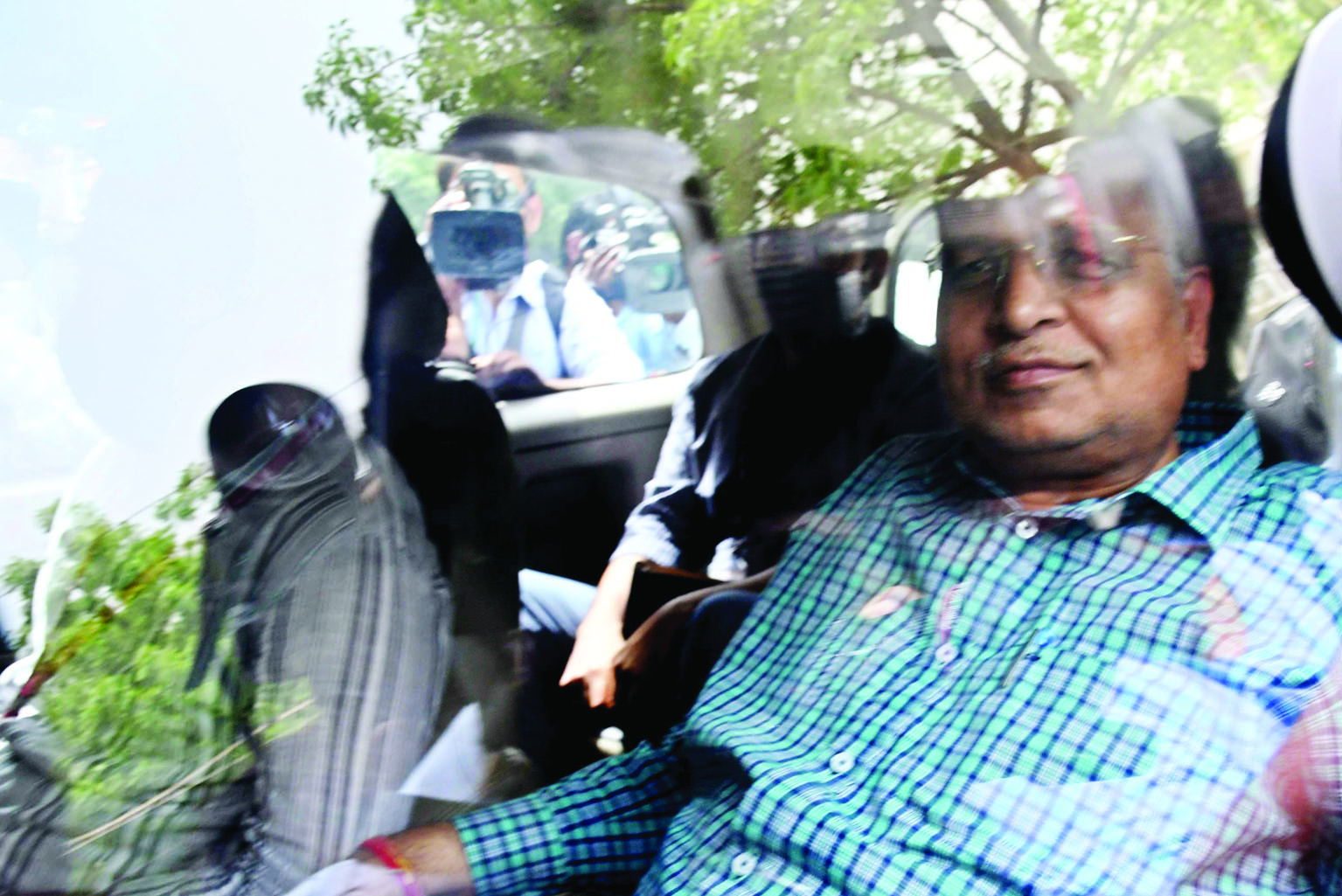 The CBI interrogated Delhi minister Satyendar Jain in Tihar Jail here in connection with the Delhi excise policy scam, his lawyer said on Wednesday.
The counsel said the investigation agency had moved an application before Special Judge M K Nagpal last Friday in this regard, and the same was allowed. The Central Bureau of Investigation (CBI) quizzed the politician on Monday following the court order, advocate Mohd Irshad said. Jain is currently lodged in Tihar jail in connection with a money laundering case registered by the Enforcement Directorate (ED).
He, however, is not an accused in the excise scam case.
The counsel said the CBI also quizzed AAP's communication in-charge Vijay Nair, who is also lodged in Tihar Jail in connection with the excise policy-money laundering case.
Nair was earlier granted bail in the excise scam.
The ED, had in its supplementary charge sheet, stated that the investigation done under the Prevention of Money Laundering Act (PMLA) so far has revealed that the Delhi Excise Policy, 2021-22 was created by top leaders of the AAP to continuously generate and channel illegal funds to themselves.
The money laundering case, in which Jain is in judicial custody, was initiated on the basis of an FIR registered by the CBI. The FIR had alleged that Jain, while holding the office as a minister in the Government of Delhi, during the period February 14, 2015 to May 31, 2017, had acquired assets which are disproportionate to his known sources of income.