'Causing extreme hardships': AAP MLA Somnath Bharti urges L-G to stop anti-encroachment drive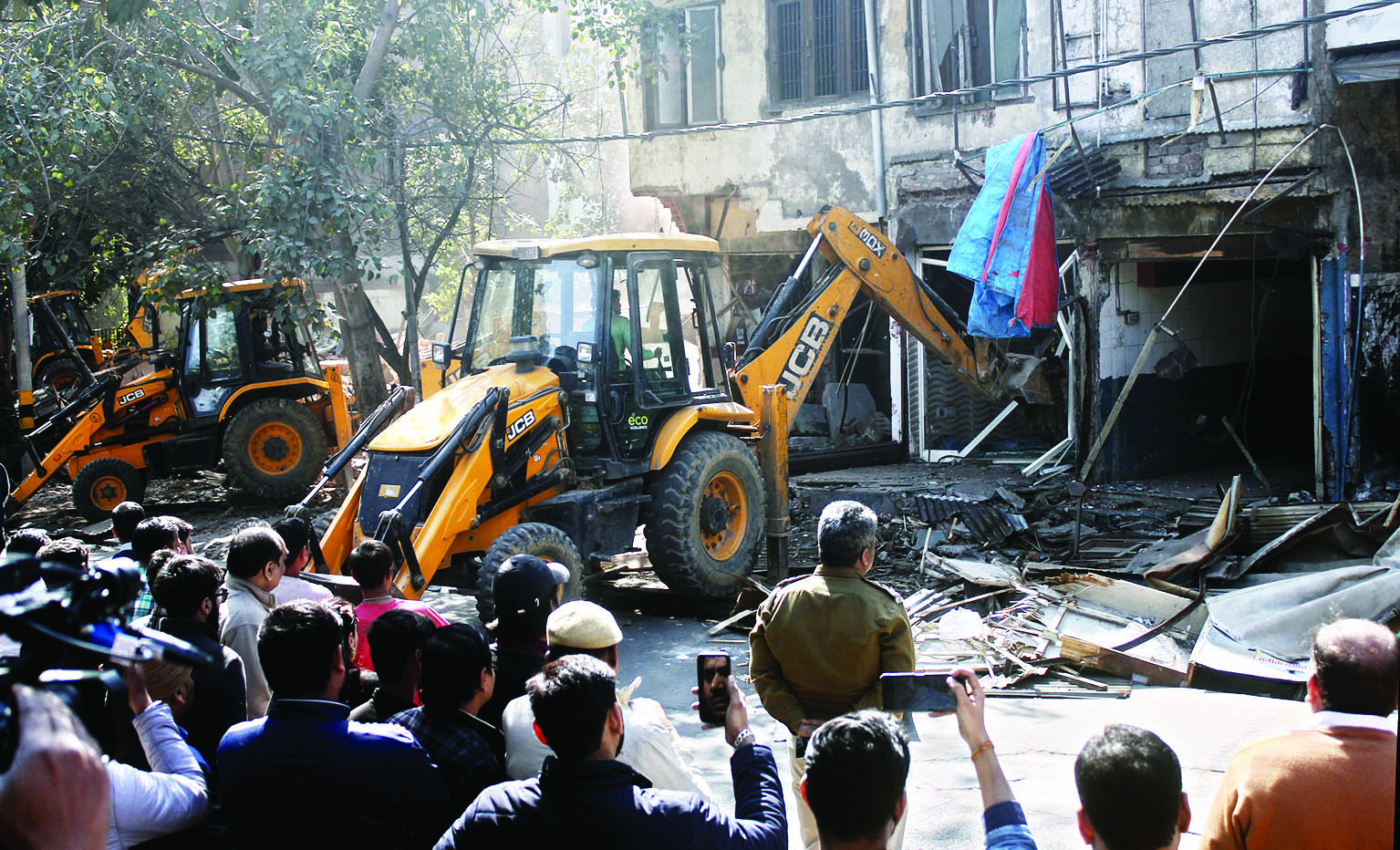 New Delhi: Amid the ongoing 'anti-encroachment' drive in the Mehrauli Archaeological Park area here, AAP MLA Somnath Bharti has urged the Delhi Lieutenant Governor to stop the exercise and enforce the city government's order for fresh demarcation.

The anti-encroachment drive by the Delhi Development Authority (DDA) in the Mehrauli Archaeological Park area continued for the fourth day on Monday, even as the DDA and police personnel faced protests from many local residents during the exercise.
The drive had begun on Friday and comes a month ahead of a proposed G20 meeting at the park in South Delhi that, according to the DDA, has about 55 monuments under the protection of the Archaeological Survey of India, state archeological department and the authority. Bharti, in a letter to the L-G, said the demolition drive in Mehrauli has been causing "extreme hardships" to the residents there and that it suffers from "fundamental and legally admissible errors".
"The L-G is kindly requested to direct the authorities to stop any demolition further and to take remedial measures to compensate the already demolished structures to their rightful occupiers or owners," he said.
The AAP MLA further requested the L-G to carry out new demarcation and said that, present owners or occupiers should be made party to all such demarcation processes and their objection must be duly considered.
Nearly 1,200 sqm of government land has been reclaimed during an "anti-encroachment drive" carried out in the Mehrauli Archaeological Park area a day ago, and the exercise will continue, DDA officials had said on Saturday.
The demolition drive will be carried out till March 9, officials had said on Friday.