Campus harassment: Human chain, marches as students demand IPCW principal's resignation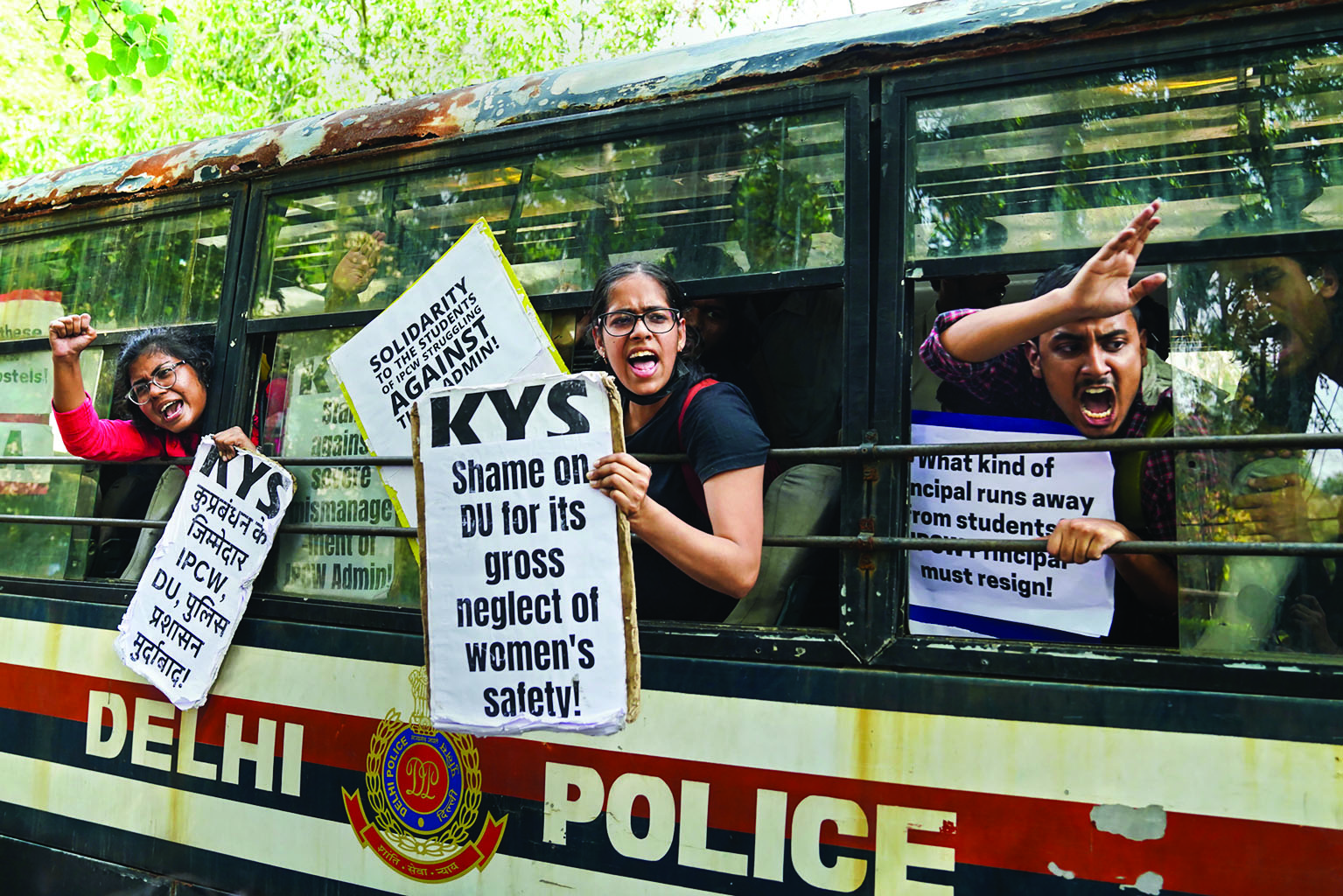 New Delhi: Students and activists hit the streets and staged demonstrations at the DU's North Campus on Friday as anger surged over the alleged harassment of students at Indraprastha College for Women (IPCW) during a fest and "inaction" of authorities.

The students held marches at Arts Faculty and inside the IPCW campus. Inside the college, scores of students formed a human chain showing "dissent over the shameless procedure with which the college administration has been acting and working for the past few days," according to the Left-affiliated AISA, which is at the forefront of the protest. The students have demanded the resignation of principal Poonam Kumria.
Some unidentified men trespassed into the college, shouted slogans and harassed women during the 'Shruti' festival on Tuesday. At the Arts Faculty, several students accused the police of brutality as they were detained and filled in the police van. A police official, however, said those protesting were peacefully detained and removed from the area.
Over 200 students marched from Miranda House to Arts Faculty demanding justice to the students of IP College for Women. The students organised the "Azadi March" against repeated incidents of harassment at the campus.
"The Delhi Police showed its ugliest form by beating students and pathetically harassing women and detaining all protesters from AISA's Azadi March at DU Arts Faculty," the AISA, which organised the march, said in a statement. Another student organisation, the Krantikari Yuva Sangathan, also participated in the march. The students held placards that read, "Lock up these lumpens, not our hostel', 'Then Miranda Now IP', 'Where are women safe-Fight for women's safety' and 'Strict action must be taken against the hooligans, police and DU authorities'.
As soon as the march reached the Arts Faculty, the police beat up students and filled them up in two separate buses, AISA alleged.
"The Delhi Police, under the orders from ACP Civil Lines, Satender Yadav, unleashed a gruesome attack on the students. AISA demands immediate termination of ACP Satender Yadav, who could not provide a safe campus to IPCW students and now has harassed students himself," the group said in the statement.