Blistering heat sweeps city, strains power grids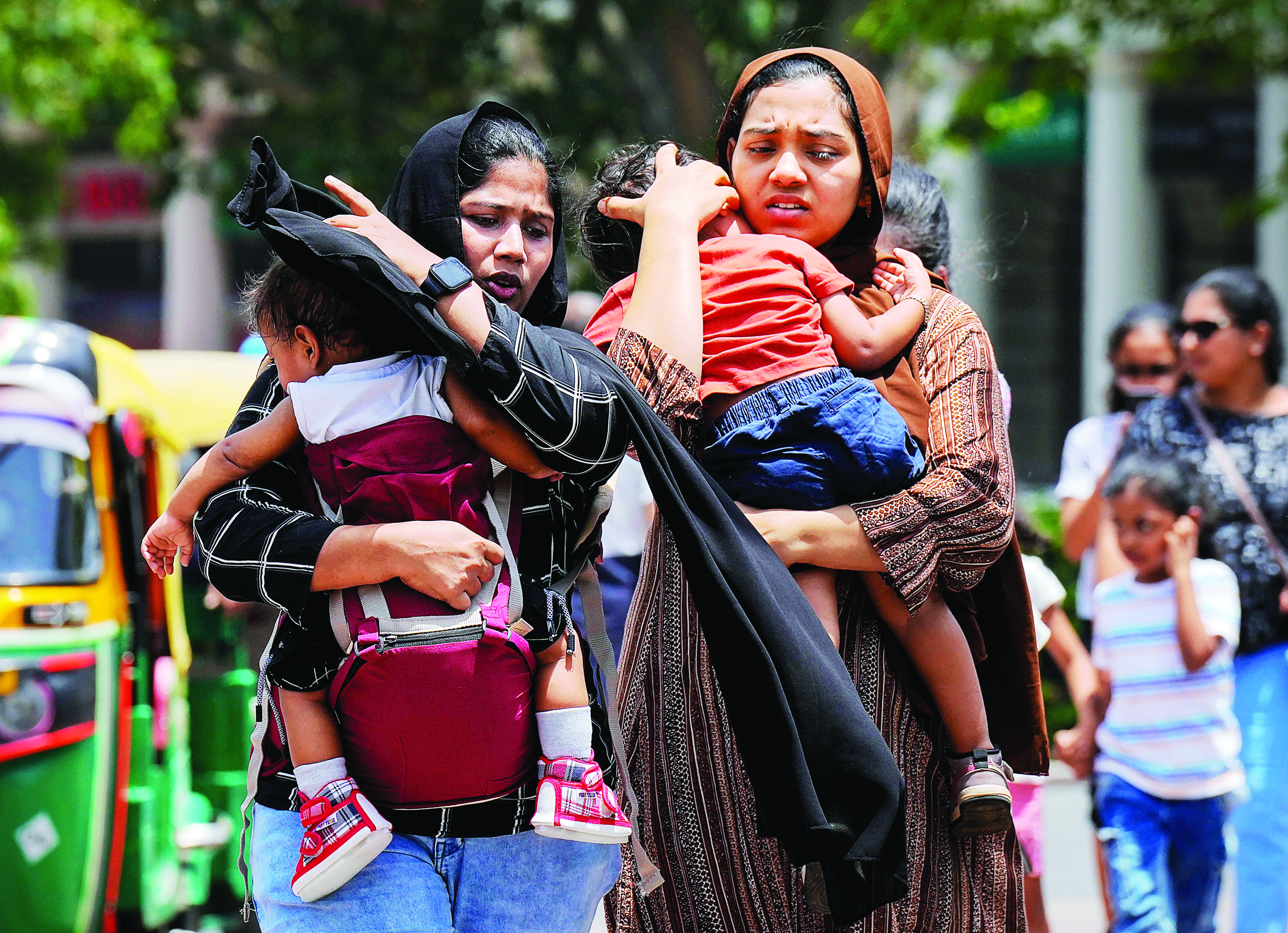 New Delhi: A blistering heatwave swept parts of Delhi with maximum temperatures breaching the 46-degree mark on Monday, straining power grids and posing challenges to outdoor labourers, homeless people and animals. The sweltering conditions saw the peak power demand in Delhi soar to 6,532 MW around 3:30 pm, the highest so far this season, officials said.

The city had recorded a peak power demand of 7,695 MW last summer and it might reach 8,100 MW this year, they said. The IMD predicted that similar conditions would continue before rains bring some relief from Wednesday onwards.
Delhi's primary weather station, Safdarjung Observatory, recorded a maximum temperature of 43.7 degrees Celsius — four notches above normal and the maximum so far
this year.
The mercury soared to 46.2 degrees Celsius at Najafgarh, making it the hottest place in the capital. Narela (45.3 degrees Celsius), Pitampura (45.8 degrees Celsius) and Pusa (45.8 degrees Celsius) also recorded heatwave conditions.
The threshold for a heatwave is met when the maximum temperature of a station reaches at least 40 degrees Celsius in the plains, at least 37 degrees Celsius in coastal areas, and at least 30 degrees Celsius in hilly regions, and the departure from normal is at least 4.5 degrees Celsius.
The IMD said a western disturbance active over the western Himalayan region is predicted to bring rain, hailstorm and gusty winds in the northwestern plains starting Wednesday. As a result, the maximum temperature will drop to 36 degrees Celsius by Thursday, it said.